The Big Apple Circus is my happy place. Every April, it sets up it's big top in Boston. The clown is gentle and funny, the acts are astounding, there's a live band, and there are performing animals – done right. The species used – rabbits, dogs, goats – can be properly cared for in the traveling circus environment. In fact, they seem to thrive on the close contact and relationship with their people.
These were the most relaxed and content camels I've ever seen. Granted, I'm not a camel expert, but I've seen surly camels. These two plodded along, their lips relaxed. They didn't have to do any spectacular tricks to impress the audience. Padding along on their big soft feet was enough.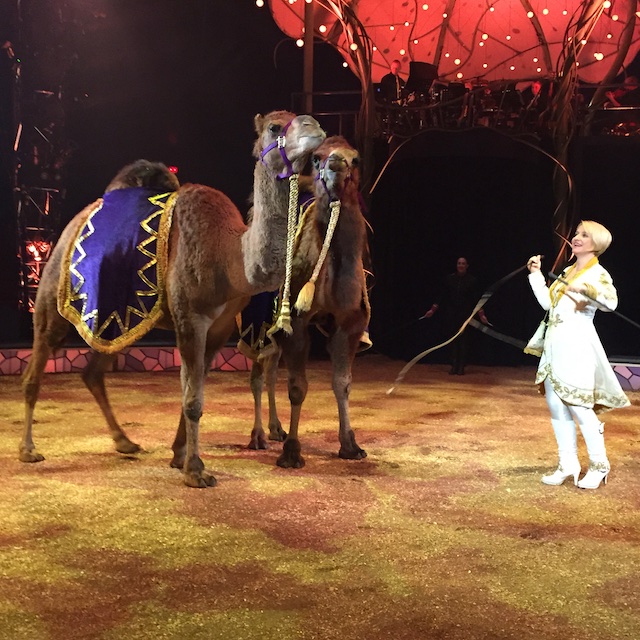 The goats, though, did have a few tricks to do.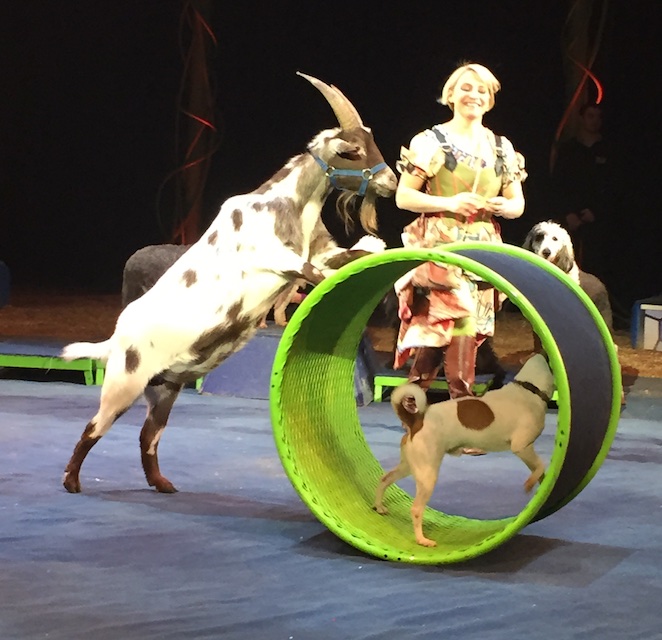 Perhaps Pip and Caper need a couple of mini horses to ride on?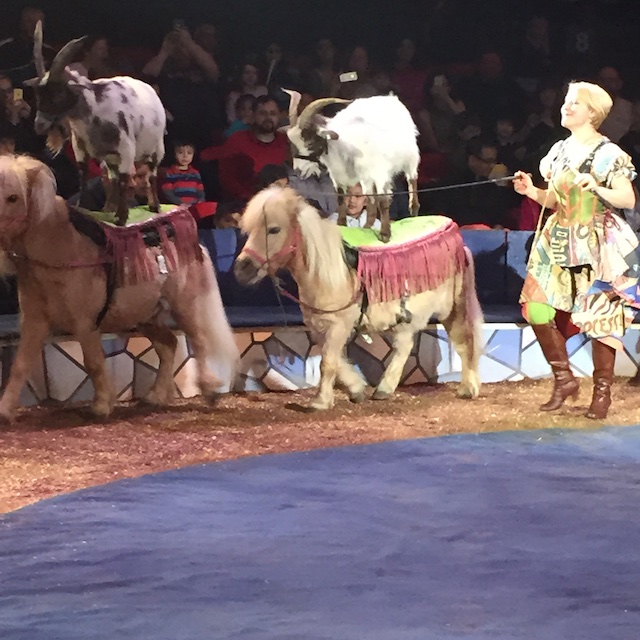 (Note Jenny Vidbel's costume. Very clever. Multiple pockets were hidden in the folds, each filled with appropriated treats for each species.)
This circus is a rarity. I don't like seeing big cat acts, or side-shows with rare and "dangerous" animals. But, how nice that the children (and we adults) in the audience could get a whiff of camel, hear the snort of a horse, and see a couple of silly goats.