This is a good news post.
All winter, the Beast, the humungous 12-year old koi that lives in the water feature, has lived in a state of suspended animation. Late in the fall, when the water temperature drops to around 40° F, she slows down and stops eating. As the pond freezes over, she stations herself in her cave and waits out the winter. She swims just enough to stay upright.
The pond has a pump that moves water through the gravel on the far side, up through the hole in the 17-ton rock, and down into the pool where the fish swim. Then the water is pulled into the pump and is circulated again. This keeps the water under the top layer of ice from freezing and adds oxygen to the mix.
There were times, this winter, when Steve had to go out and break the ice from the top of the rock in order to keep the water flowing. There were times when we couldn't even see the top of the rock! (It's there, to the right of my son.)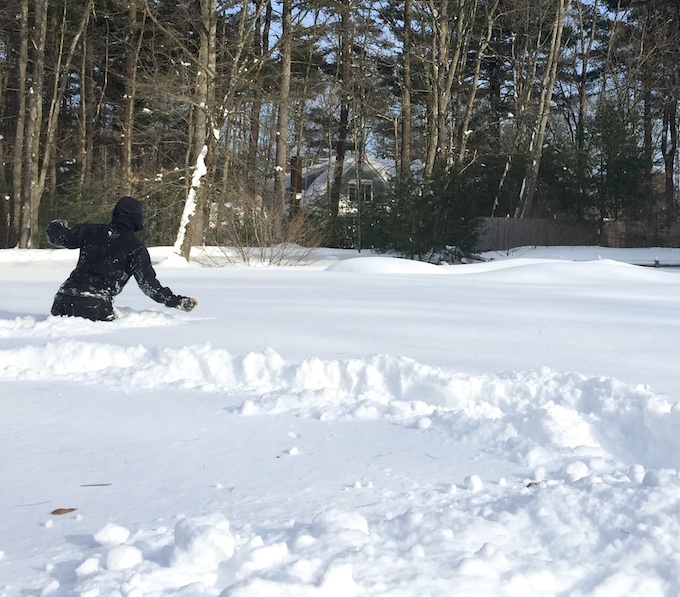 At one point during this winter's deep freeze, the pump broke. Removing the broken part and replacing it was difficult. It took Steve a couple of days. We worried.
The snow finally began to recede. The surface of the pond became visible. I looked through the ice and could see the smaller goldfish – I call them the Beast's minions. But no Beast. I worried. Had she grown so large that the cave was now too small for her to safely wait out the winter? Predators can take a slow moving fish, but there were no tracks in the snow around the pond. Neither was there a dead body visible (a terrible thought, but one that of course comes to mind.)
It rained yesterday and is raining today. Rain. Not snow, not sleet. This morning the ice was gone from the pond. And there she was.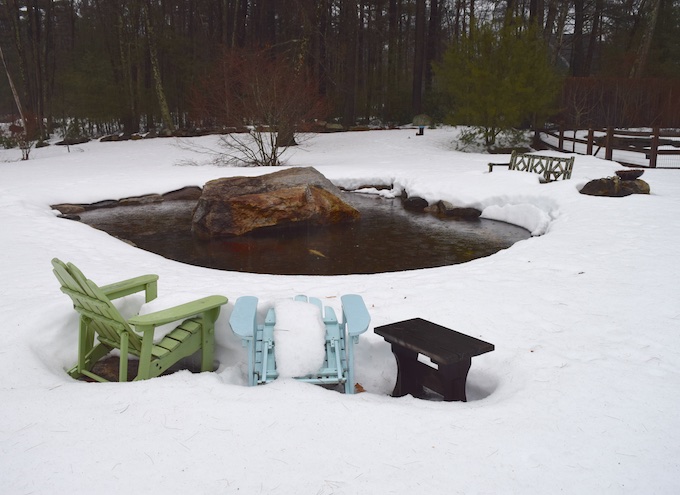 The Beast has emerged from her winter slumber, with her minions at her side.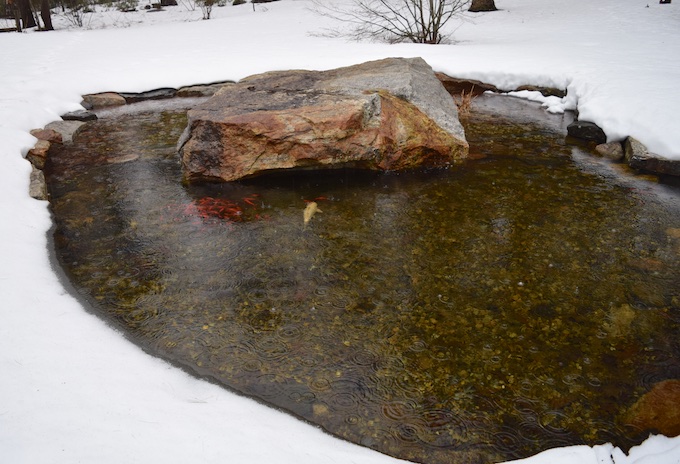 This remains a white springtime, but there's a hint of gold and peach in my backyard. Beautiful.