It is Spring. We are a few days away from April.
This is what my backyard looks like:
There will be no cool-weather crops for me. No lettuce, kale and spinach planted in the raised beds. Possibly no peas. I still can't open the gate to the vegetable garden.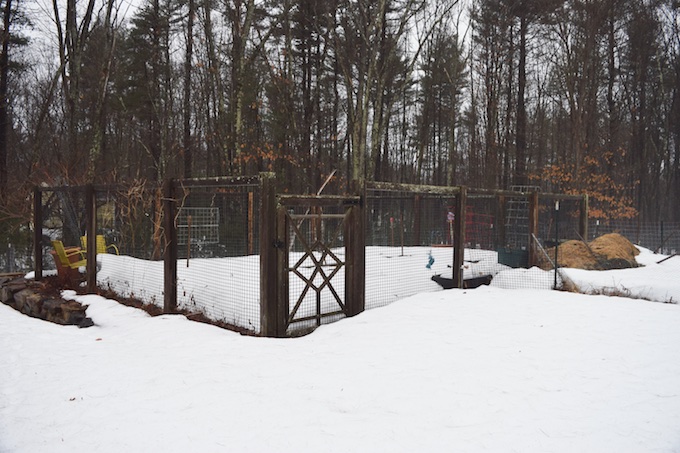 It's official. Not only has this been the snowiest winter on record (the measurements have been kept since the mid-1800s) but we've also had the most snow pack. There were no thaws between the storms. The snow kept piling up.
Recently, though, the temps have risen and rain has fallen. The snow is receding. This allows me to assess the damage.
The vintage children's Adirondack chair is broken beyond repair.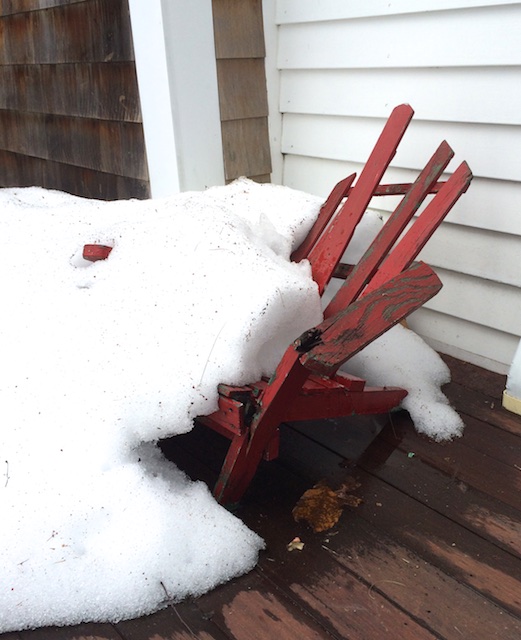 The 1970s laboratory sink that is outside of the Big Barn filled with snow, and then ice, and cracked into pieces.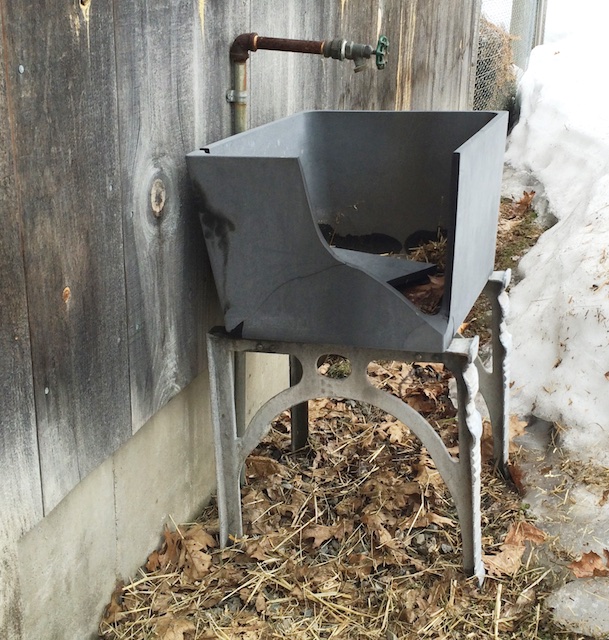 The hawk netting above the Little Barn's pen has sagged and ripped and will need repair and possibly replacement. The fence around that run has buckled.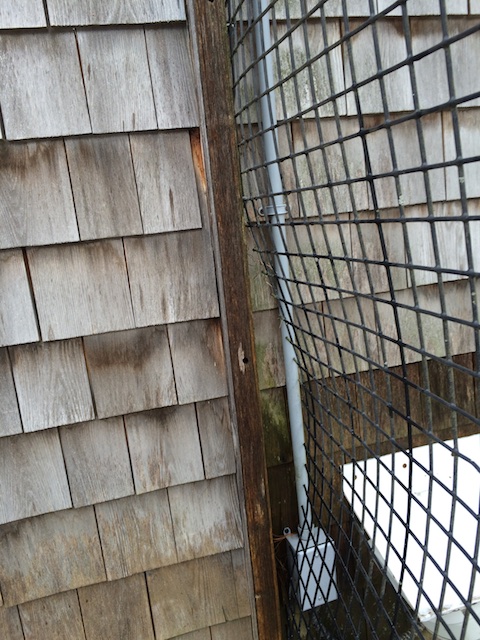 This fence will need to be rebuilt. That can't happen until the ground is totally free of snow. Unfortunately, this is the fence that keeps stray dogs off the property, and our own dogs (as well as free-ranging chickens and goats) in.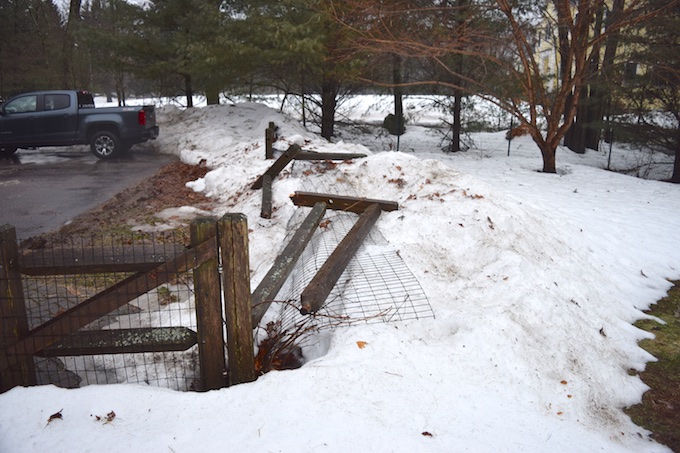 All of these things can be replaced and repaired. What I'm grateful for is that all of my animals have come through the winter. The hens have been doing social feather-picking, but that's not causing any real harm. Even Opal, who was poorly for awhile, is back to her robust self.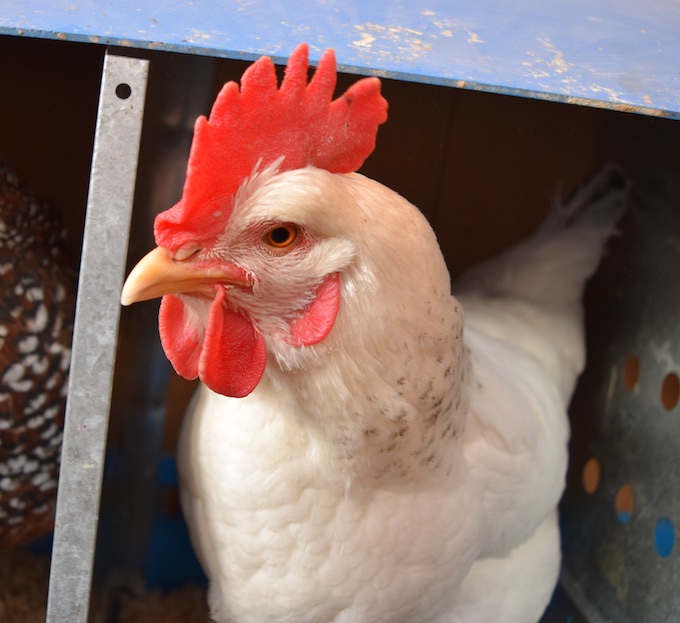 Now, if only the sun would shine. But this is Monday. It's snowing, of course.