Here in America we're heading into a long holiday weekend, Labor Day, that marks the end of summer. It's always a weekend of transitions, and this is a big one for my family. One of my sons is leaving tomorrow to go back to college, and the other begins high school on Tuesday. It seems as if all of a sudden the garden switches to fall-mode, too. Pumpkins are ripening and there's a hint of orange is in the trees (the goats are pleased about that and are snarfing up the first of the fallen maple leaves.)
But, for today at least, the temperature will be hot – in the 90s – and the frogs will be hanging out in the pond.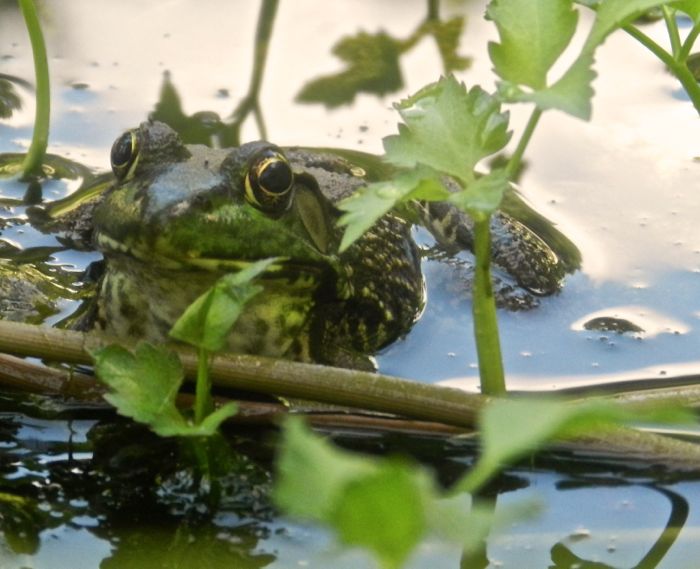 I'm working flat out on several projects (I hope to tell you about them soon!) but I'm going to take a break today and join the frogs. I'll catch-up with you on Monday!