It's late summer. The perennial flower bed is faded. The echinacea and Joe Pye weed are a dull dusty rose color. Petals are turning brown and falling to the ground.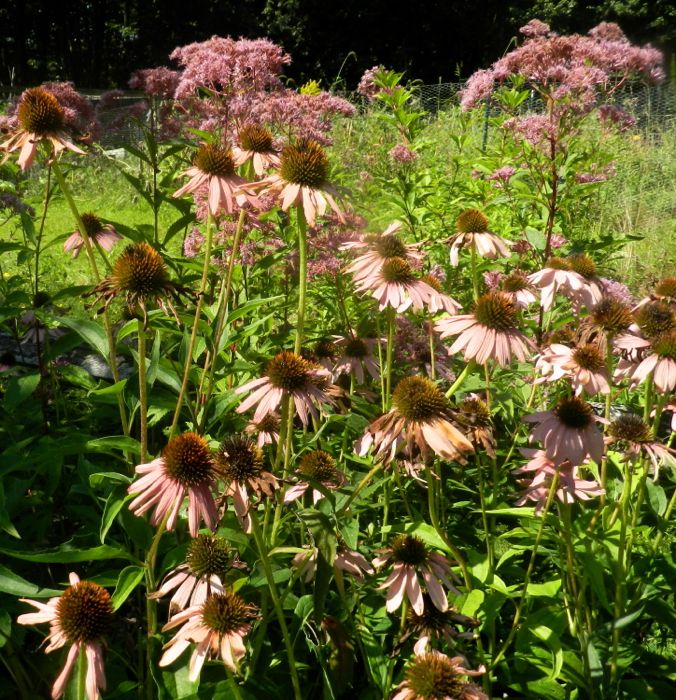 The bees are no longer interested in these plants, (they've moved on to the goldenrod in the meadow) but the birds are feasting on the seeds.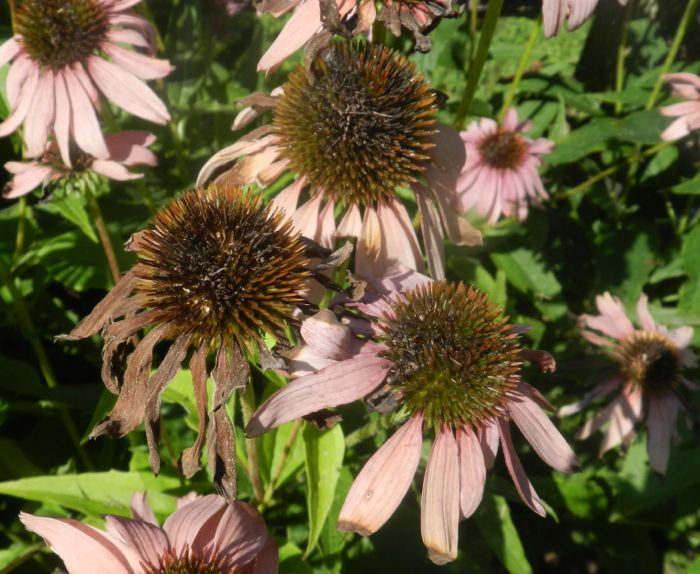 Despite the natural progression of the season, the herb garden near my back door is bursting with garish color. I've planted annuals that defy the season. Zinnias are in bloom.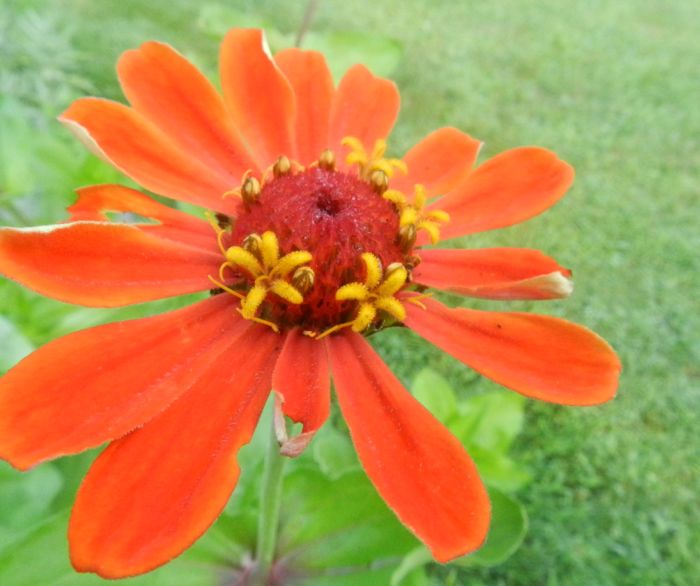 I just love how the center of each zinnia has what looks like a miniature garden of tiny bright flowers bursting out.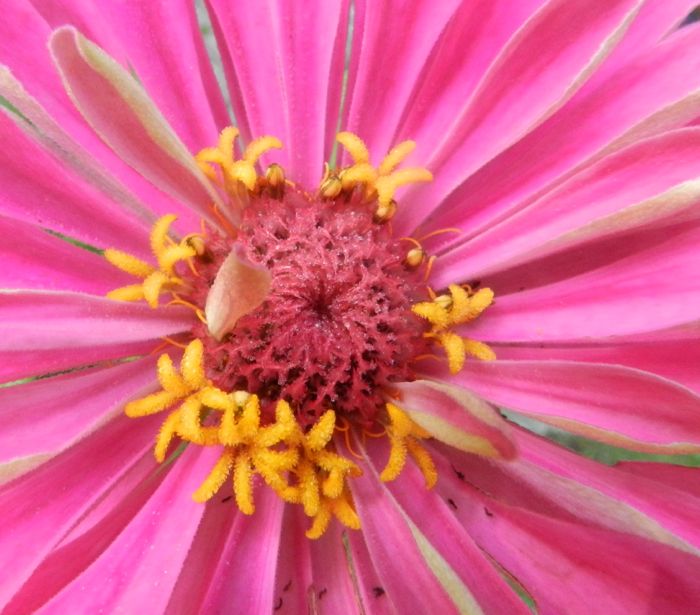 The buds have a charm of their own. You just know there's a party of color in there about to unfurl.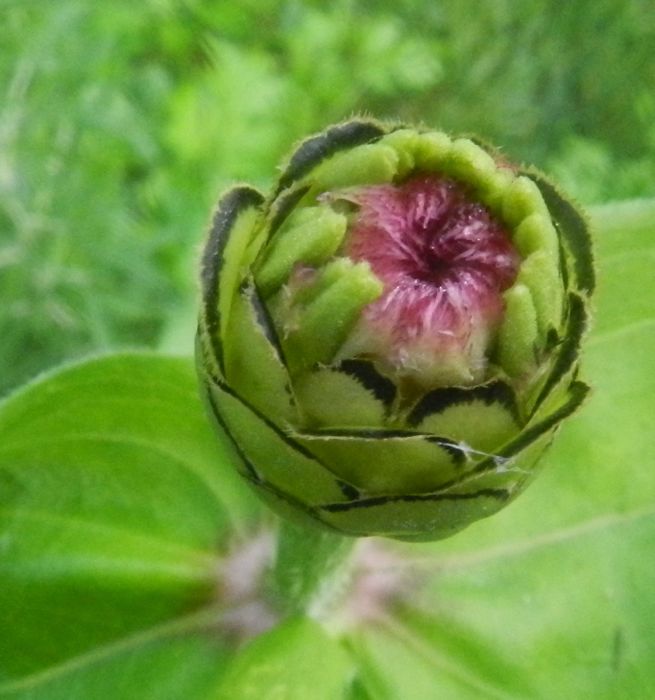 I'm not the only one to appreciate these outrageous blooms.