Some of you have been concerned  that the goats don't have hay in their hay rack. Poor starving goaties.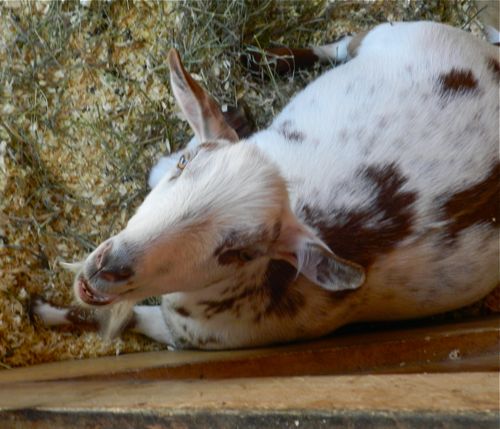 Right. Not exactly.
If I kept hay in front of them all the time, they'd never step outside of the stall. As it is, fed just one nice big, leafy, second-cutting hay flake a day, there's a lot of resting and cud chewing going on.
Pip and Caper don't get any grain at all. They are wethers – neutered males – and are very prone to dangerous bloat and urinary tract issues if they eat too much rich food. They complain. I ignore them. But, I am happy to take them out to the margins of the meadow, where their most favorite foods grow. Fortunately, what they want, I don't. They eat brambles and white pine saplings.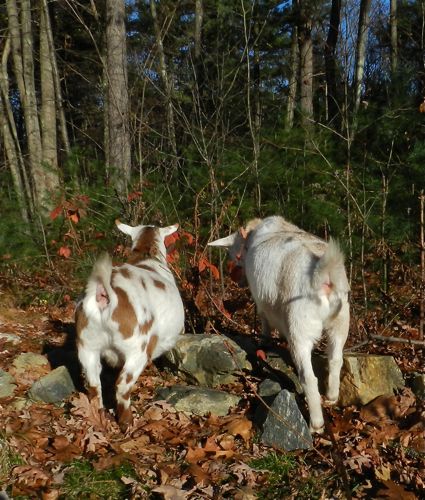 Today, while the goats grazed, I let the Gems out. They, too, love the food in the woods, and all of the hens were busy, heads down and bottoms up.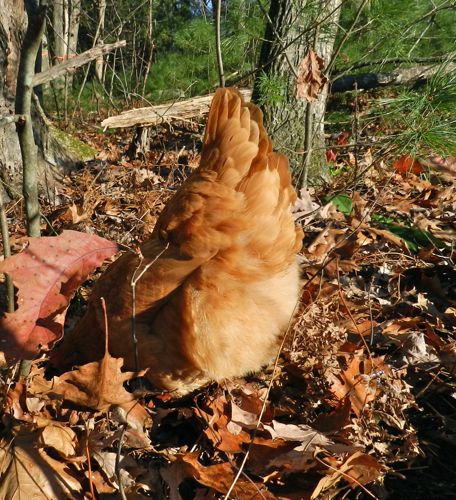 That is, all but Agatha. She, of course was following me and looking at the camera.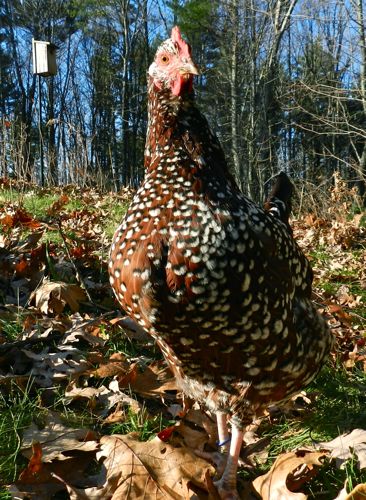 Go eat, Agatha!
Speaking of eating – I'll be making 14 butter pie crusts this weekend. By Monday I'll have a pie crust-making tutorial up on this blog. I'll also be posting a Luscious Chocolate Pie recipe. Stay tuned!