Some goats have beards. Mine do. Pip's gets really, really long.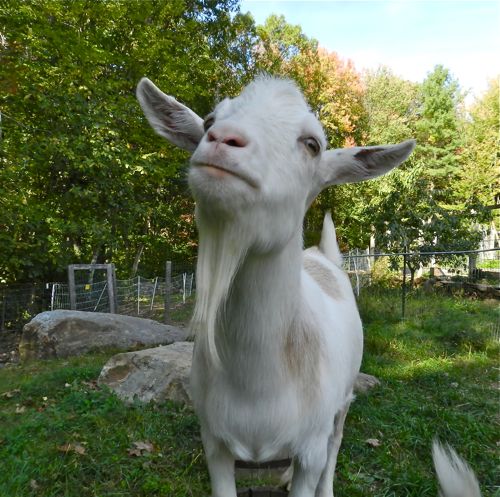 In the winter, when he drinks, it turns into a beard popsicle. Pip has a thick winter coat that keeps him toasty warm, but I can't imagine that having an icicle hanging from his chin is comfortable. So, before winter truly sets in, I trim off the goats' beards.
Goats hate having their beards tugged. To cut a beard, you have to hold the end with one hand and wield the scissors in the other. The goats try to avoid getting haircuts. Their behavior reminds me of when my son was three and he shrieked and twisted in the barber's chair.
Lollipops worked for Daniel. I tried distracting the goats with parsley.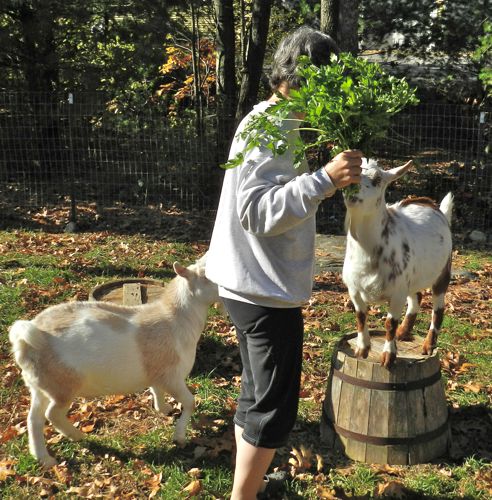 I got a few snips in, but they eat fast.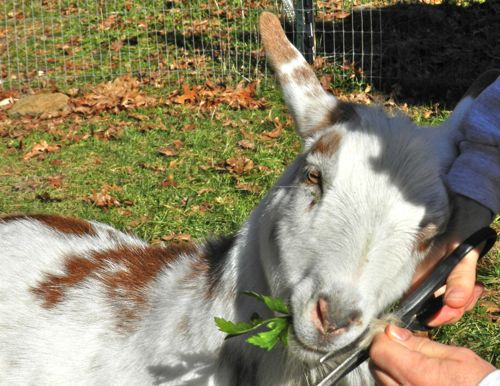 I put some hay in their manger.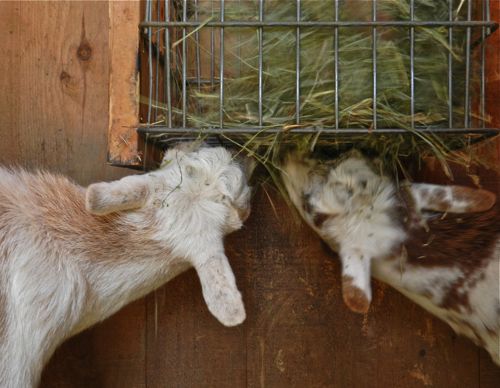 I had to rethink that. Obviously, I couldn't reach their chins. I moved the hay over and snipped some more.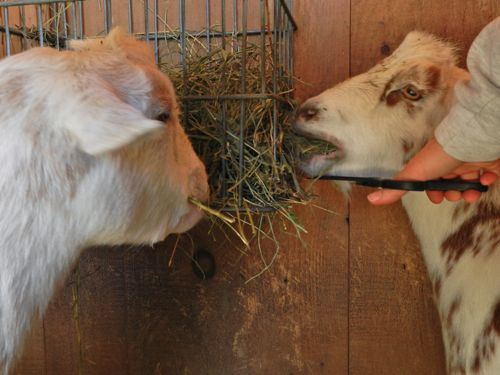 I tried using my clicker and target stick. But, I didn't have enough hands to manage the target, the clicker, the treats, and the scissors. I need a target I don't have to hold!
Finally, I did manage to whack off enough of their beards to get the goat boys winter-ready.
When one has goats, one must maintain a sense of humor. After all, the goats never lose theirs.