We're not exaggerating. This is record-breaking snowfall – more than has been recorded in the last 150 years. I'm feeling housebound. And so I tidy. Yesterday, I cleaned the pantry. I organized my flours (I have more than six types that I bake with, including my favorite for pizza, King Arthur Italian-Style Flour). I've been meaning to put labels on the canisters. Yesterday I finally got around to that task.
There. Now I feel better.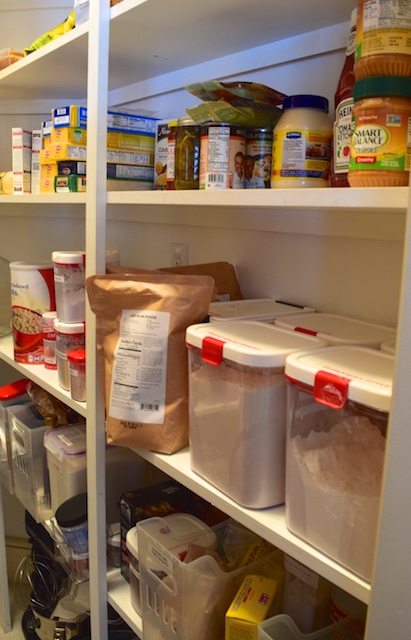 I'm also sorting through my collection of vintage chicken things. These were originally purchased for the photoshoot for Tillie Lays an Egg and for future books in what was supposed to be a series (until my editor was laid off, long story, but typical in the publishing world). I've some lovely things that I never look at. I might as well send them off to new homes, and so I'm listing a few on eBay. This egg crate label is up for grabs.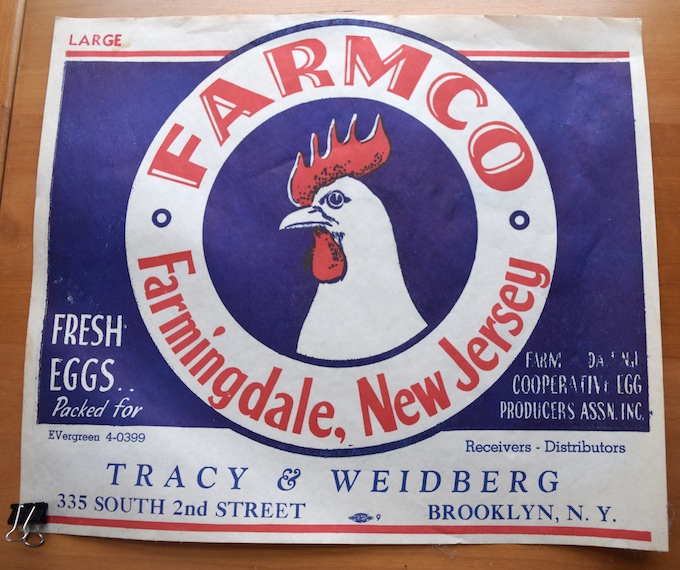 If this snow keeps up, I'll go to the next level of tidying up – ironing. But not yet. Setting things right by smoothing out wrinkles is a last resort. It'll take another snowstorm for that. Unfortunately, I hear that it is on i's way on Sunday.
Do you clean and organize when you're restless?