The other day I had a discussion with Phoebe.
Does this fur coat make me look fat? she asked.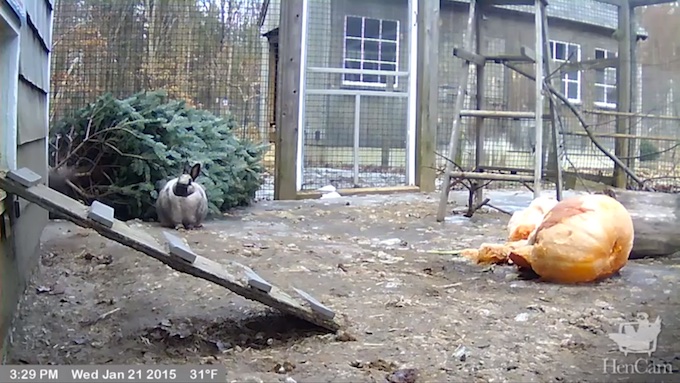 Ahem. Well. To be honest, I said, although it is a very thick and lovely coat, you have been the only one eating that pumpkin. Let's just say that you are well-insulated from the winter's cold.
Phoebe sniffed. This is the best season. Dressed properly, one can enjoy it fully.
Agreed, I said.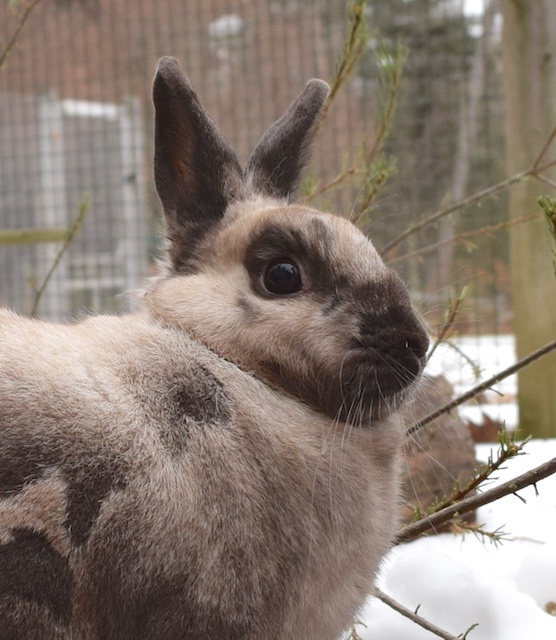 Thank you to Melissa who sent me the screen shot.
For more about keeping a rabbit with your flock, read this post.