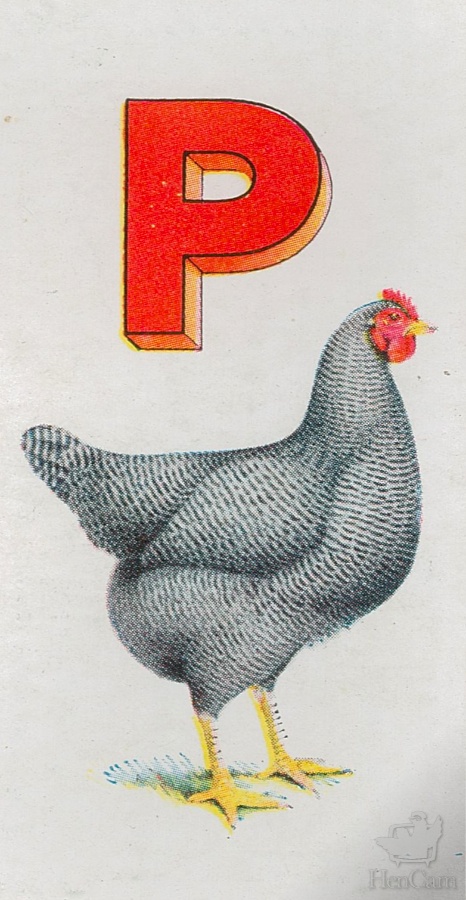 At one time these were the most popular birds in America. Like many breeds, it had its start in the 1800s when a poultry fancier had a type in mind, crossed two existing breeds, and continued to select for certain traits. In this case, the desired bird was calm, meaty, laid plenty of eggs, and would go broody (useful in the days before electric incubators.) You might know this chicken as a Barred Rock, and recognize it by its black and white patterning, but not all Plymouth Rocks have barred feathering. Some are white, others are penciled (imagine a chicken in a brown tweed coat) or Columbian (white with a black necklace.)
By the way, the Plymouth in its name comes from a town in Massachusetts on Cape Cod.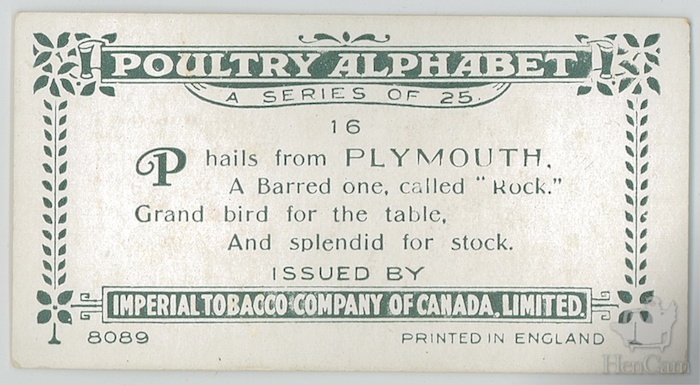 Edwina and Eleanor were two Plymouth Barred Rocks that lived here for many years. They were ornery and stately. They were not hens that blended meekly in with the flock!