In a blatant attempt to get more traffic to my website, I am posting a cat photo.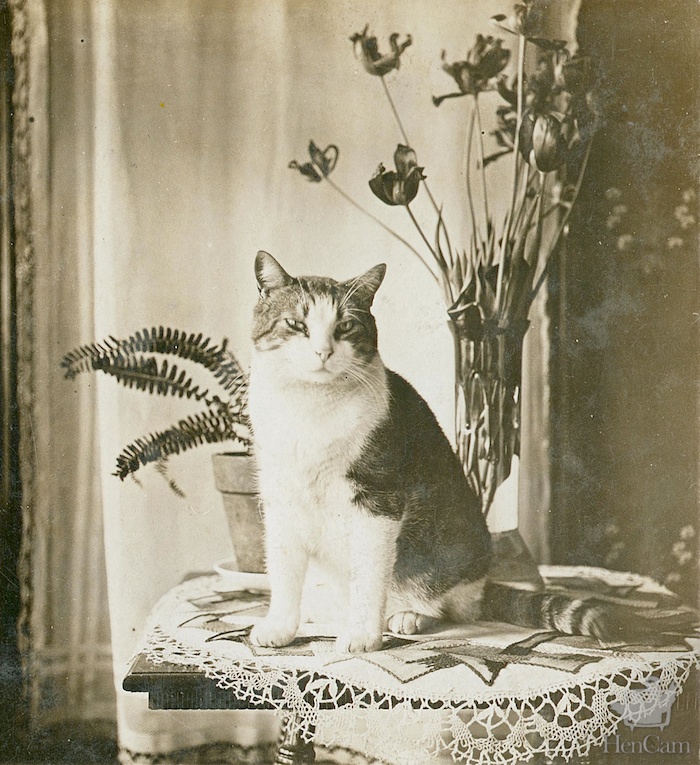 What? You say this isn't an over-the-top adorable kitten doing something ridiculous to make you laugh? You say that this cat won't go viral?
I know.
But I must remain true to what this blog is about. I respect animals for their innate natures – I don't want them to be people in fur – and this cat surely knows who she is and her place in the world. She has gravitas. (Isn't that a wonderful word! It should be applied to animals more often.)
Take a moment to note the details in the background. Those old-fashioned tulips just past their prime! The crocheted table cover! How pretty the curtains with the simple borders are. This cat in this hundred-year-old  photograph might not be as adorable as a trending kitten video, but I swear that I can hear her purr.