This past week Scooter and I went to a two-day workshop for my KPA class. Most of the course is on-line, but we get together four times to learn from each other and show off newly learned behaviors. Scooter was a star! He did everything that I asked of him. A secret to his success? Knowing when to rest.
When I cue "cone," Scooter trots over and touches it with his nose. The training facility was chilly and after that work he earned a cozy cuddle in his blankie.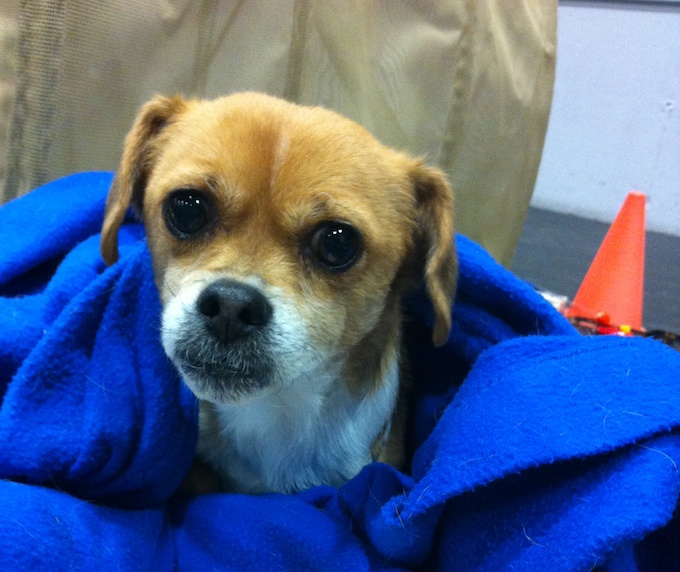 Scooter also showed off how he knows exactly what "go to mat" means.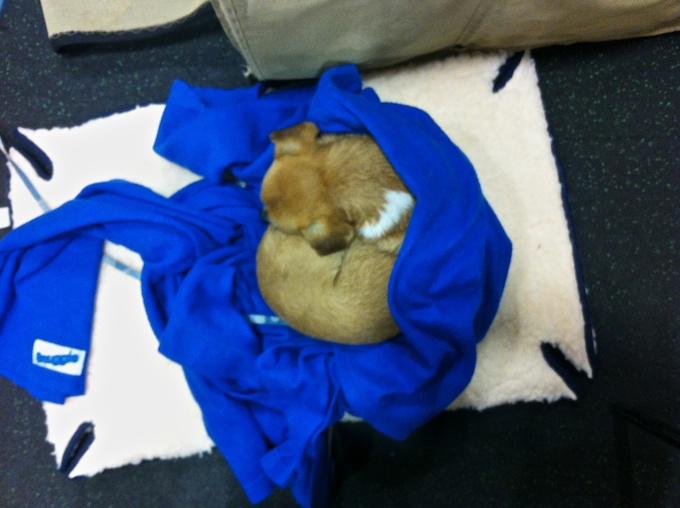 On the second day, he tried some agility equipment, demonstrated how he can do a chain of behaviors (under my knee, cone and back up) and we worked on extending the duration of his sit. Scooter does his "go crate" perfectly.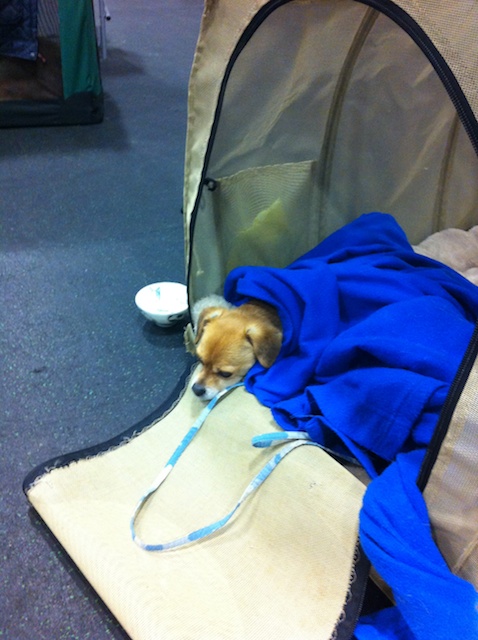 If this was another dog, curled up and staring balefully, I'd worry that he was stressed out. But I know Scooter. You know Scooter. Almost every photo of Scooter that I've taken looks like this and this. Yes, by the end of the day, Scooter was more than ready to go home. But, this dog knows how to handle an intense day – cuddle up in a favorite blanket and take a nap. Not a bad way to deal with life's demands.