There are many reasons why a person does animal training. There's the basic, you have to get along, training: pay attention, no biting, no kicking, go where I need you to go. There's the training for usefulness: herd the sheep, find the bad guy, guide the blind, pull this cart. There's sport: flush the quail, go over the jump, catch the frisbee. Much of training is simply for fun: roll over, high five.
All training requires communication between the handler and the animal. Some people train for compliance: do what I say or there are serious consequences. I'd rather train for cooperation: this will be rewarding for both of us.
Although the study of behavior is a relatively new science, animal training has been going on for thousands of years. The Greek soldier, Xenophon, wrote about horsemanship in 400 BC, and the debate over how to work with the animals in our lives hasn't stopped since then.
I don't know what training methods Myrtle used with her horse Tony.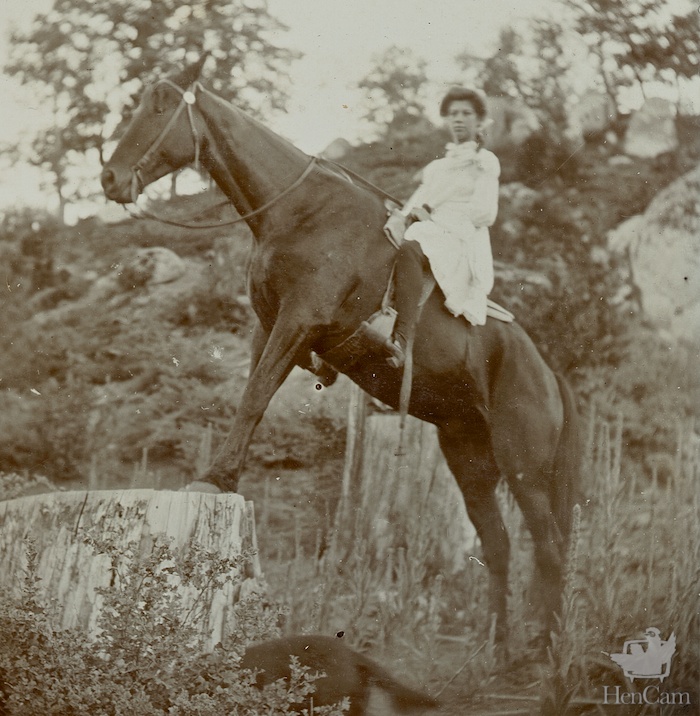 But I have a feeling that they were quite the team.