The other day the weather warmed, the snow melted, and one could see the ground. The Goat Maid thought that it would be a good day for the goats to have an outing. They agreed. The goat boys made a beeline to the rose bushes, which they helpfully cleaned of wilted leaves.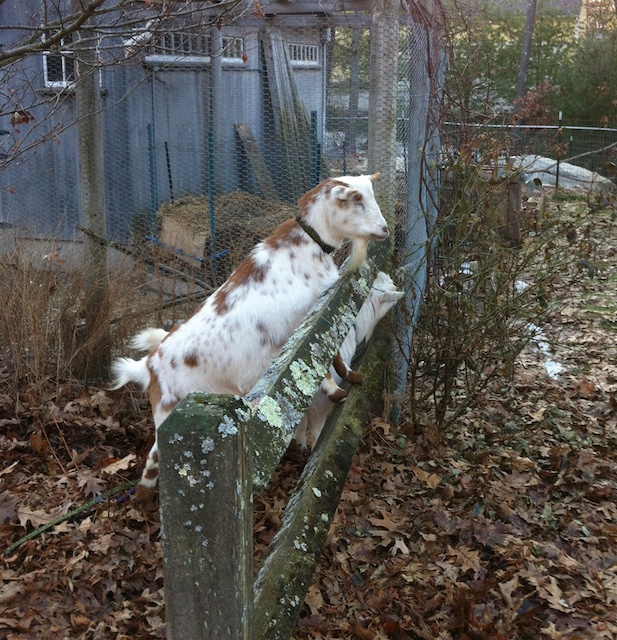 The Goat Maid left them to their task to do some chores of her own inside of the barn.
It is not okay for the Goat Maid to leave her goats.
Pip and Caper waited…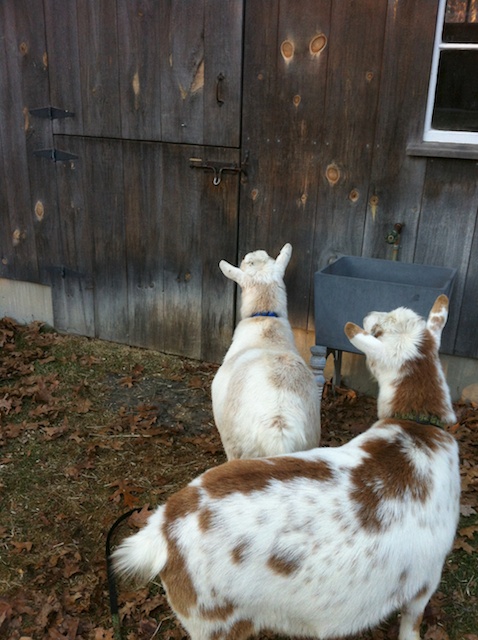 …and waited for the Goat Maid to return.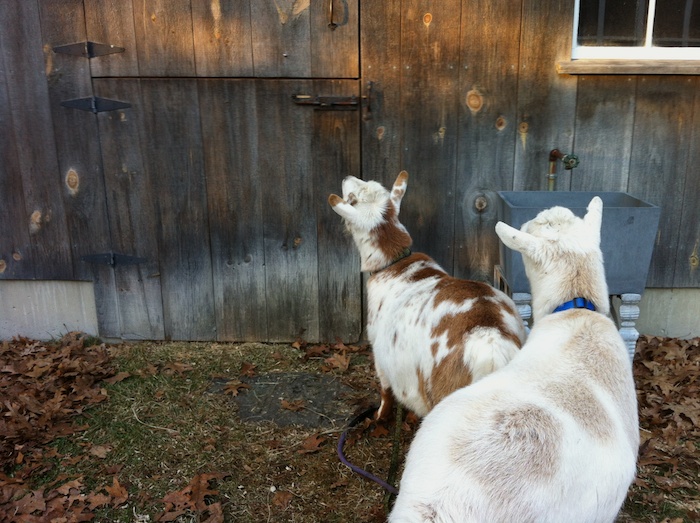 Which she did, of course. She was quite flattered that they love her more than roses.