This apron combines flirty gauze with practical cotton, in a pattern that's all about chickens and working farms.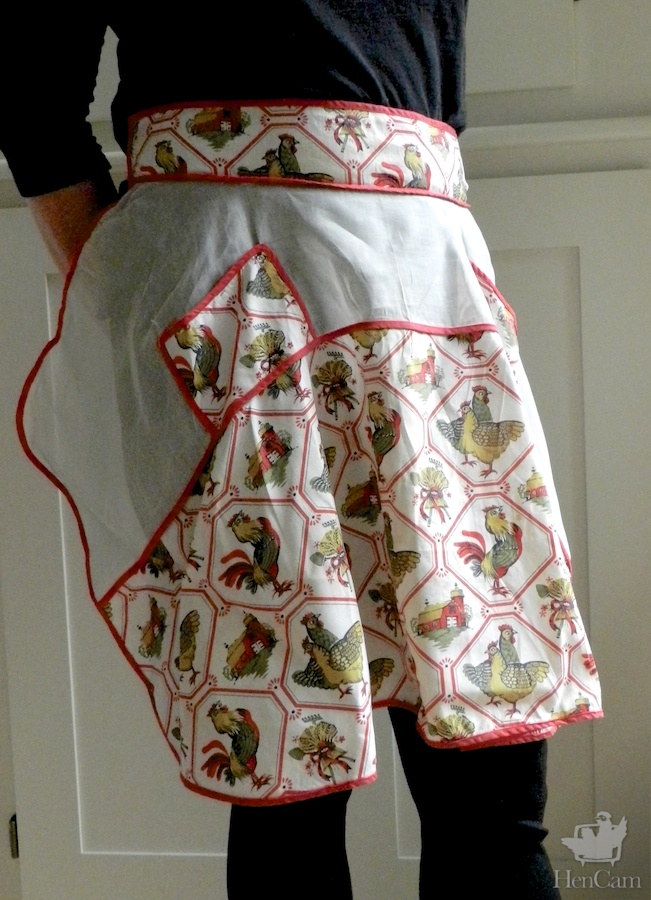 What I love the most about it, is that although there's a crowing rooster, it's the hens that take center stage.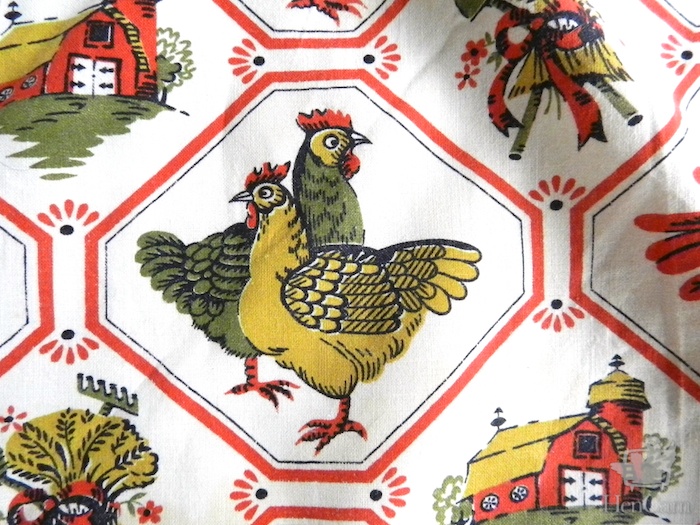 Those hens look like they have a story to tell. I wonder what it is?