This color scheme is similar to Vintage Apron # 4: mid-century pink, turquoise, grey and black.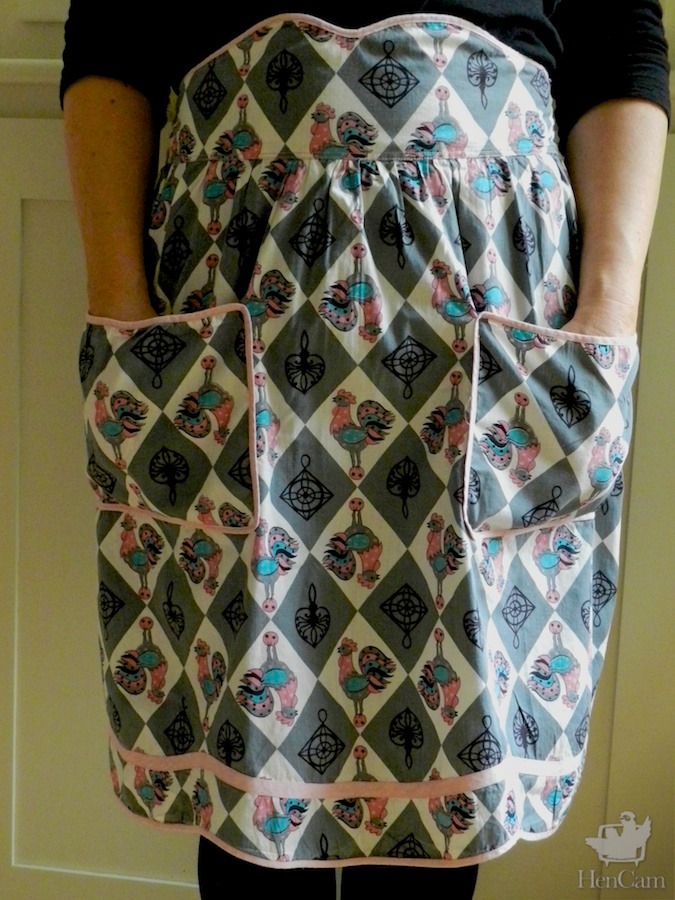 But even with those roosters (on small, starred balls, what's with that?) the scalloped pink trim makes this number somehow flirty and feminine.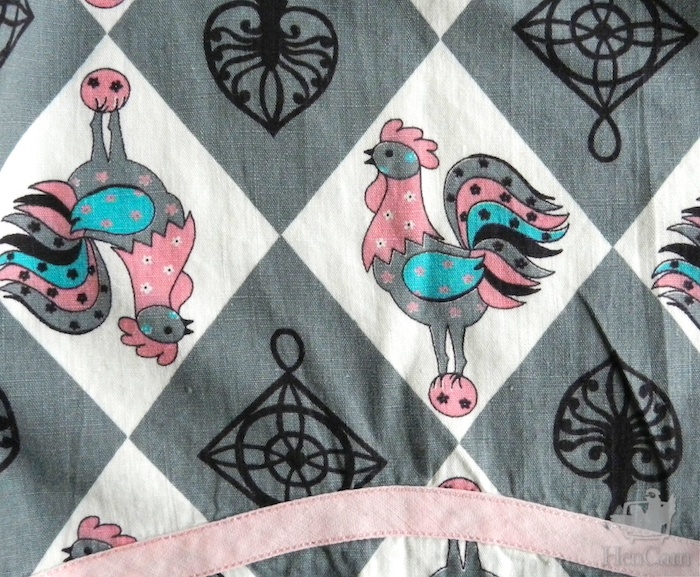 I have twenty pies to bake in the next two weeks for my Pie Party. I've already rolled out and frozen 16 pie crusts, but since some of the pies have top and bottom crusts, I still need to make 4 more, and a few graham cracker crusts, too. Time to tie on the apron and get to work.