There are days when it's too hot to cook, or I don't have time, or I don't have all of the ingredients needed, or I'm just too tired to face the work. But, once in awhile, there's a "perfect storm" of weather, harvest, time and desire. Yesterday was one of those. My kitchen counter was spilling over with produce. On Saturday, I'd shopped at the tiny farmers market two miles up the street from home. I'd bought a dozen ears of the corn and some hot peppers from a friend in town who sells the excess from her backyard garden at a small table at the market.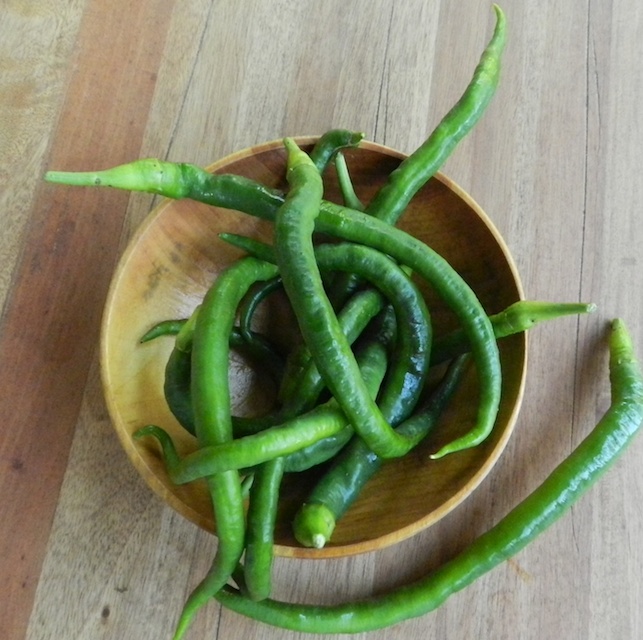 My next-door neighbor, John, has such a productive garden that his friends get handed brown paper bags full of the excess. I'd been the lucky recipient of garlic, peppers, eggplants and tomatillos. (I left a dozen eggs on his porch.)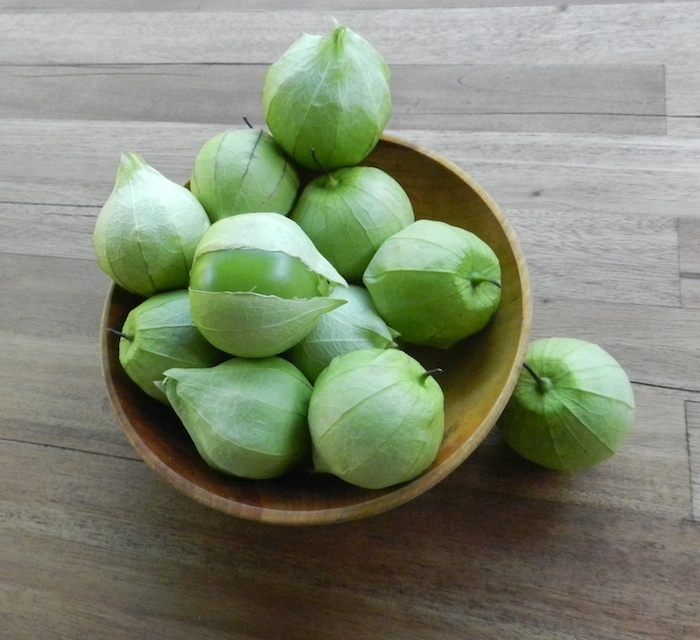 I'm still harvesting herbs, tomatoes, chard and carrots. As I said, the counters were full. It was one of those mornings that you open the windows wide and let the breeze in. Fall! Chilly but not cold. Perfect cooking weather. And so I did.
This is spontaneous from the garden and coop to the kitchen cooking. I don't have recipes for you, but perhaps you'll have the perfect storm of end-of-summer produce and weather and time, be inspired, and get into the kitchen too.
With tomatillos, tomatoes, garlic, onion, and hot peppers, I made a piquant sauce. There's a jar in the fridge and several containers in the freezer for winter taco dinners.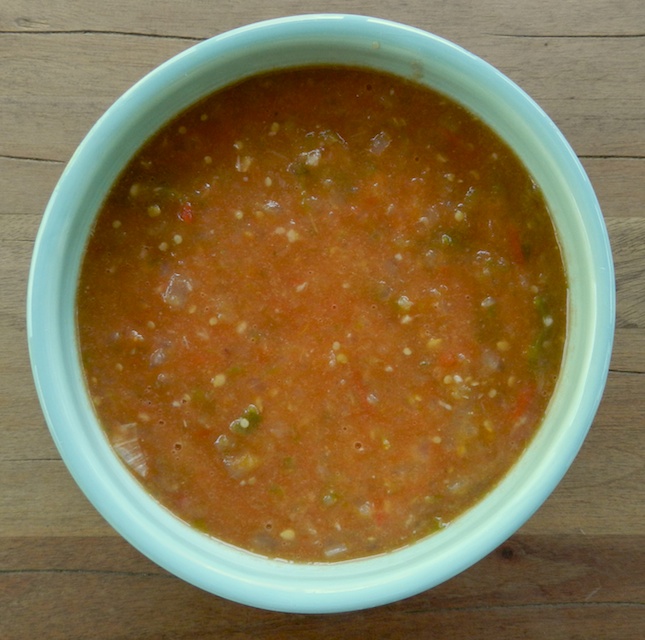 With the eggplant, onions, garlic, mint, basil and tomatoes, I made a bruschetta topping. It is so good on pita crackers topped with ricotta insalata cheese!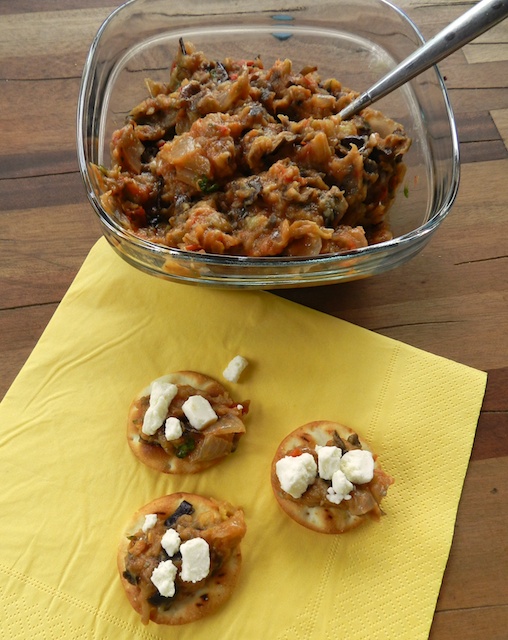 Using the corn, onion, herbs, and peppers, I tossed together this salad.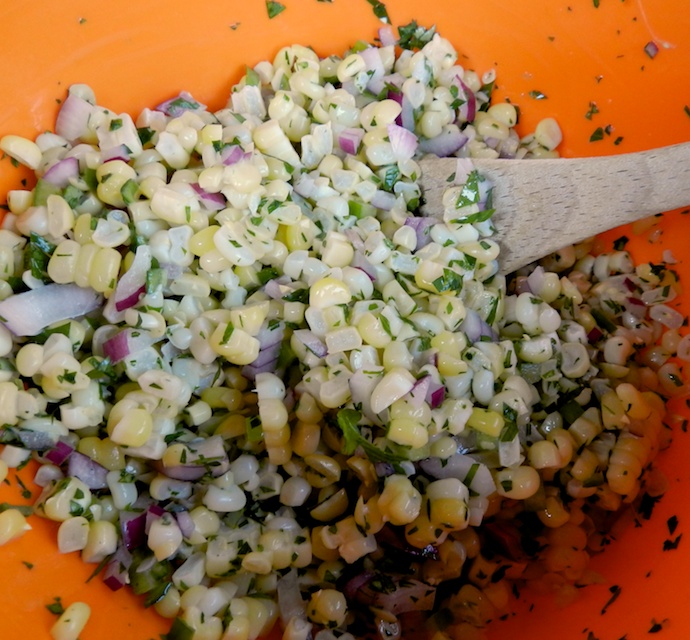 With eggs, tomatoes, onions, basil and a sausage from a farmer in the next town over, I made this quiche.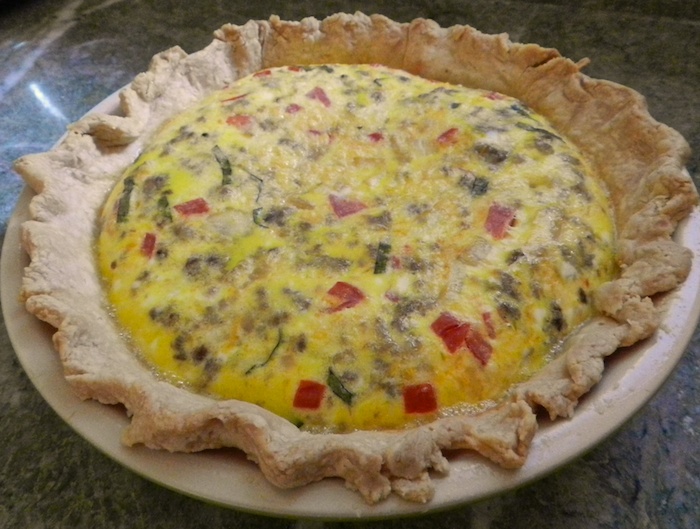 By noon the food was stored and the kitchen was cleaned up. It was that sort of day.