Twiggy, my white leghorn, is quite the character. She's a lean, flashy, white and red streak. You might catch sight of her in the nesting box  – briefly – while she lays. Right after, though, she jumps up. stands in the pop door, loudly announces her achievement and goes back to zipping around the yard. Her vivacious personality would be enough to convince me to keep her around, but a hundred years ago, farmers switched to white leghorns because of how many eggs they laid.
Imagine going from keeping utility birds, that laid 100 eggs per year, to this.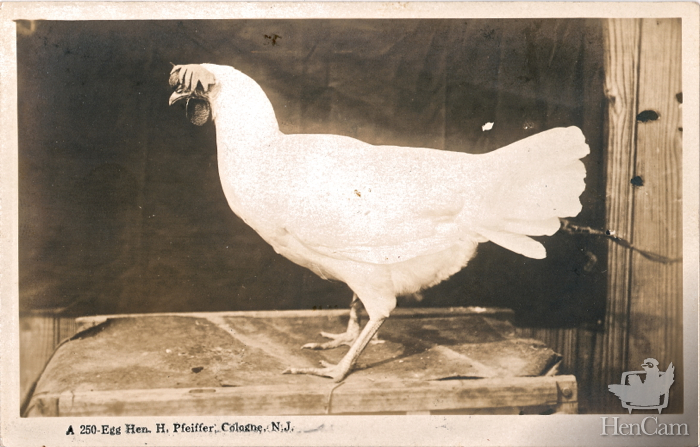 All of a sudden, instead of chickens being animals that ate scratch and occasionally brought in a little money, a farmer could make a living off of a flock. He or she (and yes, there were many women poultry farmers) could specialize. With little land, and a minimal investment, a person could start an egg farm. This photo was taken in the 1920s when people had hen fever.
For awhile it seemed as if keeping leghorns on pasture was a way to the good life. Soon enough, though, the economic landscape changed, and refrigeration, trucking, antibiotics and caged systems altered everything. Fortunately, the white leghorn did not disappear. Mine doesn't provide a livelihood, but she is supplying the eggs for a frittata for dinner tonight, which is a good life for both of us.