My friend, Lauren Scheuer, has just had a book published!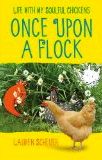 She'll be doing a book signing at the Concord Bookshop, in Concord, MA, which is right around the corner from me. Of course, I'll be there. And I'm bringing cookies! A drab March day is a good day to make cookies. Of course, for a chicken event I needed to make chicken cookies. I used a classic sugar cookie recipe (I'll post it another day!) to make these:
I have a selection of cookie cutters. I have new ones and vintage ones. My favorite is the small hen in the center of this photo. I found it at a flea market, and I've never seen another. That odd rooster cutter on the bottom left looks like a naked-neck! I wonder if the maker of that cutter had ever seen a real chicken. The larger, old-fashioned hen is a classic, although I wish that she had a comb.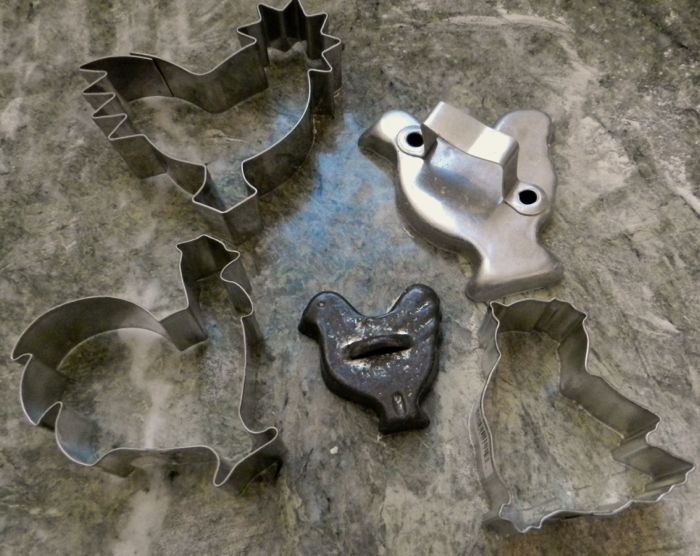 Clearly, there's room for another cookie cutter in this collection. Perhaps I need this one, too?
I hope to see you on March 21 at 7 pm at the bookshop!