A Nest Egg is a fund set aside for a rainy day. It's money meant to be stashed away and added to until it becomes substantial. It's thought that the term is derived from the fake egg that one puts into a hen's nest to get her to lay in the coop and not leave her eggs hidden under a bush or up in the hayloft. I'm not so sure about that. I think that it might mean the very valuable egg itself.
The Beginner in Poultry by Valentine, published in 1912, states that a winter egg in New York City sold for 5¢. Converted into today's money (adjusting for inflation) that's more than $1. So, a dozen eggs in a NYC grocer's in February would have cost $13.00. That's substantial. No wonder there are stories of women saving their egg money and putting a child through college with it.
In any event, by the 1950s fewer people kept chickens, but the idea of a nest egg had taken hold. Right now the money that I get from selling eggs ($4 a dozen to friends) is put into a dish near the phone in the kitchen. Instead, perhaps I should use these banks to put my egg money in.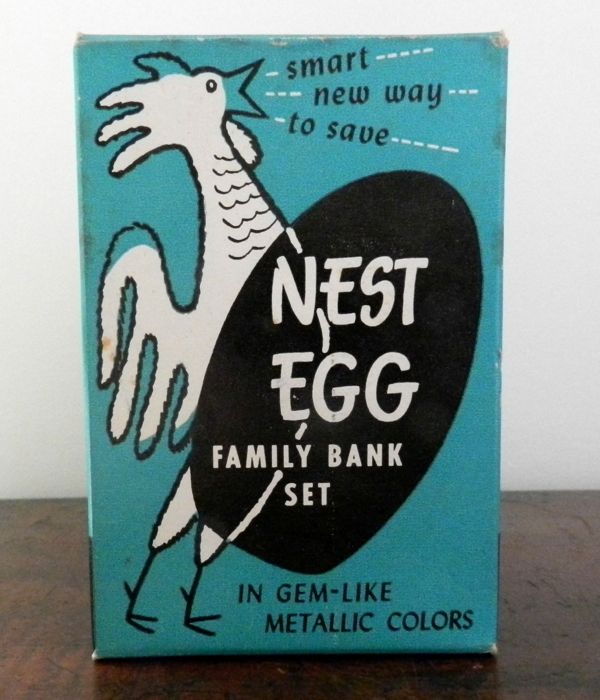 A bank that attracts money and compliments? Awesome!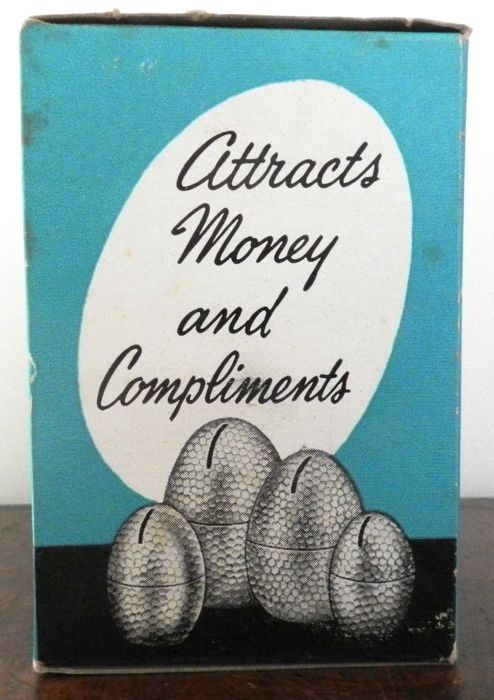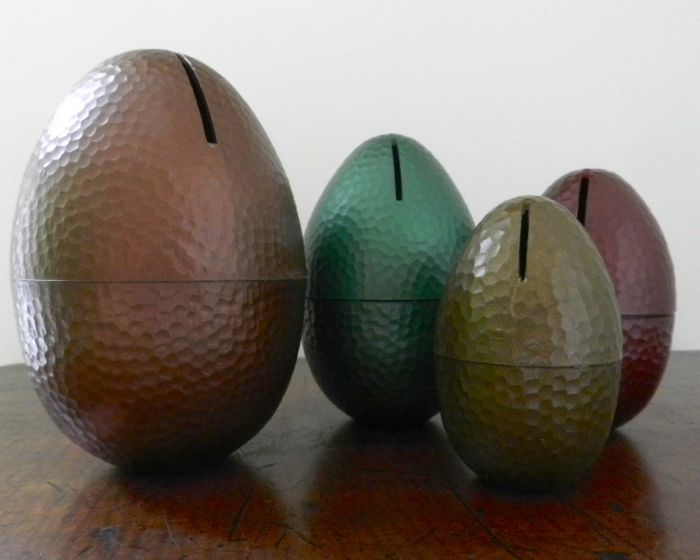 Eggs now sell for far less than they did in 1912, and college costs far more. Still, I am inspired to put my egg money aside and save a bit of a nest egg. This past weekend I canned grape jelly for the first time. I used a borrowed pot. Perhaps the egg money will be used for my own canning supplies. Where do you keep your egg money? The sock drawer? A jar hidden in the closet? There's something about egg money that makes a person want to keep it as a secret stash. Where's yours?