Before the internet, on-line hatchery catalogs and YouTube videos, the only way to see different poultry breeds was to go to a poultry show. Breeders brought their best stock.
In 1924, J.C. Johnson, of Cottage Grove, Oregon printed up postcards of his Silver Spangled Hamburg Rooster and proudly advertised that his birds were show winners. He sold "eggs and young stock" throughout the Pacific Northwest.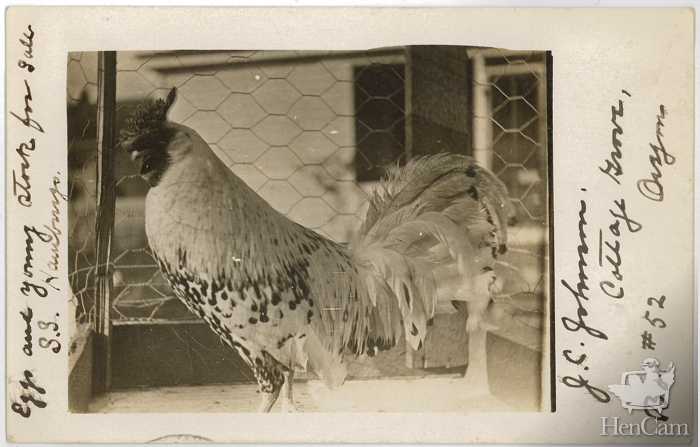 This is another one of his roosters. Gorgeous! (Am I right in thinking that this is a Silver Laced Polish?)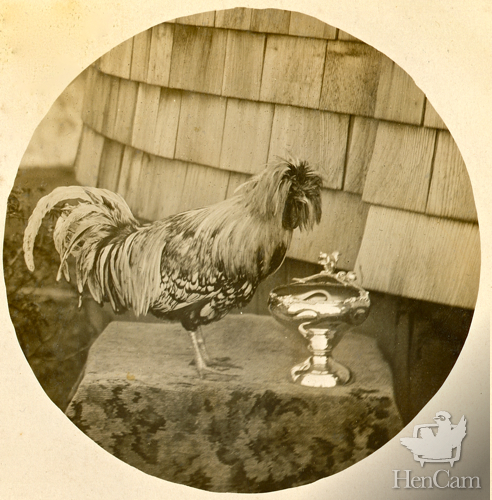 I think that going to a poultry show remains the best way to learn about chicken breeds. I was at the Fryeburg Fair this weekend, so of course took a look in the Poultry Barn where I lucked out to see the judging.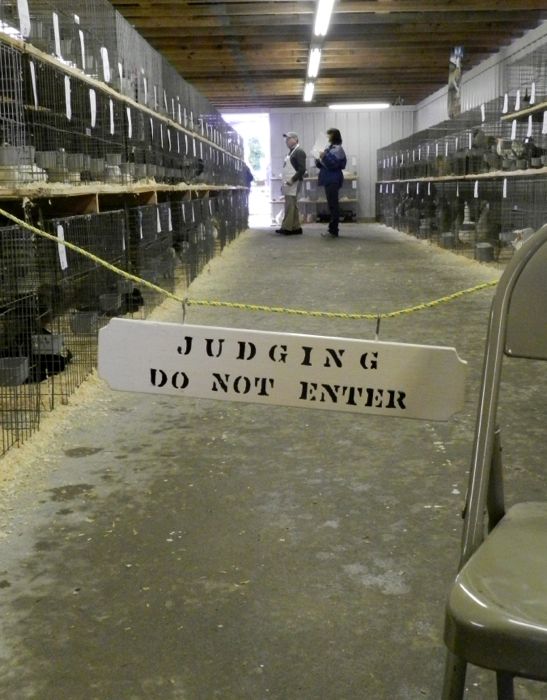 I like to see which birds pleased the judges, and so try to improve my own eye for quality.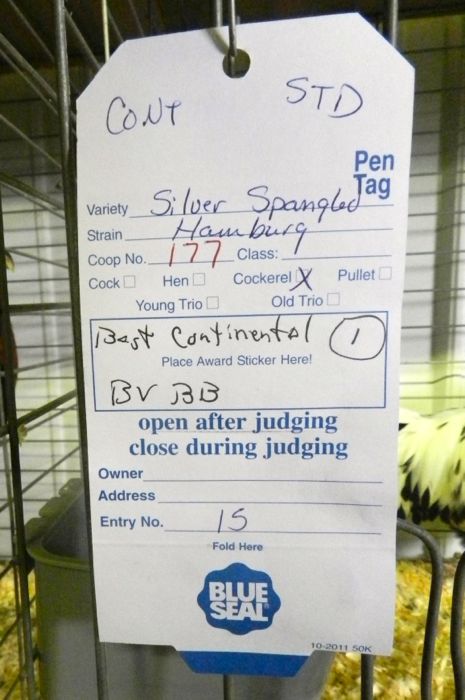 (BV = Best of Variety, BB = Best of Breed)
I think that J. C. Johnson would have wanted this cockerel in his flock.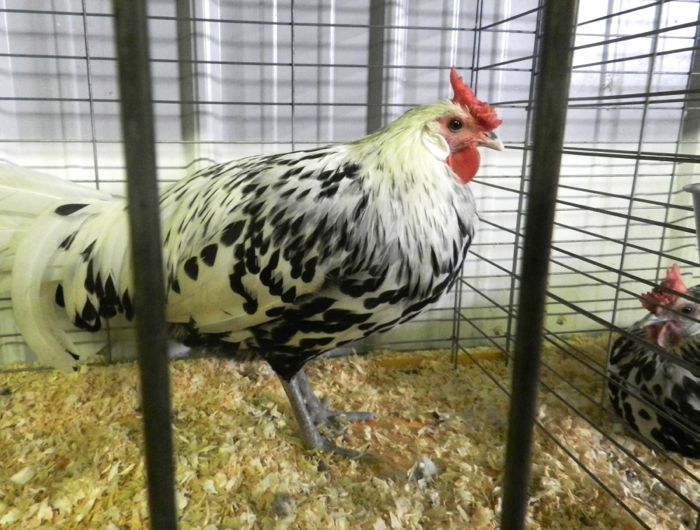 I know that I've added  a polka-dotted bird to my wish-list of chickens to get.