I love Halloween. I like sparkly fairies in tutus and small shy dinosaurs. I absolutely adore lit pumpkins. I love walking through fallen leaves at night, the way lit by a flashlight, and laughter in the air. But, I'm not one for scary. I abhor horror movies and have no desire to step foot in a haunted house. I don't like costumes with blood and guts. I do, though, love the odd and the weird and the strangely spooky, and that's why I've been saving this photo for the week before Halloween. Bunnicula has nothing on the story behind this photograph.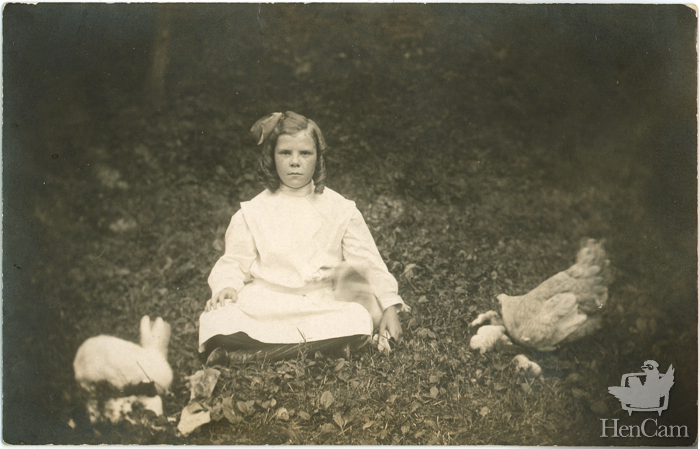 What tale is being told here, you ask? I see a ghost rabbit in the girl's lap. Do you? I think that the story begins with this sentence:
Margaret Mary heard the gardener's footfall on the path. He would not reach her here in the field under the oak trees. She knew how to stop him.
Maybe not. What do you think the opening line to this Halloween story is?