My collection of vintage poultry books and pamphlets have charming graphics, and they're worth seeking out just for that, but they also are filled with excellent advice. Three things were consistently recommended: sunshine, greens and exercise. Even as flocks became larger, and feed was bought instead of grown on the farm, this advise still held true. In 1929 the Wirthmore Feeds company put out a booklet. You'd think they'd have a vested interest in confined birds that ate only their product, and a lot of it. But, no! The cover showed busy chickens outside on grass.
(As an aside, I so want that apron!)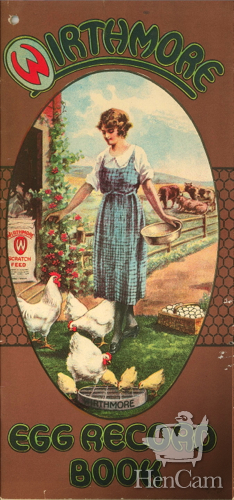 Even inside the barn Wirthmore advised a system that encouraged the hens to scratch and mill about.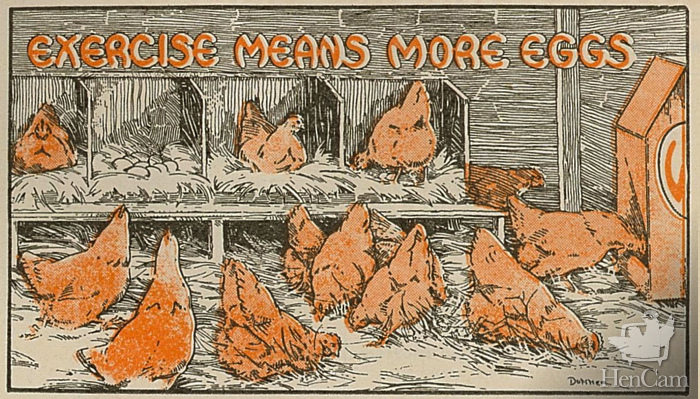 So, before you toss handfuls of mealworms and cracked corn to your girls, remember the advice from the Wirthmore Feeds company. What your hens need are exercise, healthy foods and fresh air. Sounds like words of wisdom that I should follow, too.
PS For a useful vintage egg record chart see this post.