I'm in love with this mid-century chicken.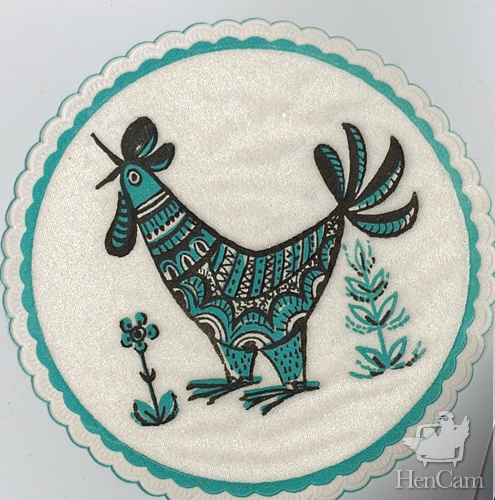 I found her on a set of paper coasters and napkins from this store on Etsy.
I do think it's a hen. The tail is rooster-like, but she reminds me of my late, great and crazy Speckled Sussex, LuLu.
This turquoise and black beauty would make for some fun stationery. I'm also thinking of printing her image on an apron. What do you think?