It should come as no surprise that, what with my fixation on chickens and eggs, that I have a thing for Humpty Dumpty.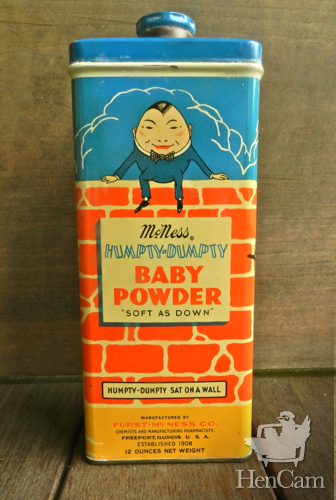 However, his story is tragic.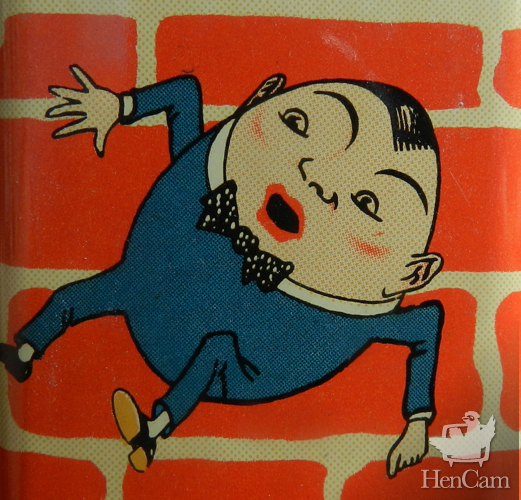 We all know what happens.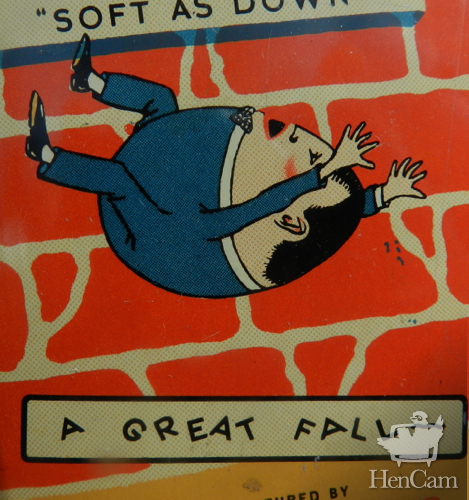 And it ends very, very badly.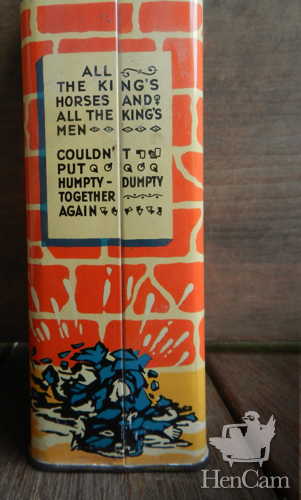 Eek! Do you see the hand in that smashed egg?
And yet… when Humpty is on that wall he beams eternally optimistic good cheer. How can I resist his charms?