It was an easy winter and now we're into an early spring. Yesterday the last of the snow by the driveway melted. It's the time of year when things green up, which can't help but make one optimistic about the days to come. On the other hand, it's the time of year when it becomes oh, too clear, how much work there is to be done in the garden.
This is what my asparagus bed looked like on Saturday: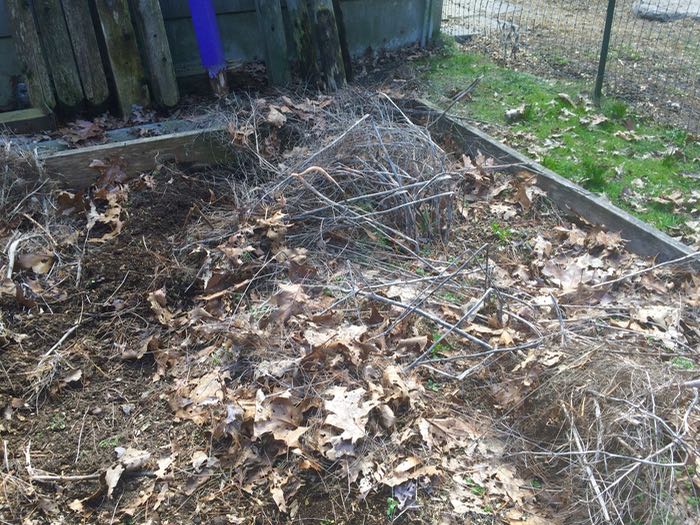 Obviously, it needed a serious cleaning up. Luckily for me, I have friends to keep me company as I work.