This is the first week of spring.
Ahem.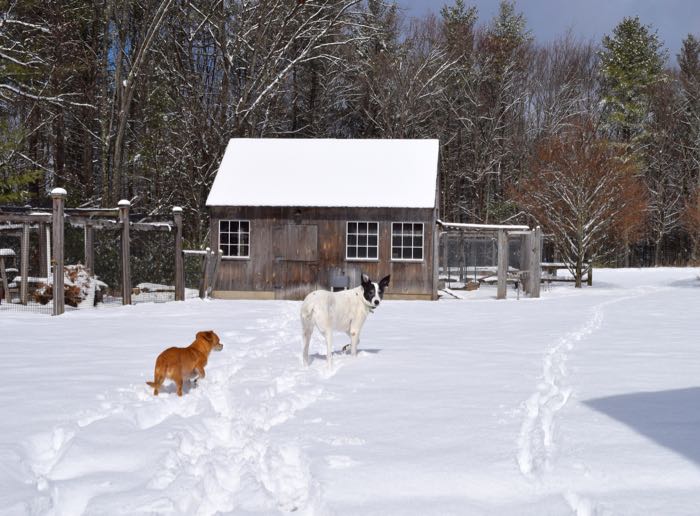 Last night I arrived home from an animal training conference where I had met two women who each had moved their horse farms from this northern clime to Florida. Sure, they don't get snow but they do have alligators in their ponds. I'll take snow.
Scooter is determined to bound through it to get to his favorite potty area.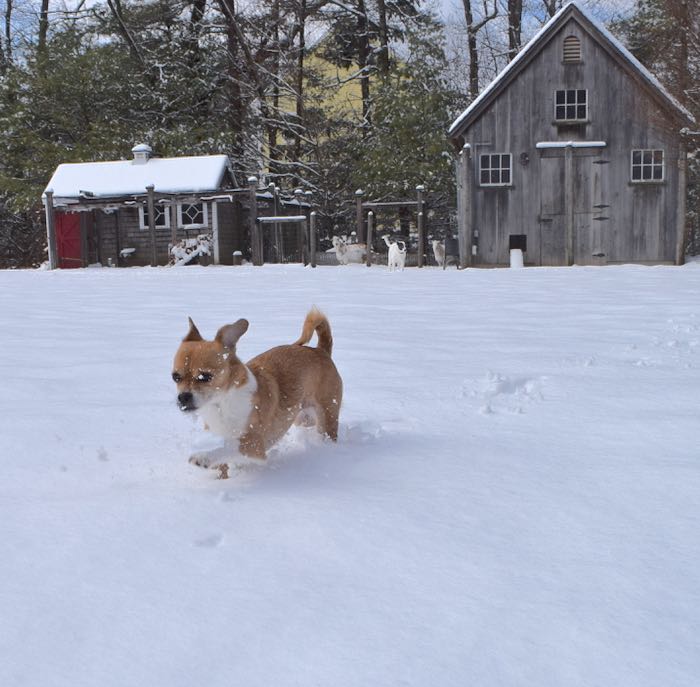 The goats don't like snow. They'd much rather spend their day standing in their stall than walking around in this sticky wet stuff. So, to get them moving a little, and to make their lives a tad more interesting, I use the skeletons of Christmas trees as hay mangers. Pip and Caper deign to tippy-toe through the snow to get to it.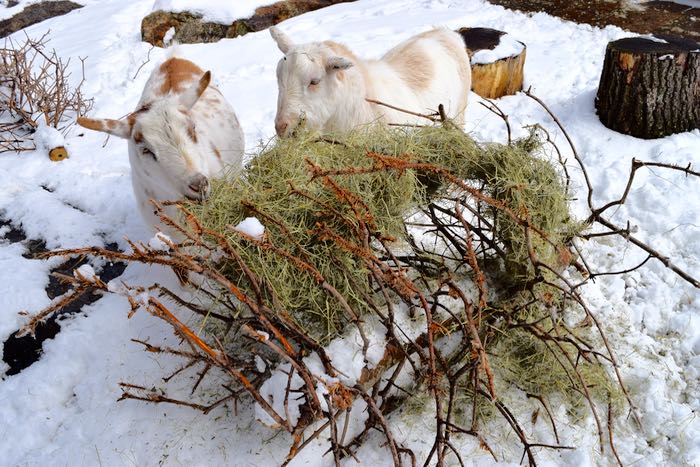 The branches make it more difficult to eat quickly. The Goat Boys are up to the challenge.