Yesterday I spent some time in the vegetable garden, raking leaves and taking stock of what needs to be done next. The goats helped.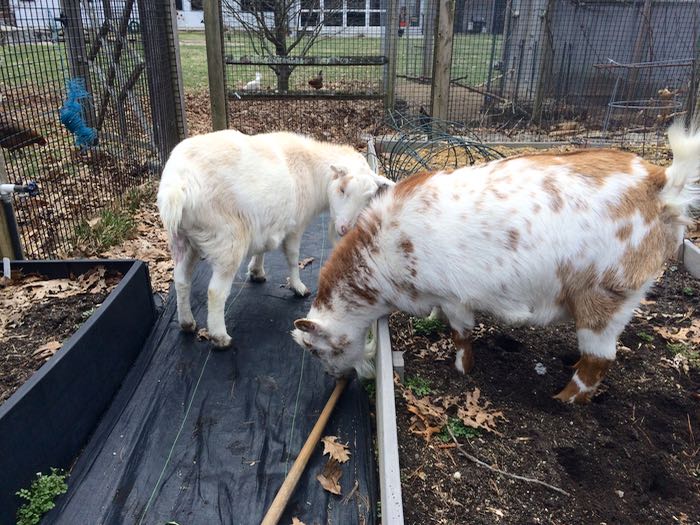 I let the Girls out, too. They were more helpful than the goats.
They helped get rid of overwintering bugs in the pumpkin patch.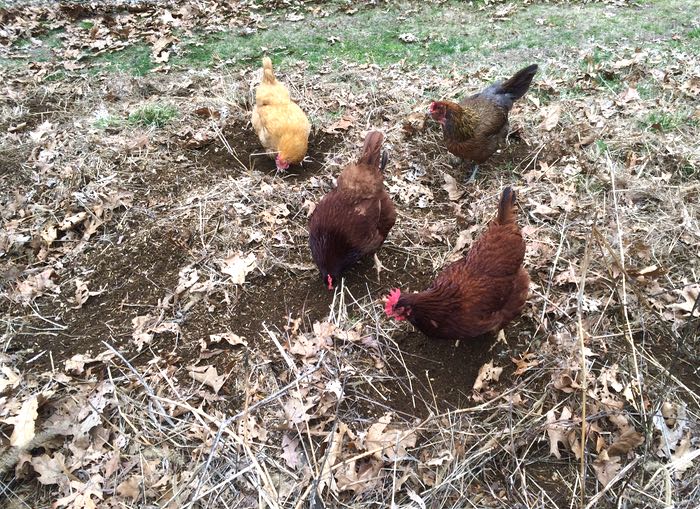 They tidied up the butterfly garden.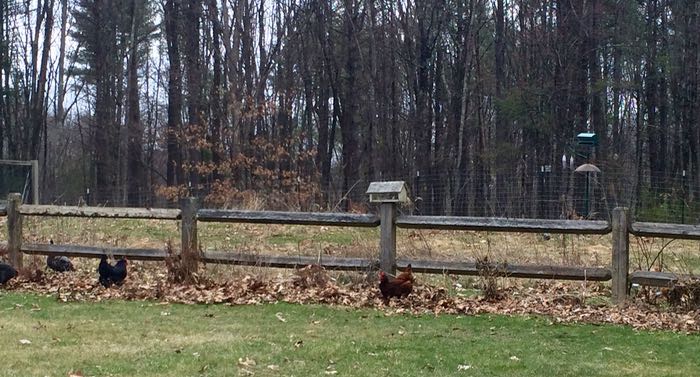 They fertilized the lawn (which obviously needs as much help as it can get – I'll be reseeding soon!)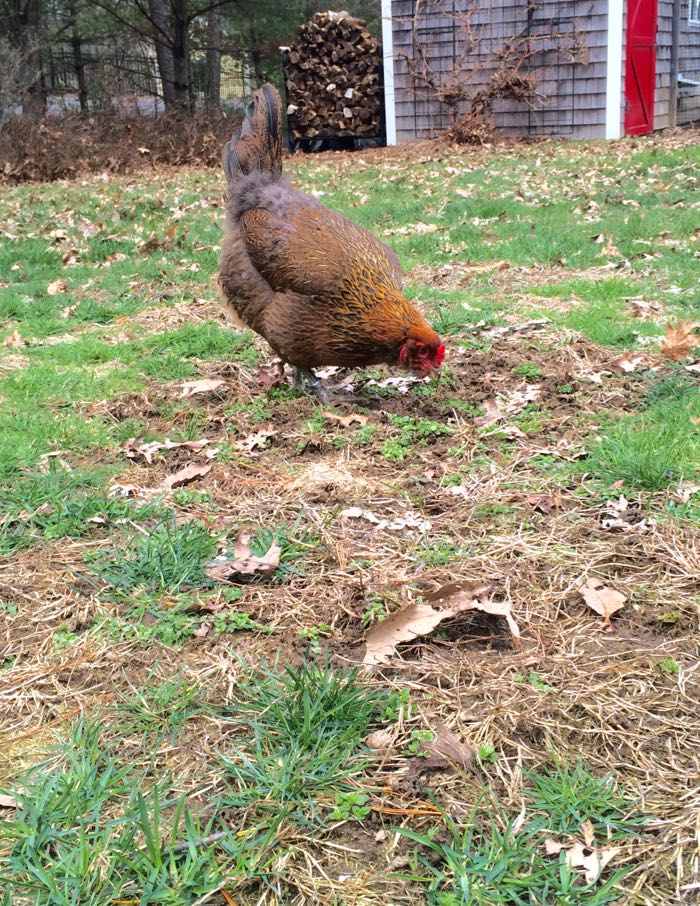 They looked under the leaf cover near the roses for grubs.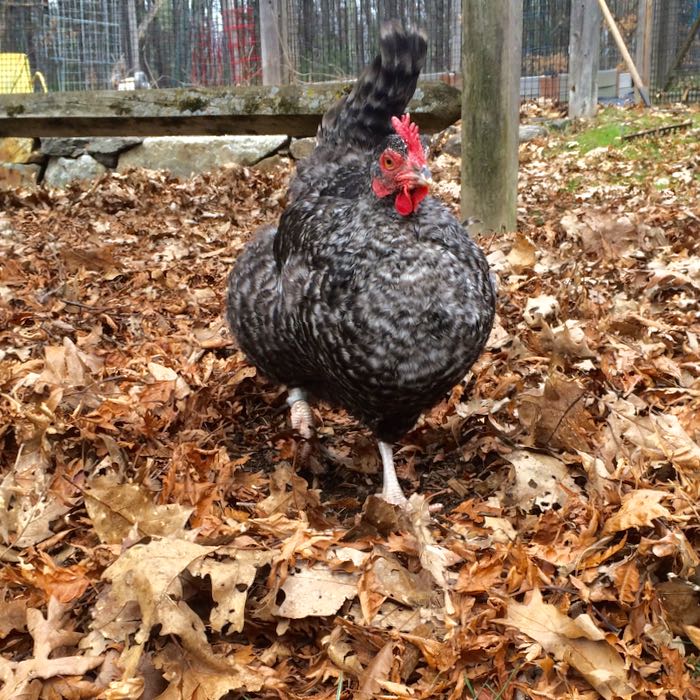 When it's time to put them back into the safety of the coop, all I have to do is shake a canister of cracked corn and holler Girls! and they all come running home. (Watch this video.)
Still, I always count the hens to make sure that there's not a wayward hen too distracted by the great outdoors to come back to the coop. Yesterday, I called them home and counted thirteen in the run. I have fourteen hens. Beulah was missing. I looked in all of the usual spots. Under the wood pile (a favorite dust-bathing site.) Not there. In the deep leaves of the raspberry patch. Nope. Behind the asparagus bed. Not there. I called. I shook the can of scratch grains. No hen.
I looked in the barn. I didn't see or hear anyone. But I had a thought. Do you see that gap between the hay bales and the wall?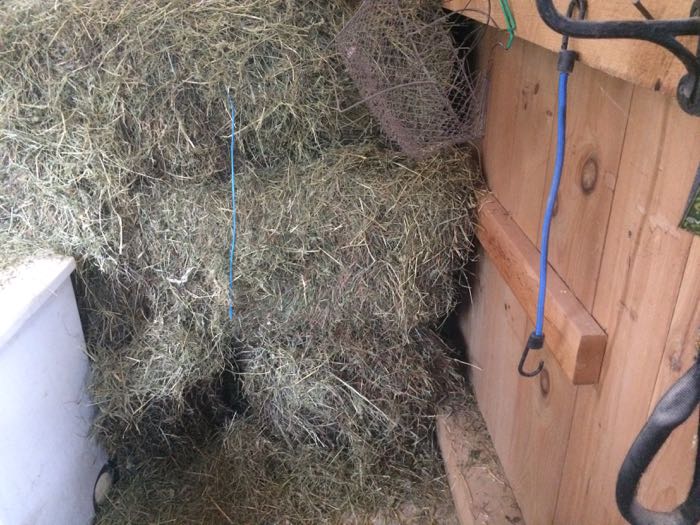 Beulah was there. She must have thought it'd be a fine place to lay an egg, but then discovered that she was stuck. She couldn't turn around and she couldn't back out. I reached in and extracted her. Beulah was quite relieved to rejoin her flock. So, the lesson of this story is to always count your hens!