The year after we built this house, in 2004, I planted hundreds of bulbs in the woodland in the front yard, where there's leaf cover and high shade – perfect for crocus, daffodils and scilia.  A hole had to be dug for each bulb. It was a lot of work but the vision of soft waves of color under the trees kept me going.
Unfortunately, the chipmunks had visions of dinner. Or maybe it was the squirrels. Each little hole was dug up again. Those critters worked as hard as I did!
Somehow, what the chipmunks left were a few white flowers. Perhaps they're not as yummy? It's a more subtle show of spring than I'd imagined, but it still makes me happy.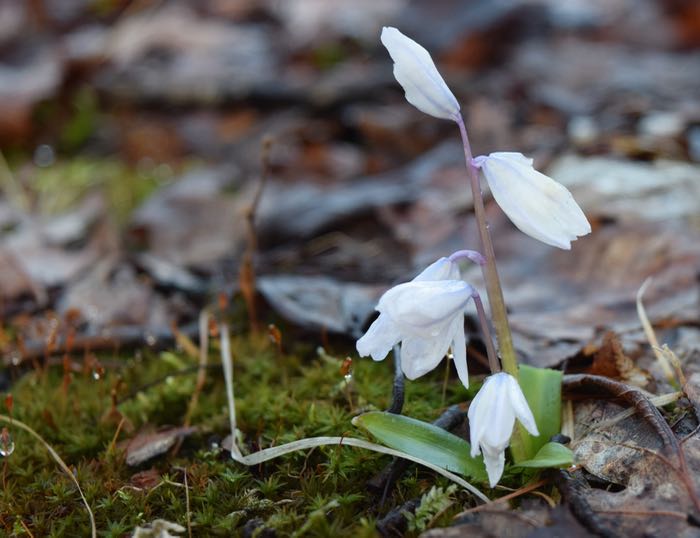 The chipmunks did miss a few of the blue and purple flowers, but I haven't seen them yet this year.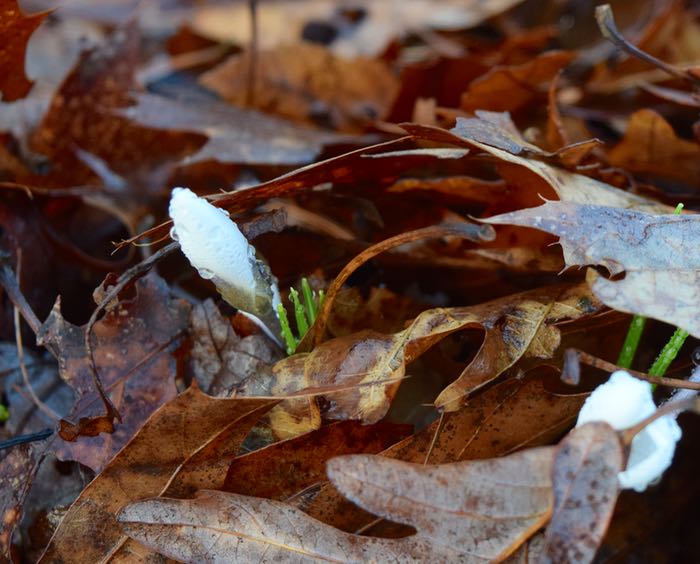 I'm flying out to Ohio today for ClickerExpo, an animal training conference. Tomorrow I'll get to take a behind the scenes look at the Cincinnati Zoo and learn how they train the cheetahs and elephants. Keep an eye on my Instagram page, where I'll be posting photos! (I'll also share on FaceBook.) And keep watching that page, because I have a feeling that when I'm back home next week, that one or two of those elusive purple flowers will have emerged and will be in bloom. I'll try to get a photo before they hide away again.