It's 22º F. This is the view from my office window: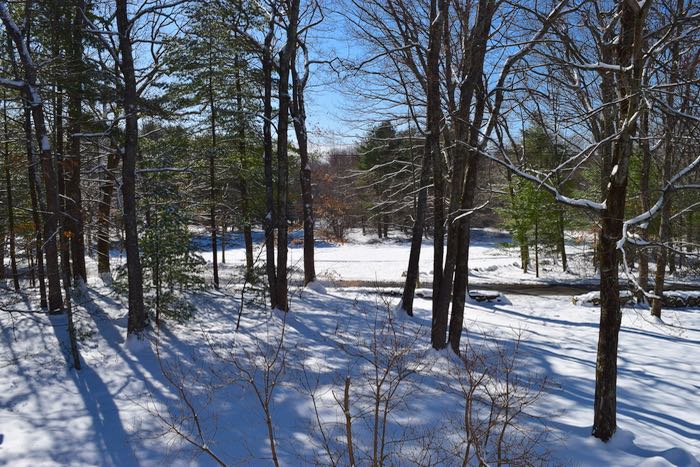 It's April 5, way too late for an April's Fools joke.
I'm home sick with a fever and a cough.
So, momentarily, while I'm upright, I thought I'd post a couple of photos from summer.
When the chickens get out on green grass-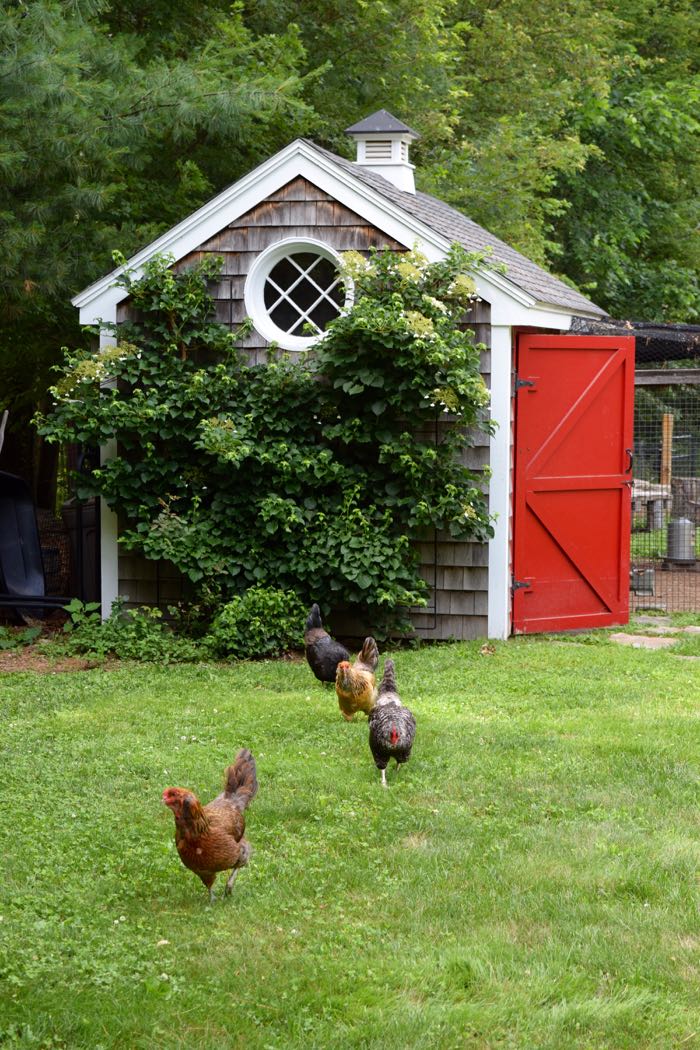 When flowers bloom-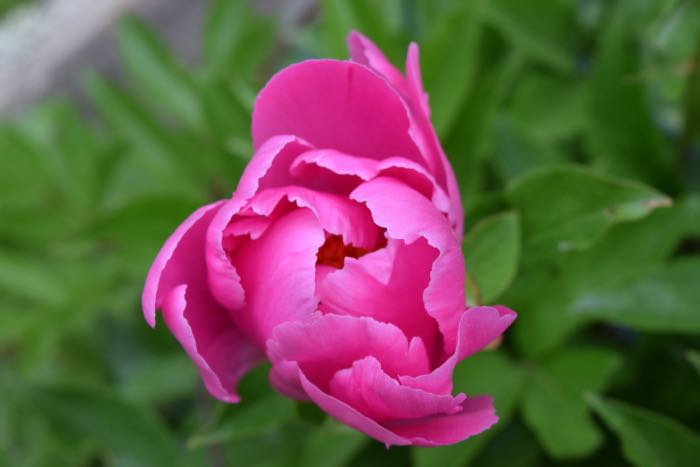 The goats get to gorge on meadow plants-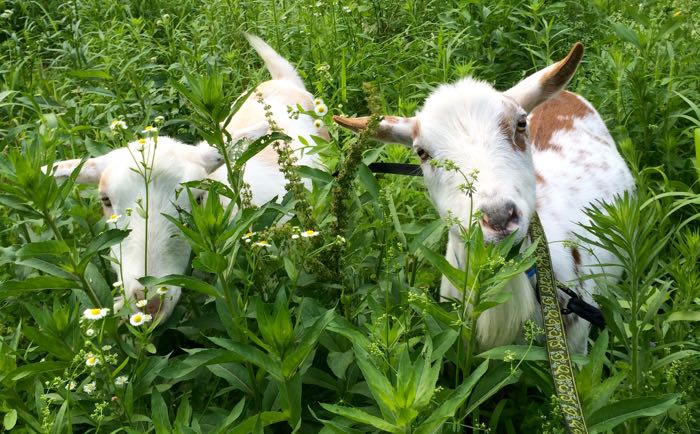 Tonk and I go out on trails (and I don't have to wear three layers of clothing plus a heavy coat!) –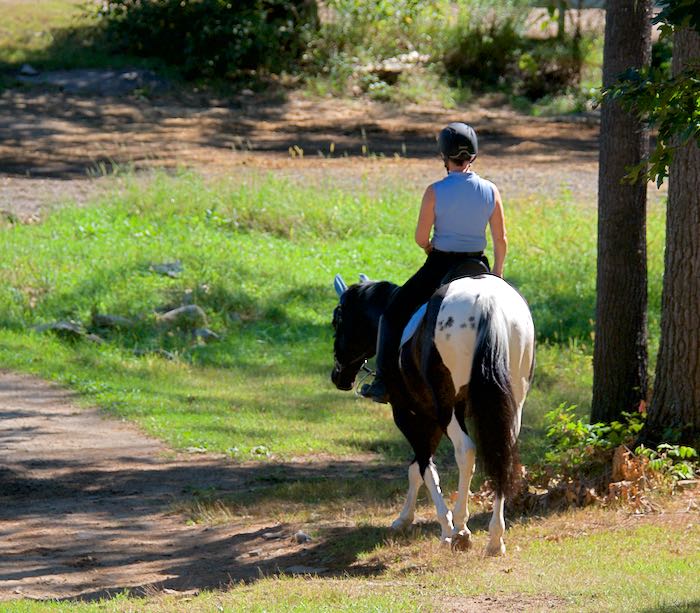 and Scooter gets to sleep in the sun.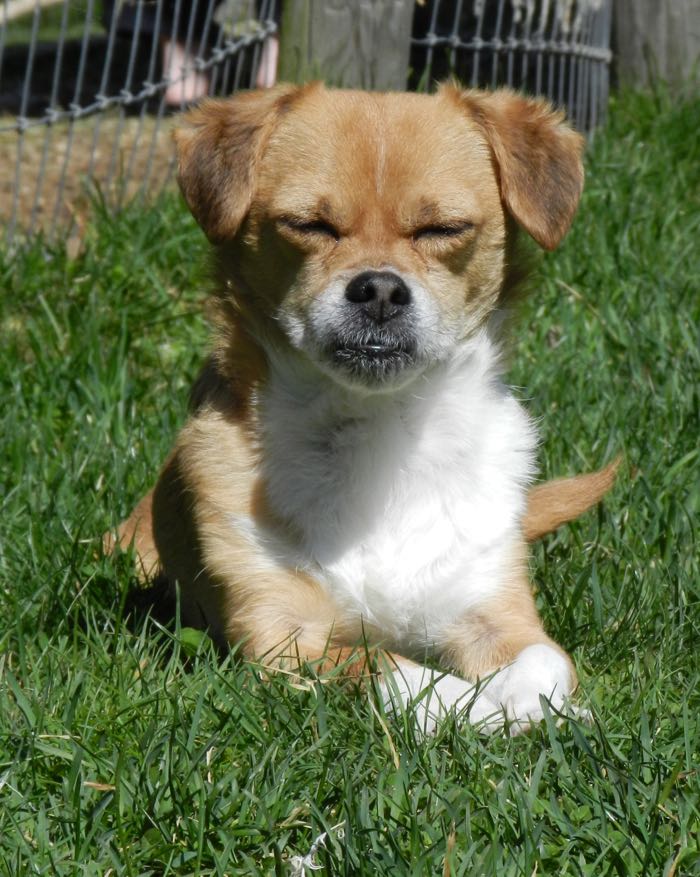 There, I feel better already.
None of us are listening to the rabbit tell us how much she likes snow.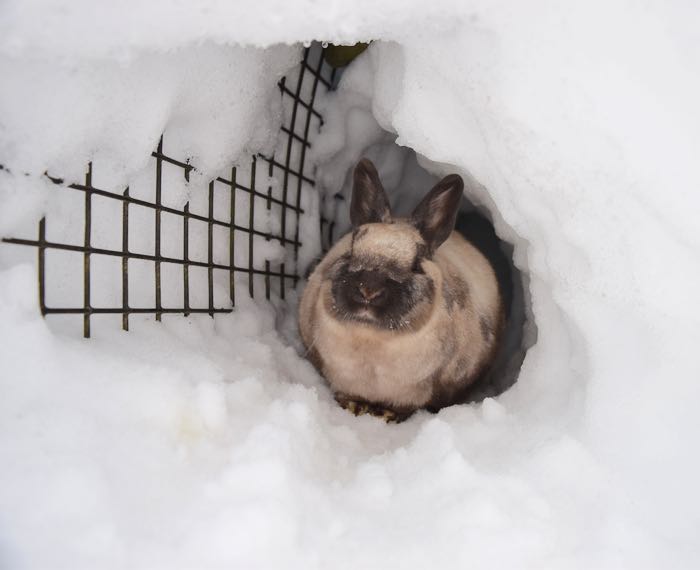 In fact, now that I've posted this, the dogs and I are going back to bed. Wake us up when spring is here.