Last week the temperature rose to almost 70º F. Eager gardeners raked and tidied. Some bought pots of pansies, unable to resist the flowers at the garden centers.  I wasn't one of them. This wasn't because I worried about freezing nights, no, it was simply that I had other things to do. I try to get the cool weather crops of lettuce, kale and peas in by April 1, but this year the seed packets are sitting on the bench in the mudroom, reminding me to get to work. It's a good thing that I ignored them. It's snowing.
Snow in April is so pretty on the lawn that's been greening up, and it outlines each branch of the beech trees almost making them look like they're in bloom.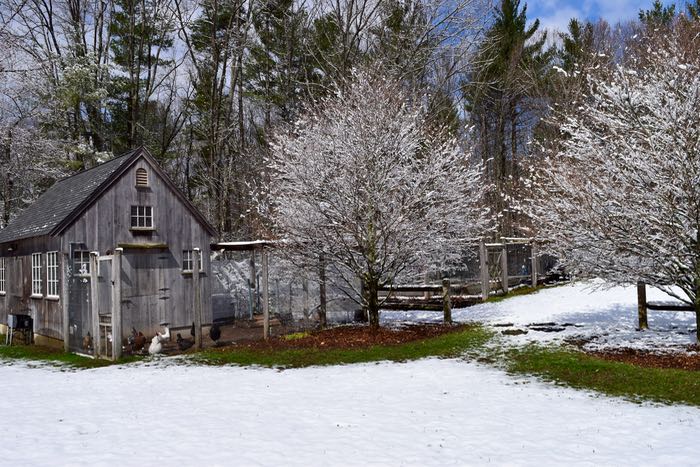 I'll plant those seeds in a couple of weeks.