It's a hazy late April morning.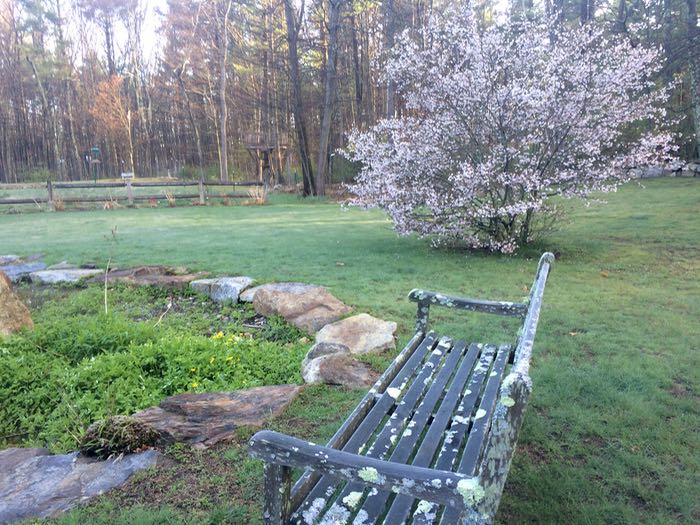 At first glance, you'd think that we're heading straight into summer. The cherry is in bloom.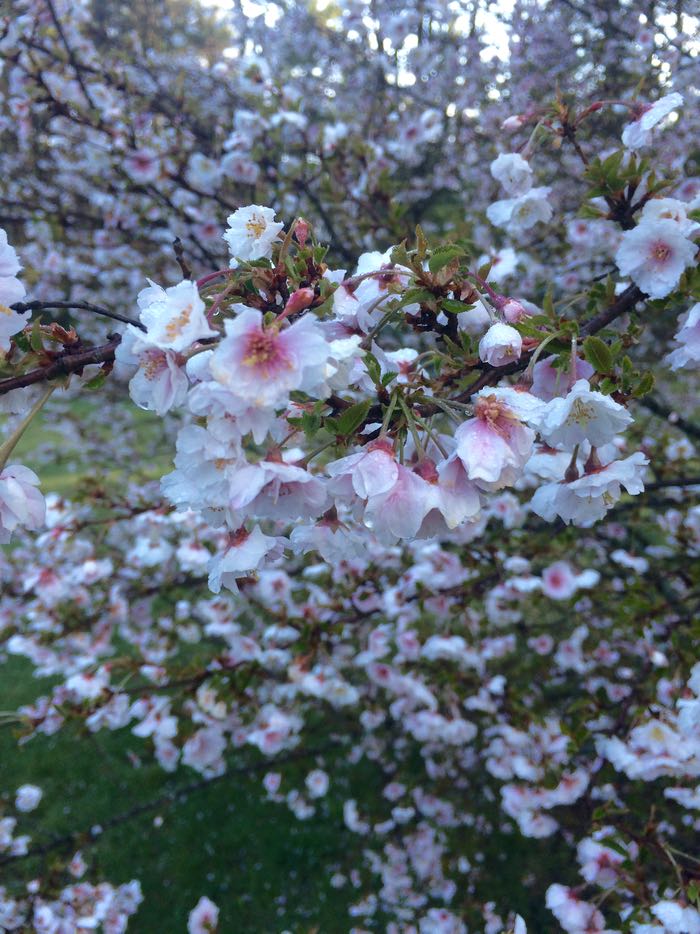 But there's frost on the grass.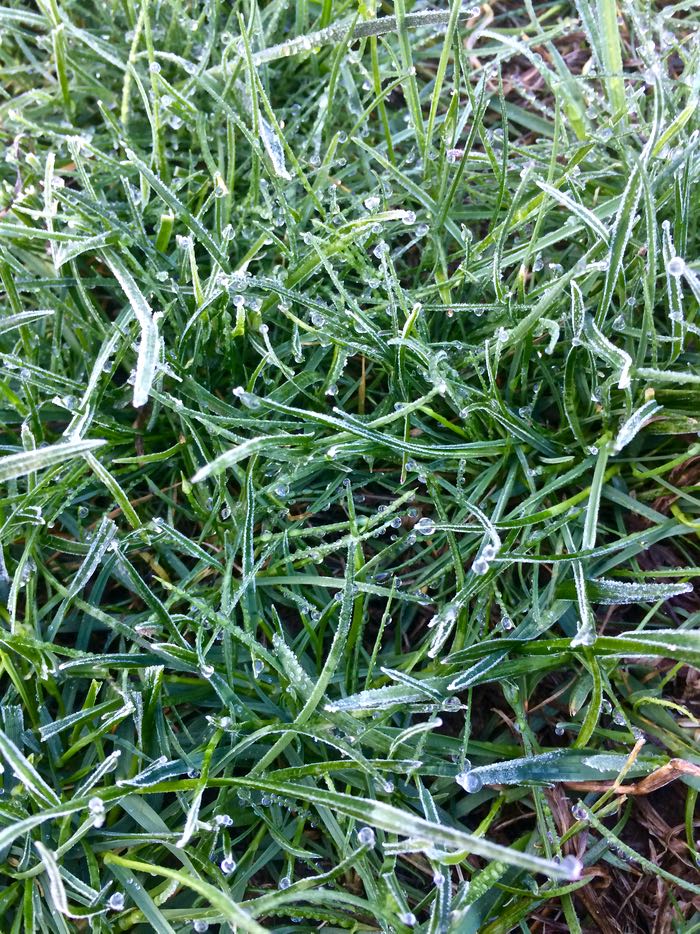 I've set the patio pots out, but haven't filled them yet. The child's wheelbarrow is decorative and at some point will have training flowers and herbs in it. But not now. Right now there's ice.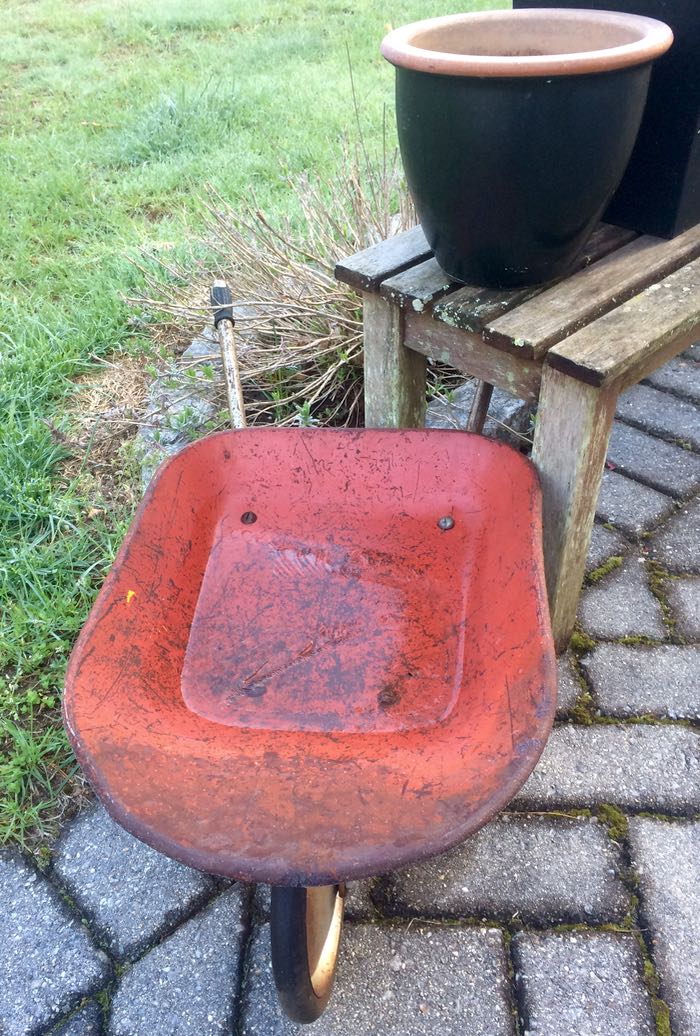 I've planted cool weather crops – kale and peas – and the carrots seeds will go in this week. But those warm weather veggies will have to wait another month.
Scooter says that the grass it damp and cold. This is a morning for doing his business quickly and getting back inside to his warm bed.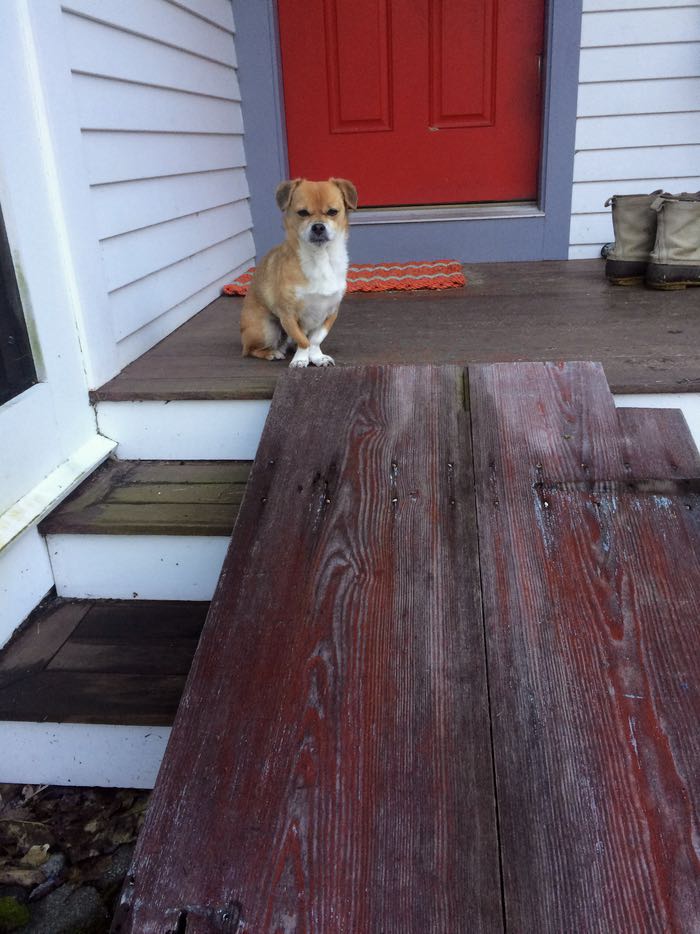 Personally, I think that these chilly late-spring days are ideal. There's sunshine and flowers, but it's too cold for gnats and mosquitos. And, I don't yet have all of those gardening chores making me feel guilty that I'm not doing them!