The hens had an outing. They dispersed to the old pumpkin patch, under the peach tree and across the lawn.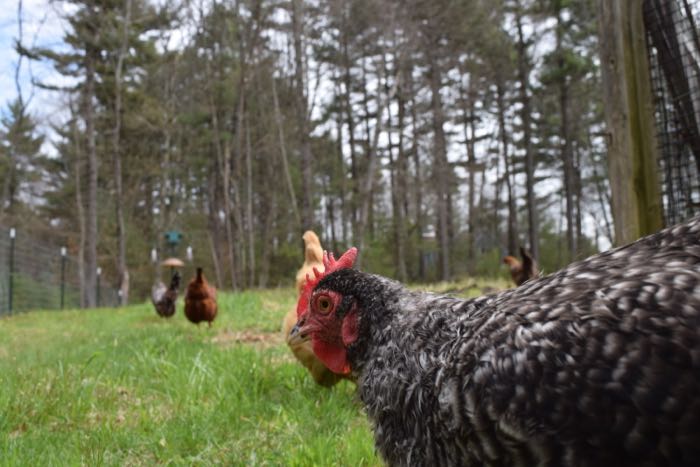 While they forage, I clean the barns and then garden. Once I finish my chores, I have to put the Girls back into their safe fenced pen. When I call, they all come running and gather around me.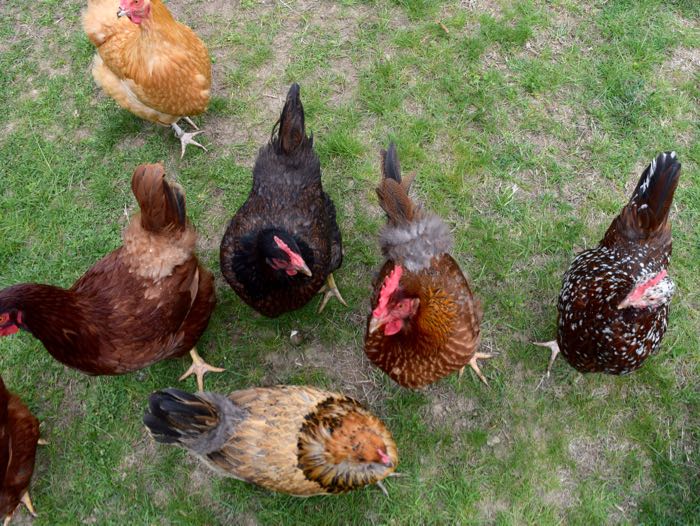 Well, maybe not everyone. I count 13 hens. One is missing. It is, of course, Agatha. She's in the overgrown raspberry patch, oblivious to where here flock-mates are. Agatha is not the most alert hen. (There she is in the exact center of this photo.)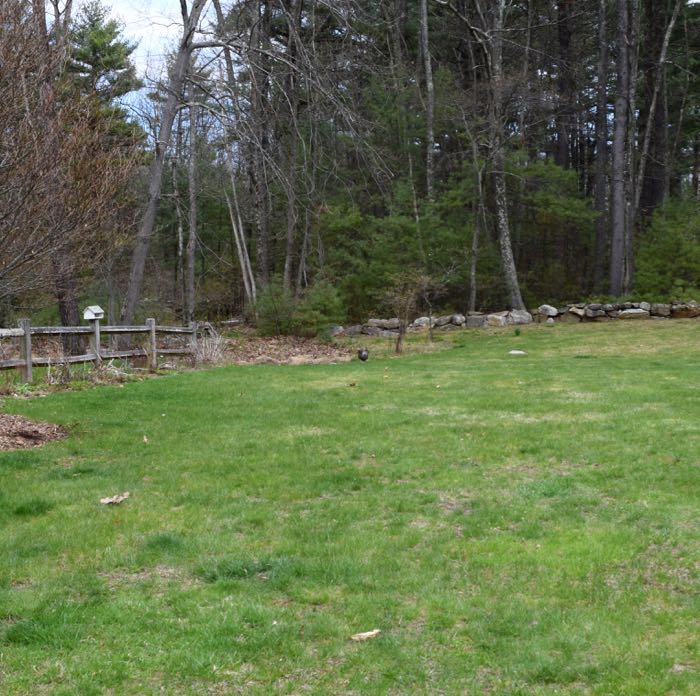 I yell and she looks up. Oh! she says, but doesn't exactly hurry.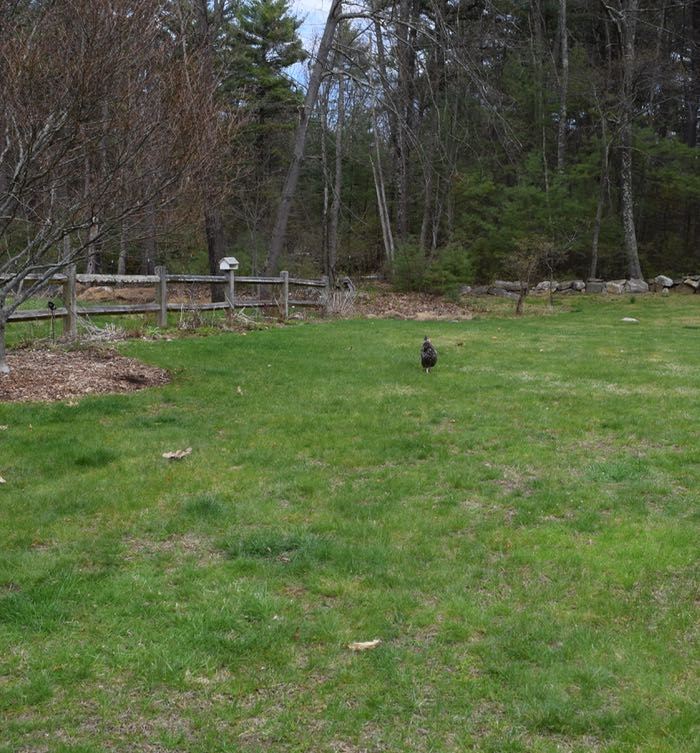 Agatha hears me shaking the canister of scratch corn and starts to trot. But then she gets distracted. It takes awhile. The other hens get impatient.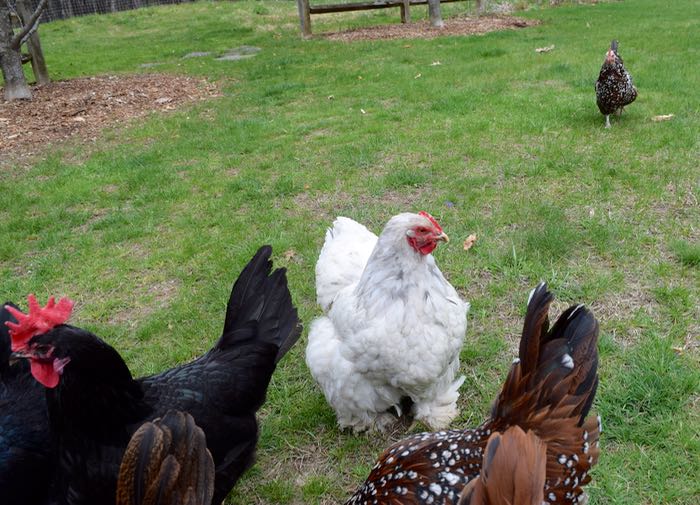 Finally, there are 14 hens in barn, including that one rather spacey Speckled Sussex.