Yesterday we collected four brown eggs from the Girls. That means that Twiggy didn't lay.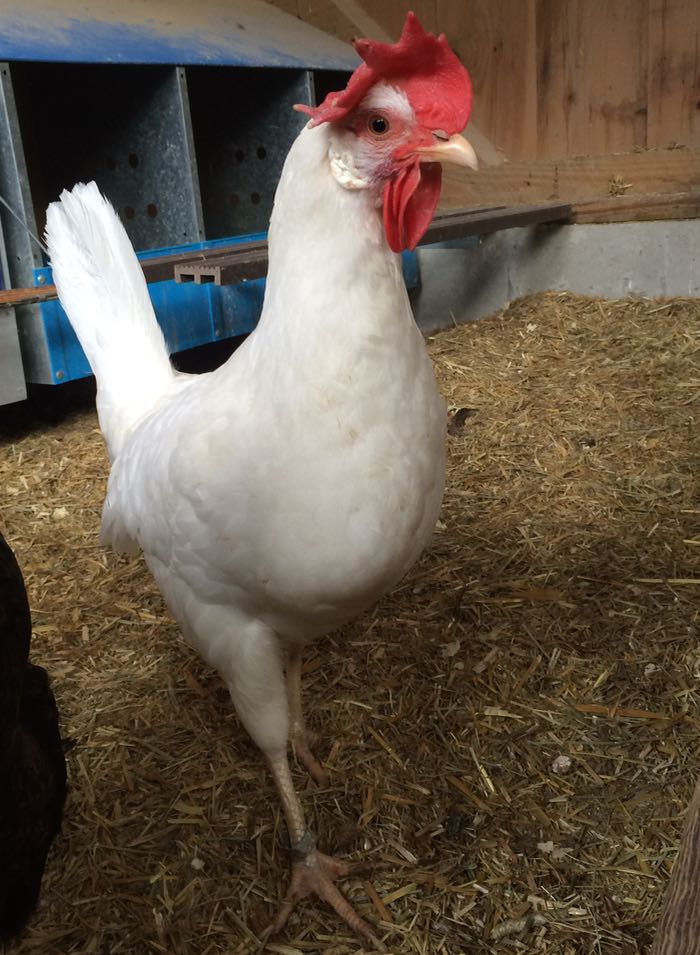 Her egg is large and white, so distinctive that it's easy to keep track of her production. For two years, Twiggy laid six eggs a week, but she's old for her breed and can't keep that rate up. Currently, Twiggy is laying about one egg a week, and that one I feed to the dogs. Sometimes it has blood spots, and it always has milky, detached chalazae. (Chalazae are those tough white strings that hold the yolk centered in place.) So far, the shells are thick enough to enable Twiggy to safely continue to lay her eggs. I'm hoping that she'll stop laying before the glitches in her system become calamitous for her.
Twice a week Beatrix lays her pretty dusky greenish-blue egg. Owly has yet to lay her blue egg. Misty provides us with two pearl white eggs weekly. Jasper lays a speckled egg once a week. I don't know which of the brown egg layers are more productive than the others. But I do know that someone is laying a thin-shelled egg that breaks as it reaches the nesting box floor.
It's beginning days of the laying season with an old flock. Time will tell how this will all settle out. For now, everyone looks fine. The lawn is frozen but free of snow and they've had some good foraging outings. This coming week the temperature is supposed to rise to almost 70! They'll undoubtably find special places to dust bathe throughout the garden. I might not have a full egg basket, but the hens are happy.