The Beast and her minions live year-round in the small pond in the backyard. There's a pump that circulates water. Even in the depths of winter when the surface is frozen, there's aerated and clean flowing water for the fish. When it gets cold Koi go into a state of suspended animation. They barely move. The Beast is twelve years old. She's a savvy fish, and knows that when she slows down, she needs to stay safely in the cave under the big rock. A sure sign that spring has arrived is when she moves out of the shadows.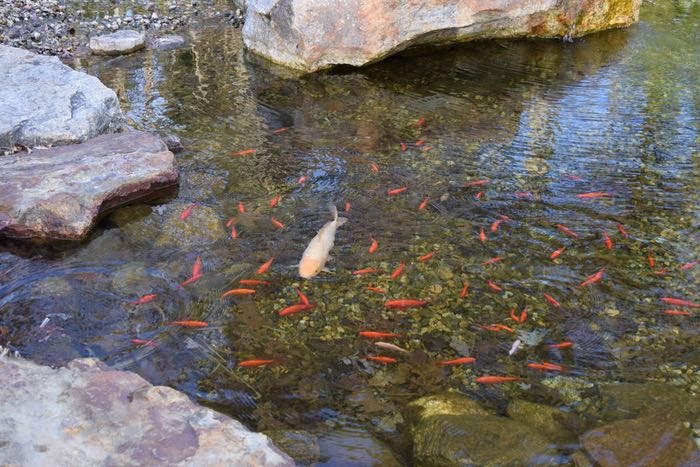 When the water is frigid, koi can't, and shouldn't, eat. So, even when the fish reappear, we don't feed them until we make sure that the pond is the right temperature.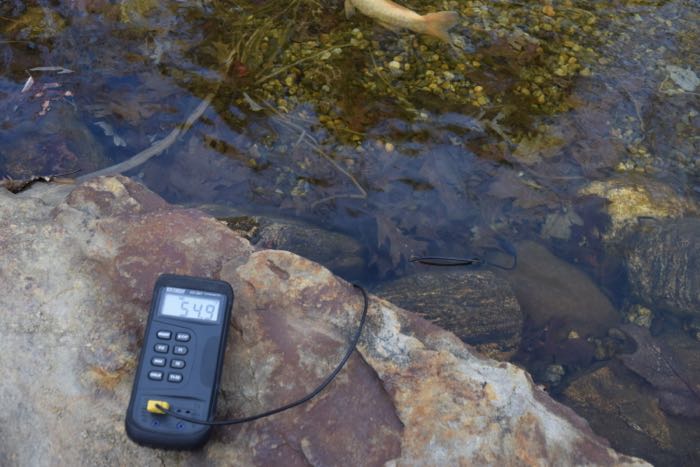 The other day it got above 50º F. It's still chilly, so we feed a cool weather ration.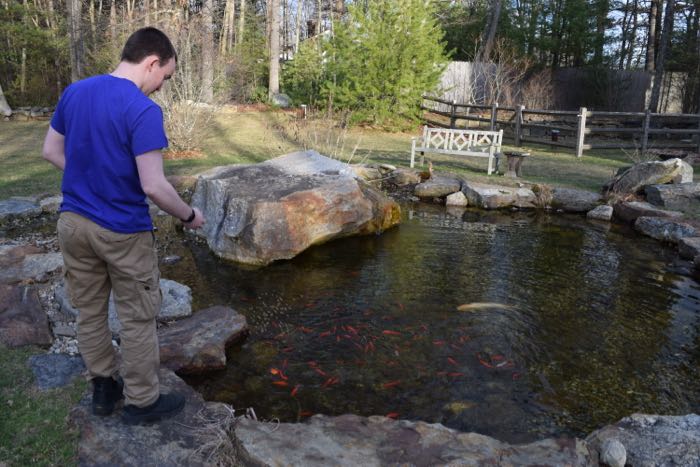 I'd be hungry, too, if I hadn't eaten for months!