Phoebe does not miss living with the hens. Not one whit.
She keeps her barn very tidy. She uses the corner litter box. She carefully eats up her rabbit pellets – none drop on the floor. When Phoebe comes in at night (to stay safe from predators we latch her door behind her) she gets something special, like half an apple, or carrot, or piece of raw butternut squash. She expects these things as her due. Try giving her something she doesn't like, such as a dried apricot, and you will see what an outraged bunny expression is!
Mostly, I think, Phoebe relishes the peace and quiet of her own spacious and clean abode. Rabbits like to nap. Sometimes she sleeps in a nesting box, sometimes in the corner. Sometimes she sleeps in her hay pile.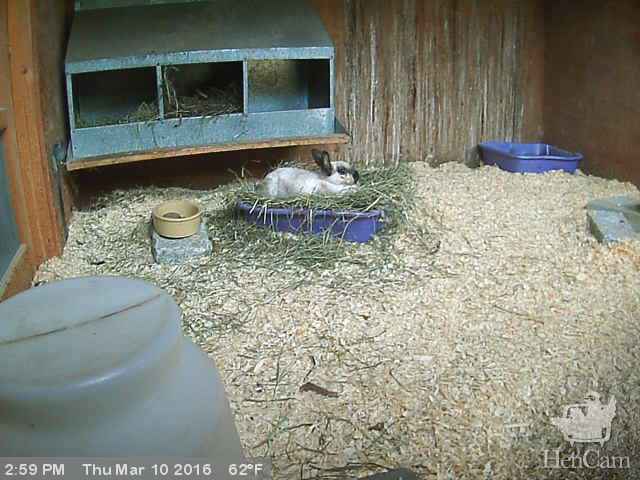 We won't be getting chicks this year. Phoebe has claimed this coop as her own.