This winter has been the exact opposite of our the snowbound freezer that we survived last year. Yesterday the temperature reached up to 60º F. Tonight the thermometer will plummet to a more seasonal 12º. If the temp can't tell me where we are in the season, the animals can.
Yesterday, neither Tonka nor I could bear to do our exercises in the indoor ring. Instead we walked about outside. The ground was visible. There were only patches of slush and ice. I unzipped my jacket. He stretched out and relaxed.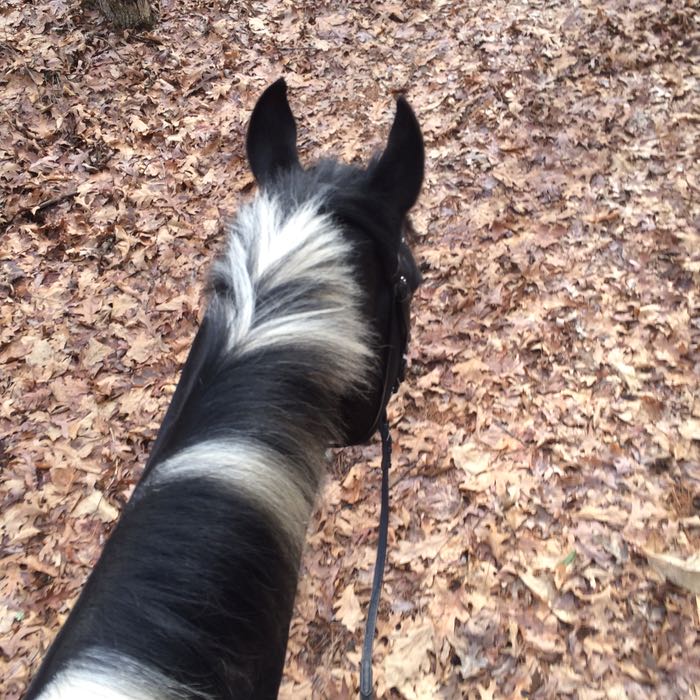 Bare ground, though, is not a predictor of spring. It's typical to get a thaw. Heavy snows can still follow. But, I do trust the sign of flying fur. Tonka is shedding, as are the goats. For winter, the Boys grow a long outer coat and a soft, dense under-lining. When it sheds, it sticks to everything. Today I'm going out to buy lint rollers, (in a six-pack !) which this time of year I keep in my truck and at the back door.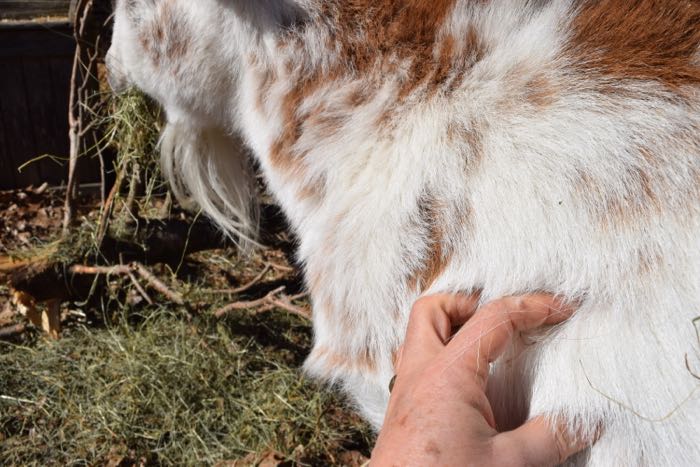 The best sign of spring though, is this. The Beast. Alive and well. During the winter she has been in a state of suspended animation in the safety of her cave. This week she made a showing. Spring is definitely around the corner.