All chickens have lice living under their feathers, crawling on their skin. You usually don't see them, not with those fluffy bottoms. The hens show no signs of distress.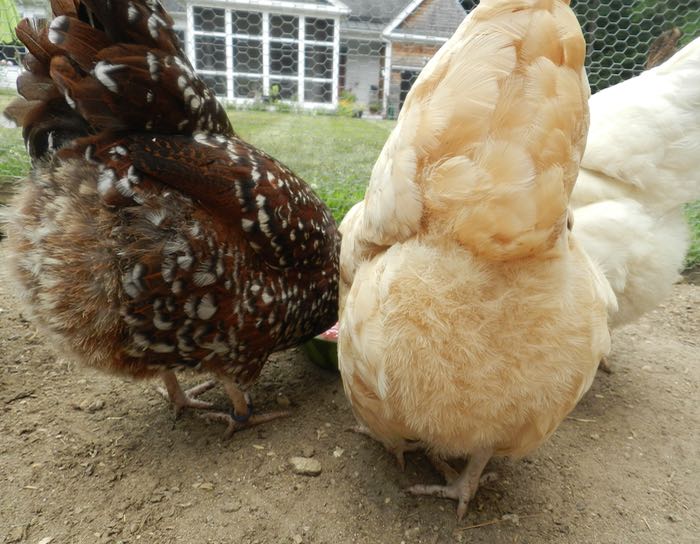 Despite the yuck factor for us humans, this is no big deal. I've written about lice here if you want to see photos and learn more.
The hens  keep these soft-bodied, detritus-eating external parasites at bay by dust bathing. In the winter, the ground is frozen solid, or thawed and muddy, or covered by snow, which give the lice population the opportunity to explode and cause discomfort and lack of vitality. So, provide your hens with a dust bath inside of the coop. I used to use a kitty litter box, but the Girls kicked the sand out. Now I use a tub and fill it a third-full with all-purpose sand and a cup of diatomaceous earth.
It's good if you can set it in a sunny spot.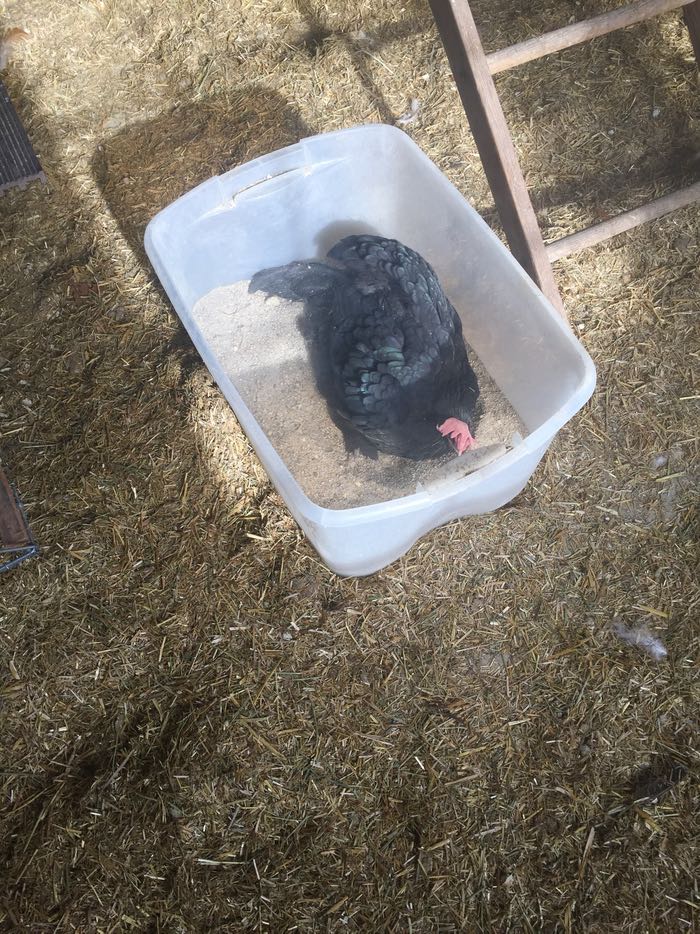 If possible, have a tub large enough that there can be communal bathing.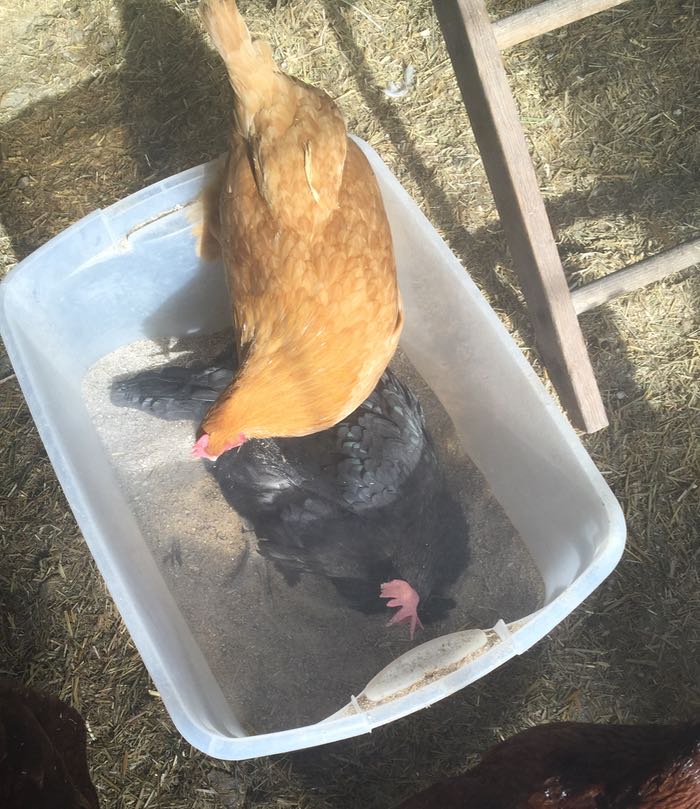 Let the sand fly!