There's been a break in the bitter cold weather. That's not always a good thing. This warm front came with snow and then rain and fog. It does this to trees.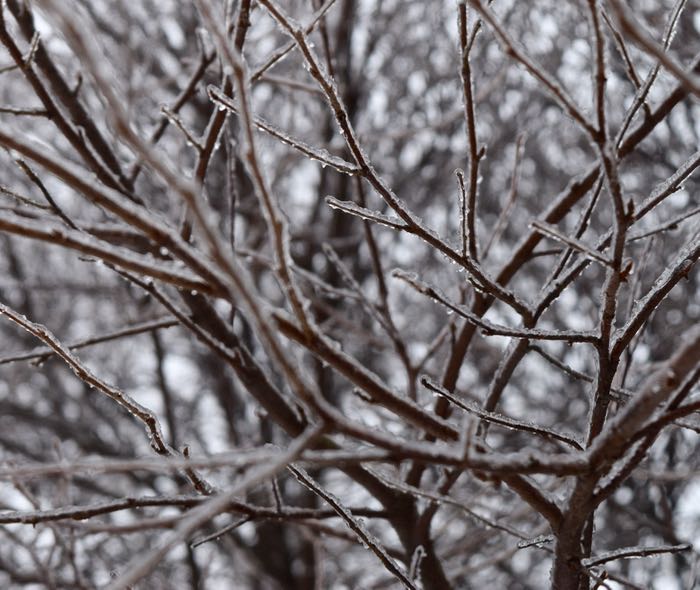 Each branch is outlined with ice.
Branches are encrusted with granular snow, which weights them down.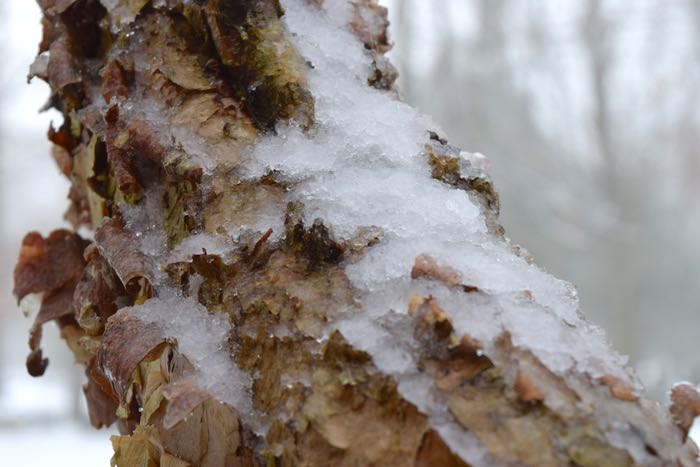 Spring buds are encased in frozen water.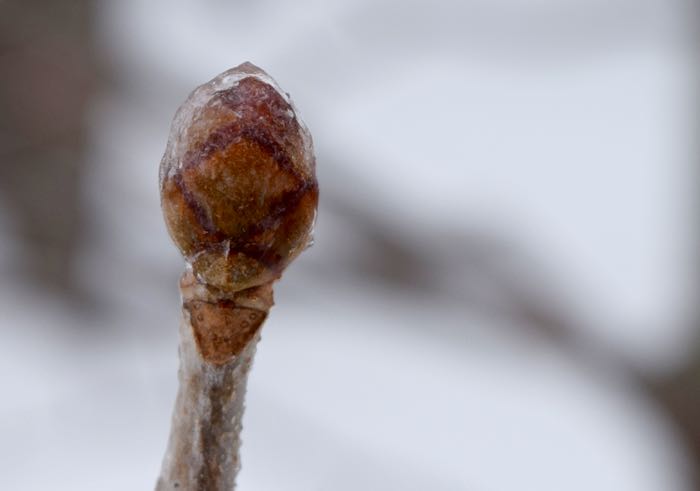 It's beautiful but dangerous.
I'm headed out to upstate New York today. The roads are currently too slippery to drive on, but the temperatures continue to rise. It should be safe in a couple of hours. Later this week I fly down to Dallas for a training conference. I'm looking forward to talking behavior science with people who work with other species, but I confess to being most excited about getting off of the plane in 80º sunshine. Unfortunately, the weather report for that part of Texas is for rain over the weekend. Oh well, at least it won't be frozen!
Have a great week, everyone. I'll be back at my computer next Tuesday.