I begin the New Year tallying up the past year's egg production. I keep this chart posted in my kitchen: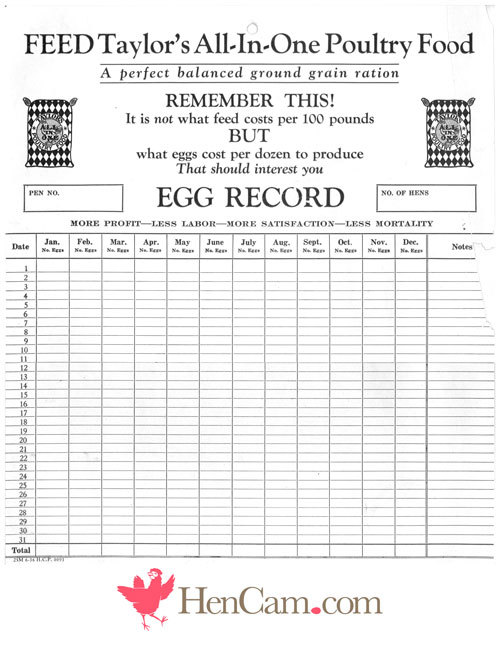 Here's a link to a PDF so that you can keep track of your flock's egg count. Feel free to share.
I started 2015 with 16 hens and ended with 14. Nancy Drew and Opal both died, likely from liver disease. This number of hens was enough to keep my family in eggs through most of the year, and even to provide a few dozen to friends. But, by "real farmer" standards, these hens are old – some are in their fourth year – and in the winter I had to resort to purchasing eggs.
The Girls laid 1826 eggs, about 600 less than in 2014. That averages to only 130 eggs per hen. Modern commercial hens can lay upwards of 300 per year, and even productive backyard birds lay over 200 per year in their prime. Of course, "real farmers" don't keep chickens of these breeds, either. That cochin? I think I collected 25 eggs from Pearl all year.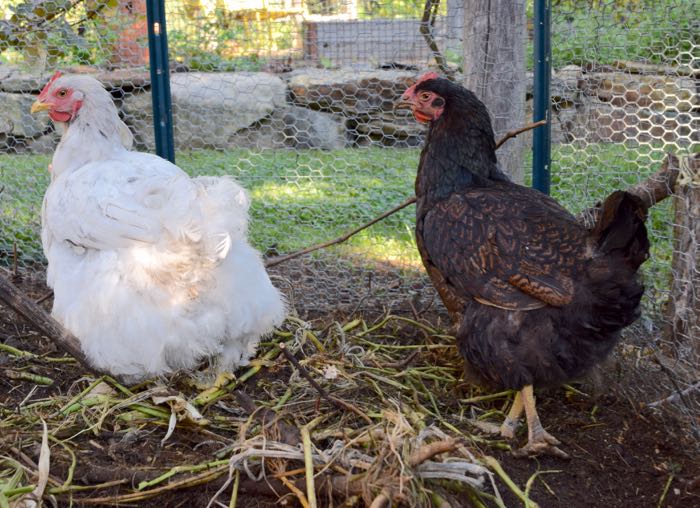 When I do sell excess eggs, I charge $4.00 a dozen. If I'd sold all of the eggs, I'd have made just over $600. Enough to keep them in chicken feed and bedding. Barely. Luckily for my hens, I'm not trying to make money or to be 100% sustainable. Some might avoid keeping records to avoid the truth, but I like seeing the patterns that the tallies reveal. Over the years, I've learned that the peak egg month is May (this year that month brought 310 eggs.) The tally also has taught me to look forward to February, which is a bleak month weather-wise, but the Girls let me know that spring is on the way. February is when the molting hens gear back up to lay. In 2015 they went from laying 57 eggs in January to 114 in February.
Lastly, the record chart made me appreciate this chicken: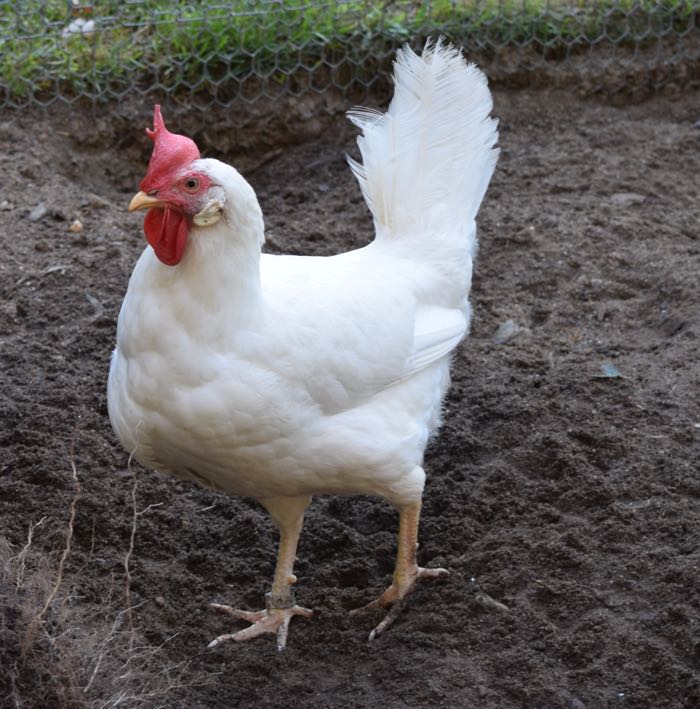 Twiggy was the only hen to lay in the last two months of 2015. She took a 13-day rest at the end of November, but still cranked out 26 eggs over those two months. Each of those eggs were greatly appreciated by me at breakfast.
Here's to a healthy and egg-filled New Year!