The Beast, my old koi, lives year round in a large water feature with her minions (goldfish and goldfish/koi crosses.) The pond has a pump designed to circulate water in all seasons. Even when the surface freezes, below the ice there's fresh, oxygenated water for the fish. However, as we head into winter, there are adjustments to make. Koi shouldn't eat when the water gets too cold because their metabolism slows down and they can't digest food. If their stomachs are full of food when it's cold in the pond, they'll burst from the activity of microbes in their guts. So, when we see frost on the ground, we start to monitor the temperature of the water. When it gets below 50°F we switch to a fall feed. When it gets below 39°F we stop feeding altogether.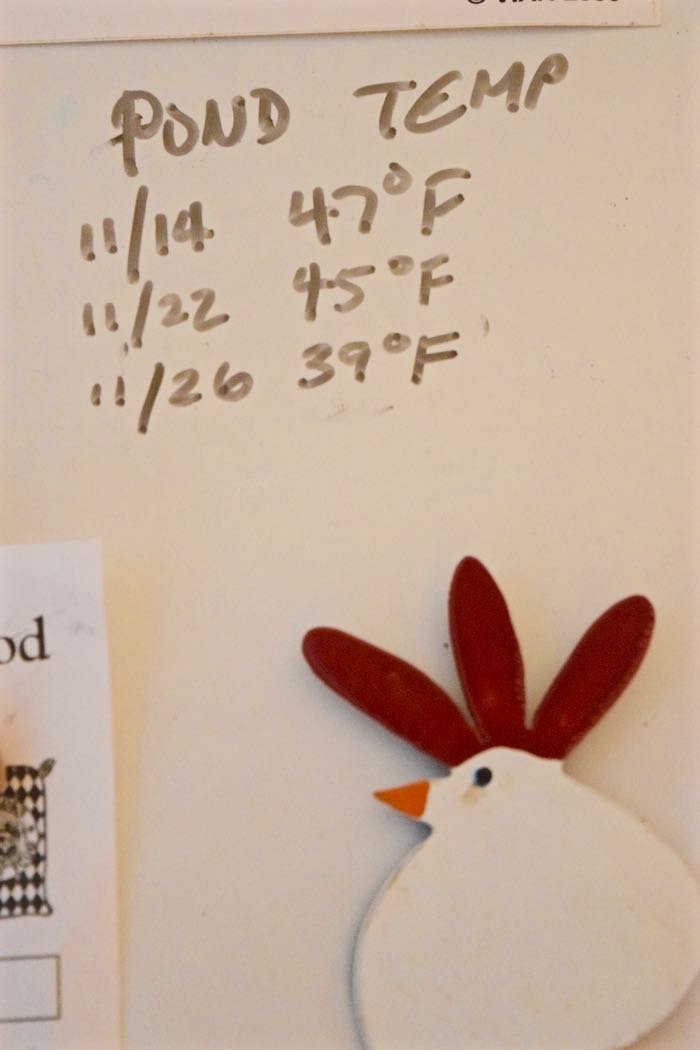 The Beast continues to swim around the pond, but we're no longer tossing her fish food.
However, others continue to want to eat in the pond. This time of year we see transient migratory Great Blue Herons.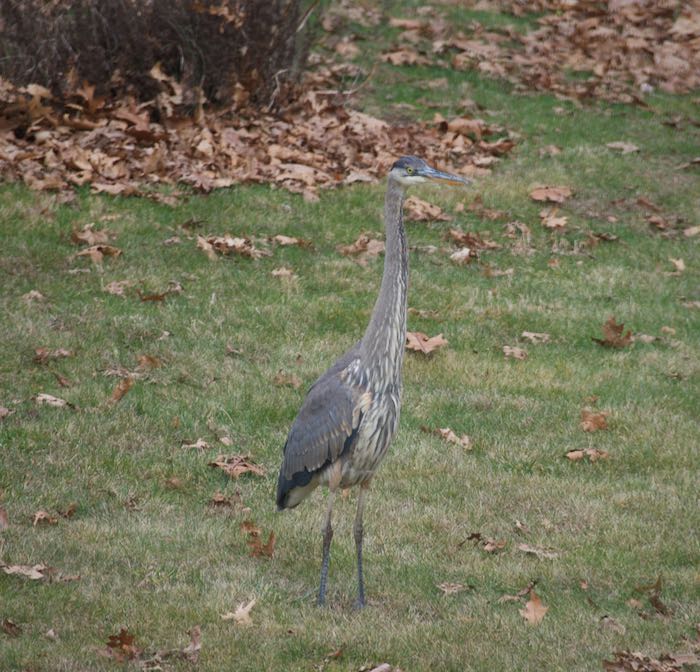 This one got in as deep as it could.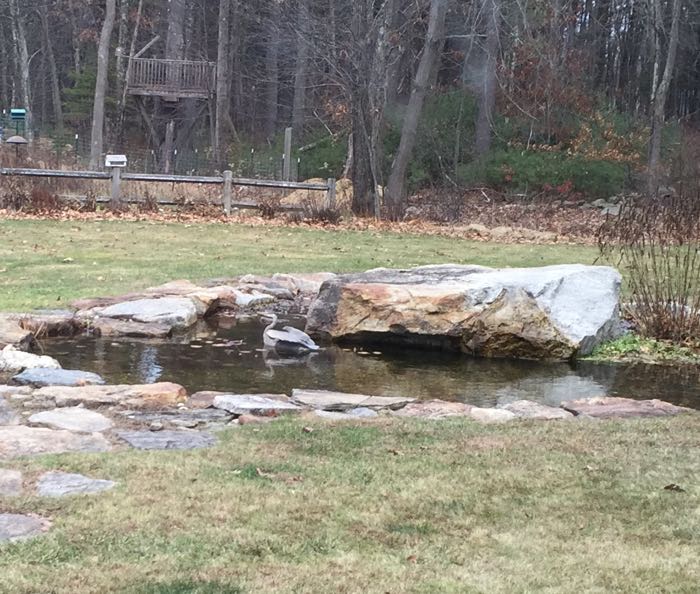 The Beast knows what to do. Do you see her peering out from her cave? She's survived for the last dozen years. Savvy fish.