I made lemon pie. I squeezed out the juice with this tool (if you use citrus in cooking, it's a must-have.) I was left with a bowl full of rinds. The chickens don't like them. Citrus peels don't compost easily – after six months they're still visible, lumpy in the bin. But I have two boys who can't get enough of them.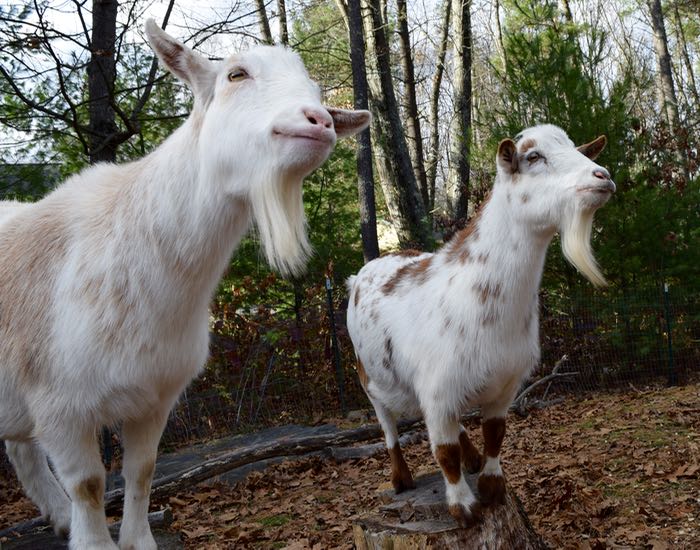 Pip is the goat that eats things he shouldn't (let's hope he never tries rhododendrons again!) so just because he's enthusiastic about them, doesn't mean it's a good idea for him to help clean up the peels.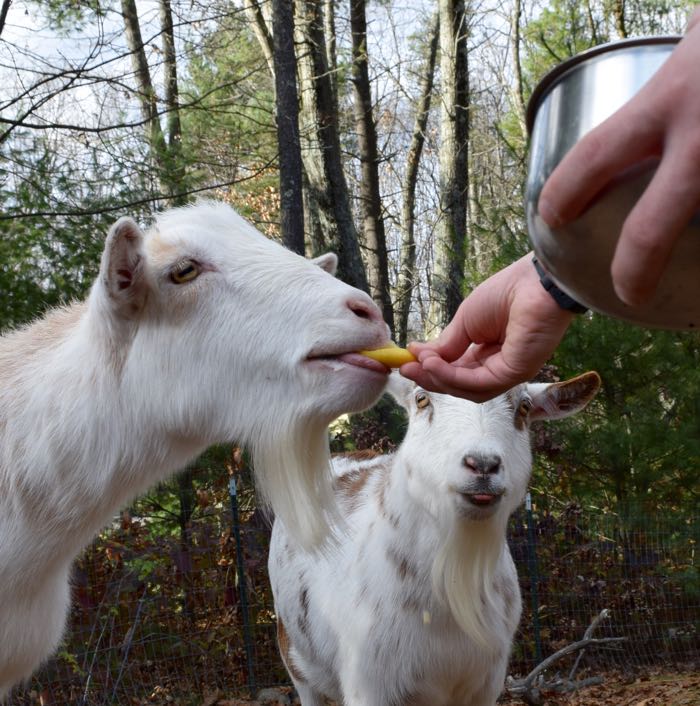 Caper is the cautious, smart goat. He doesn't eats what he shouldn't. He loves lemon peels, too.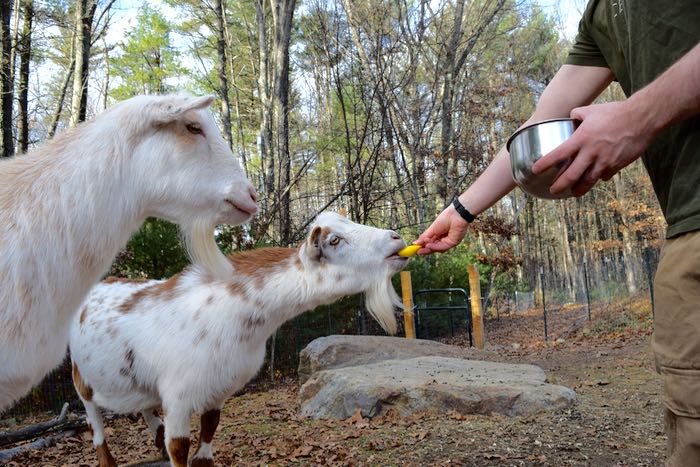 I would never have thought of giving the goats citrus, but a friend who's an experienced dairy goat keeper told me that it's a treat that they wag their tails for. She was right.
More please!