Last week I had a bit of a Martha Stewart Moment. I typically don't go in for the sort of extravagant creations that this decorating maven is known for. But, awhile back, in a style magazine I saw an idea that I liked – using gourds for vases filled with flowers, I used that inspired idea and changed it up a bit. I bought three buttercup squashes, three small pots of fresh herbs, and some delicate cut flowers. I lopped the tops off of the squash, removed the mushy seeds and strings and scraped them out just enough so that the pots of herbs fit in the centers without tipping. I lined them with tin foil, which held water long enough so that I could add the flowers, which would then stay fresh for the Pie Party.
It took more work that I anticipated, but I loved the result.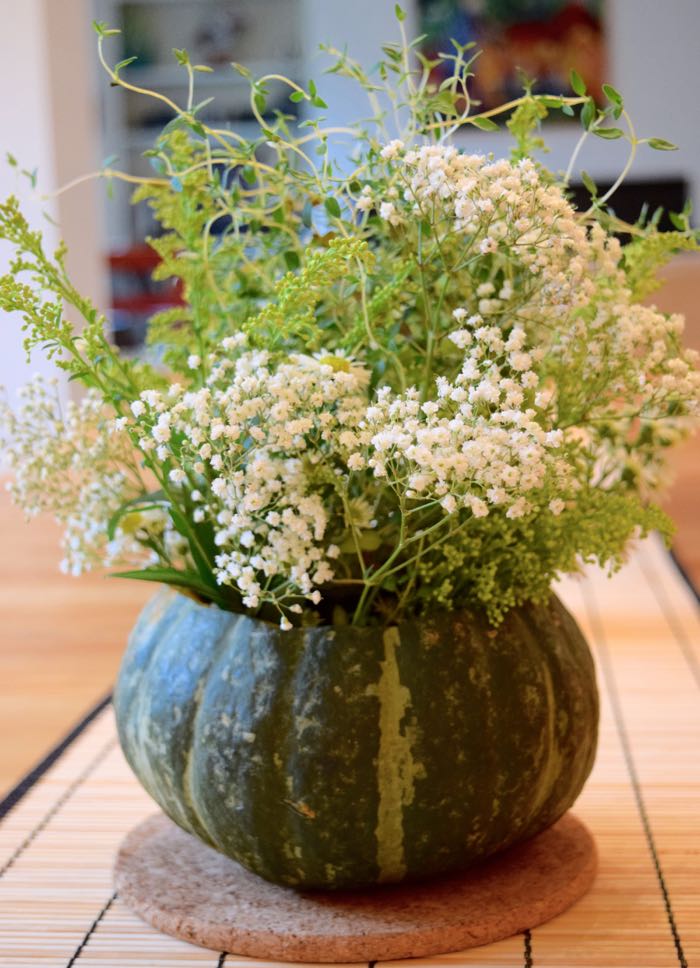 If I do say so myself, I think they're the prettiest Thanksgiving centerpieces I've ever made.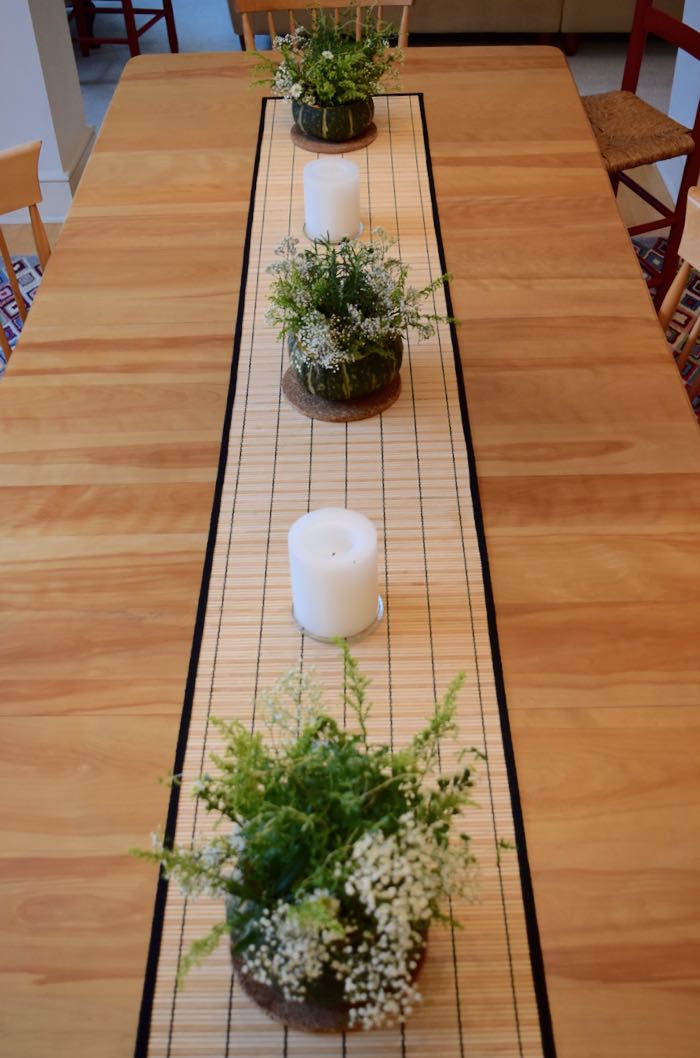 I selected squash, not gourds, because I was thinking about what would happen to them after the party. I knew who'd appreciate them after the flowers wilted. Happy Belated Thanksgiving, Ladies!