I've collected hundreds of vintage photographs of people and their animals, and this image of a child pulling a wagon with his rooster and hens through the snow is one of my absolute favorites.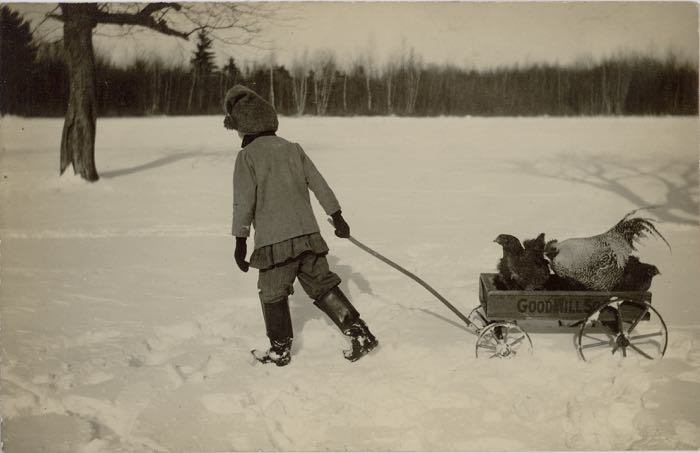 The clothing is hand-me-down. The coat is too small and the boots are too big. But that boy and his rooster are set for adventure!
Are you looking for a holiday card that expresses your joy during this season and your love of chickens? (After all, joy and chickens go hand-in-hand!) I've turned this image into a card. It's available to purchase here.
Also, a gentle reminder – if you start your on-line shopping via the Amazon link on my HenCam homepage, I get a small % of the sales, and it costs you nothing extra. Doing this keeps the HenCam going. Thanks!