Finally! Twiggy, the White Leghorn, has stopped laying.
Twiggy is as active as ever.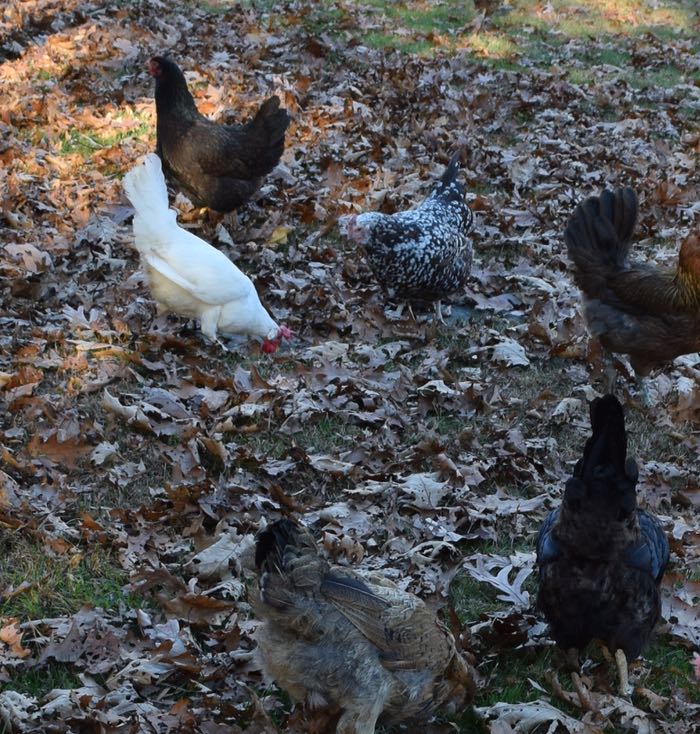 And just as voracious.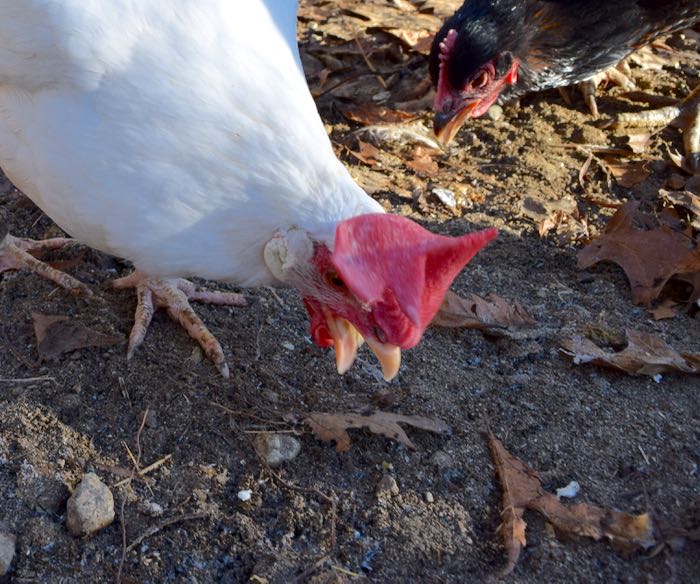 I don't see signs of a molt – no white feathers. No pin feathers coming in. I guess this is as much a break as she takes. We'll see how long it lasts. I don't expect to see one of her white eggs until February, but you never know with this hen.
Scooter shows no such hesitation at reducing his activity level. When he goes out in the morning, he tip-toes over the frosted leaves. Scooter has already enacted his winter plan.