As you know, the goats pride themselves on being useful.This time of year, they are a great help with the fall yard chores.
The grass needs one last cutting, and leaves have to be raked (or eaten) up. The goats are on it. The chickens also help by making sure that grubs don't overwinter in the lawn. Such a hard-working crew!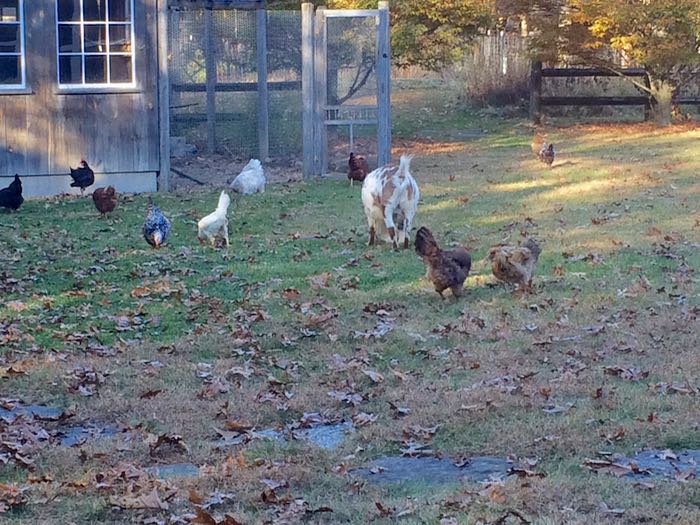 We've had several hard frosts, which have wilted the mums. Pip tidies up the planters.
The raspberry canes need to be cut back. The goats make the job easier for me by removing the leaves first.
The goats even do jobs that I didn't think of. Both boys were adamant that before the first snowfall that parsley should be eaten back to the root base. They were so enthusiastic about this task that they convinced me that they were right. Caper says that his miraculously expanding belly is up to the challenge.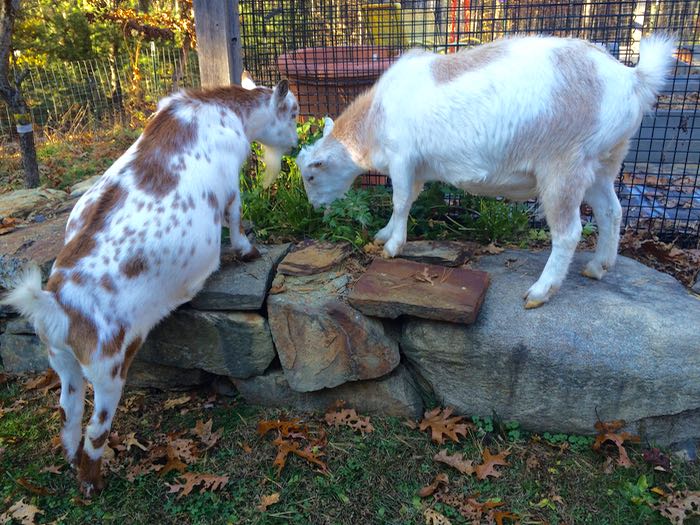 Thanks for easing the workload and leavening the mood, boys!