Fourteen hens. Most are in the midst of the molt. Some look fully-feathered but continue to be on a rejuvenating break.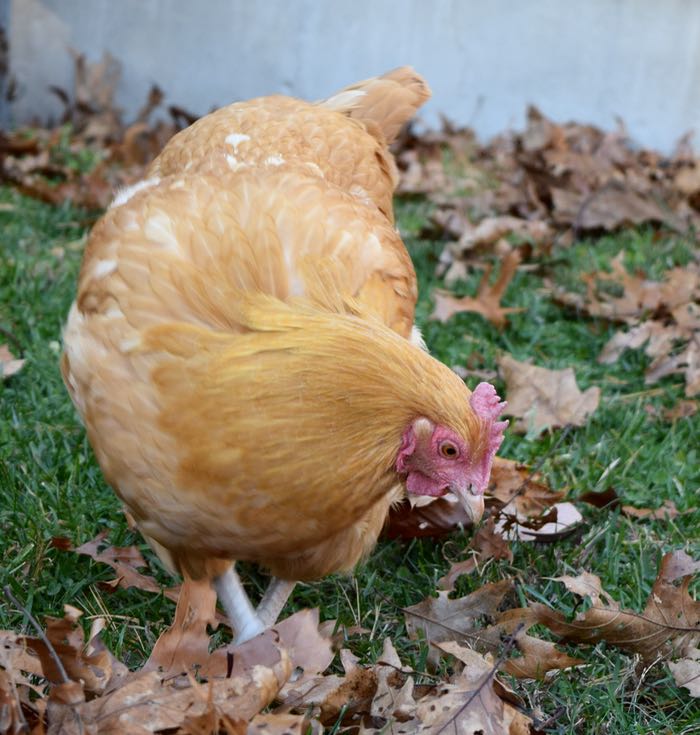 One hen continues to produce an egg, almost daily.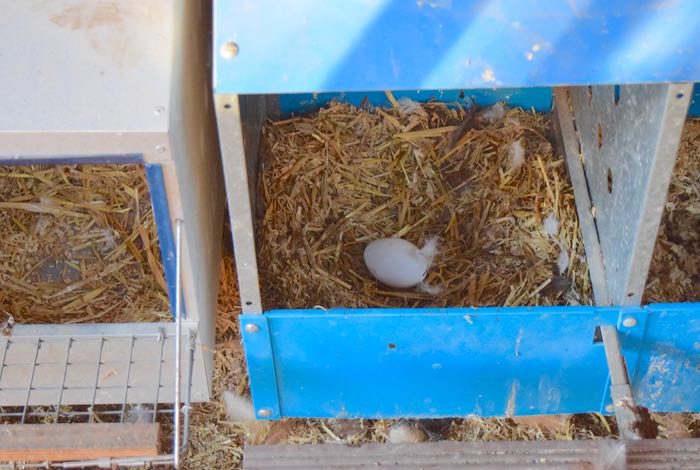 Twiggy. She's yet to molt. He schedule hasn't changed. She lays her egg without difficulty. She has her normal, ravenous, appetite. She's healthy – I know this because, after that situation in which the Ladies shunned and pecked at her, now she's back to being an accepted member of the flock No aggression. No bloodshed. Not even when she's on the lawn and puts herself amidst the Ladies.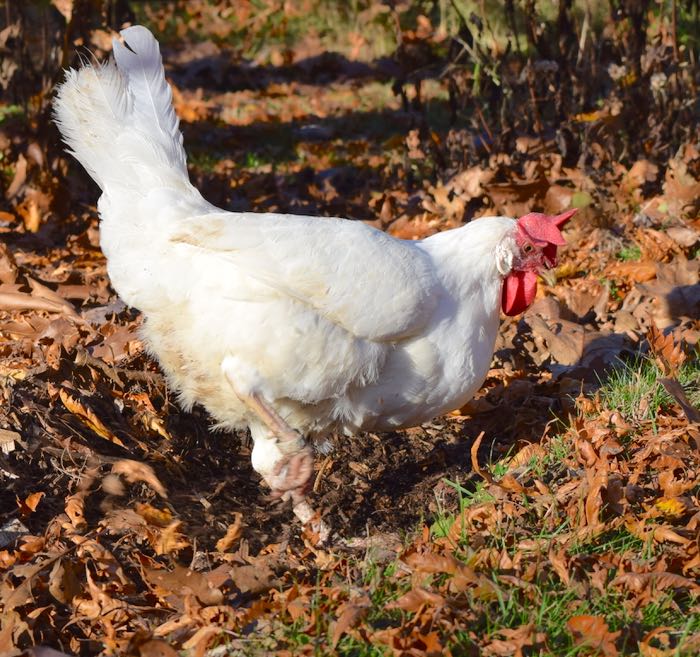 However, while the White Leghorn was once a sharp dresser in a sleek white coat of feathers, she is now clothed in raggedy feathers.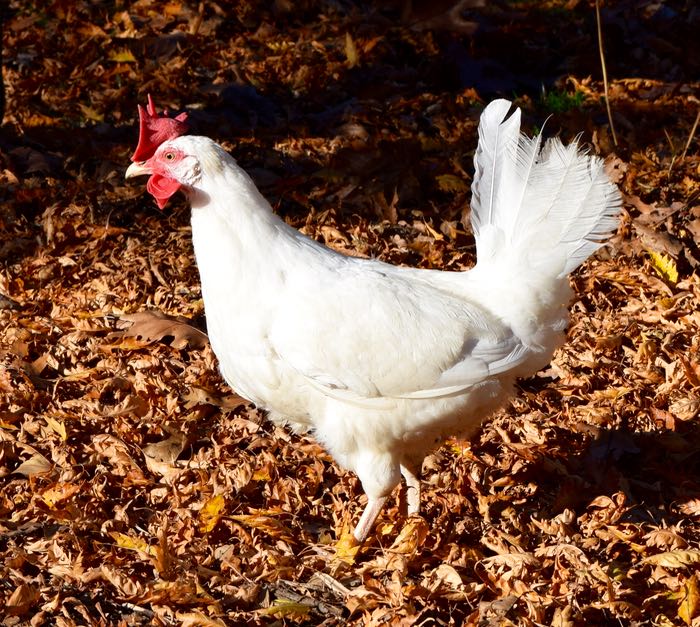 Twiggy seems unconcerned about her attire, so I will be, too. Besides, I'm grateful for that one good egg a day.