Humans are word focused. Unless someone says look! we often don't. One of the joys of riding is to tap into the world through my horse's senses. I can feel when Tonka takes in a deep breath to smell the air. I see his ears swivel. I feel his body orient to something – something that I can't smell or see or hear, but that he can. I look with him, and sometimes it comes into focus for me.
Tonka and I went for an explore along a river at a state forest.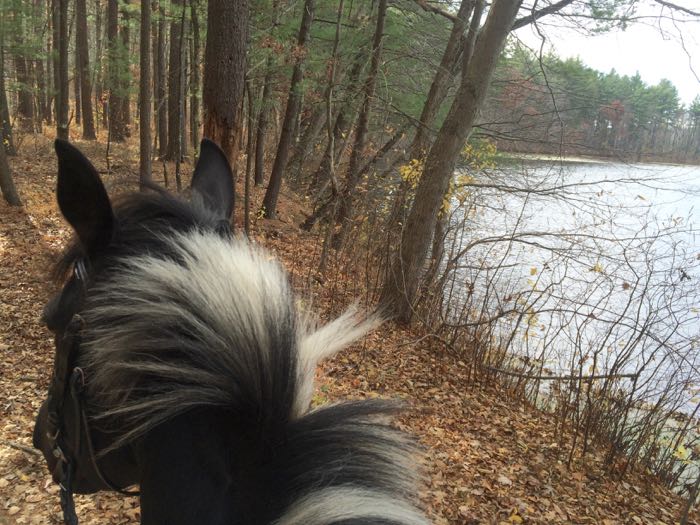 Tonka's ears flicked first, then his neck turned.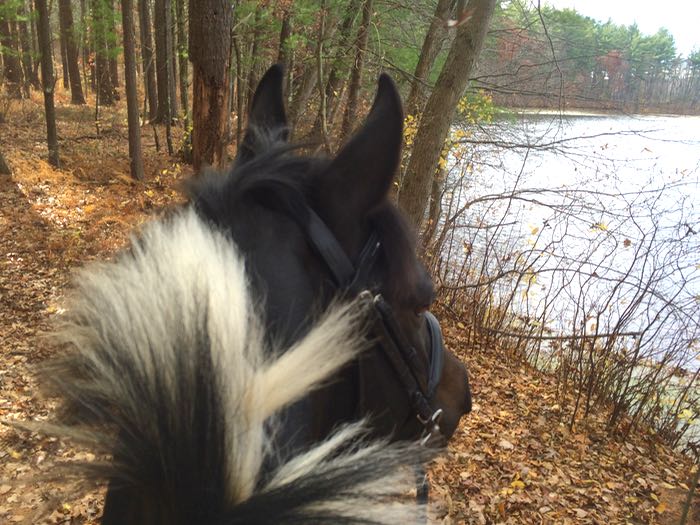 Do you see what he saw (or first heard, or smelled)?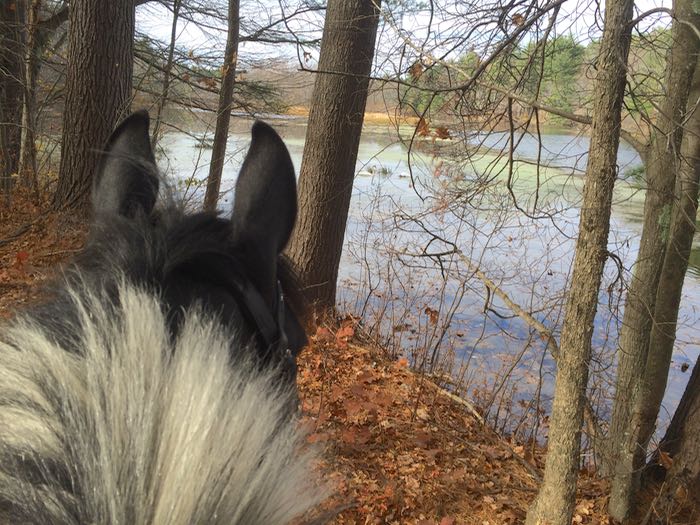 Wild swans. (Sorry about the quality of the photo. Taking pictures from horseback with an iPhone is difficult!)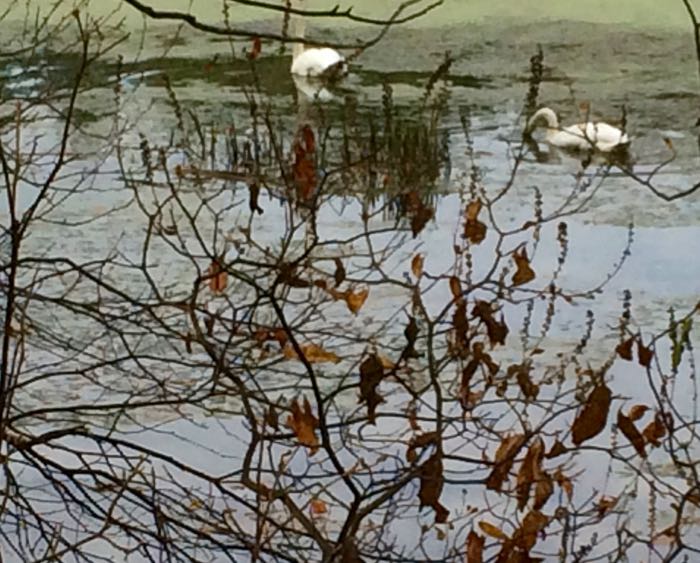 I always pay attention to the ears. Here's Pip enjoying the water celery at the back of the pond. One ear is to the food, but the other is pointed back and up. I wonder what he's aware of that I'm not?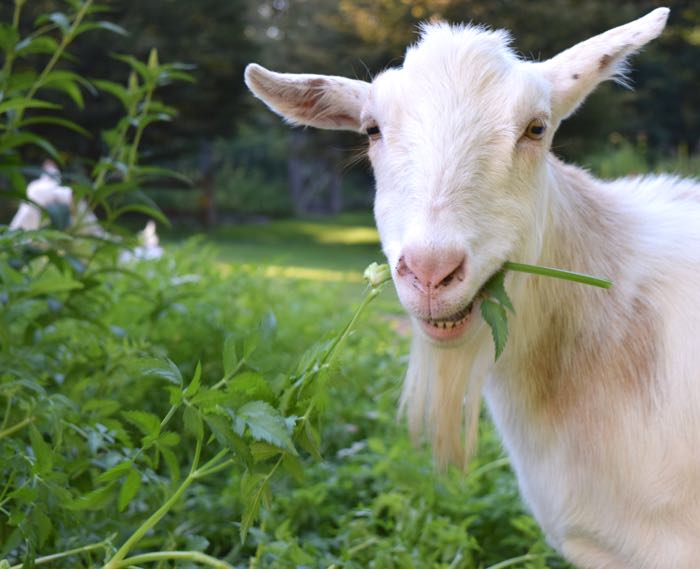 Lily has radar ears. She even pays attention to what flies overhead. Her ears keep the farm safe.
Alas, not every animal has ears worth watching. Some animals have floppy ears and are only aware of the immediate world around them. That's okay. They have other, endearing qualities.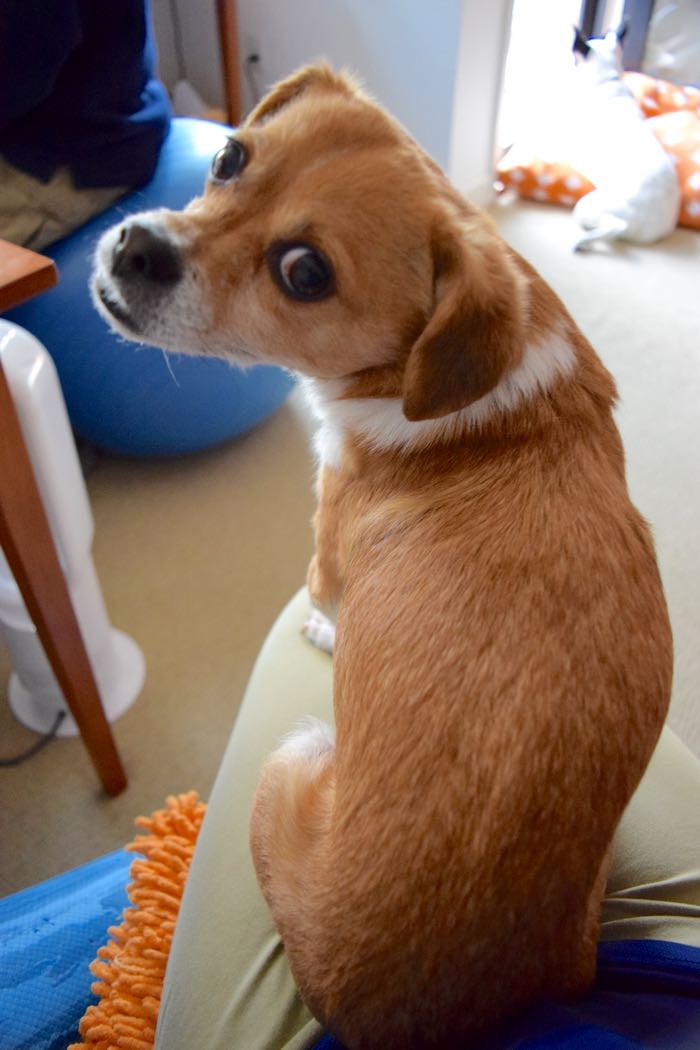 Have your animals' ears clued you into something that you would have otherwise have missed? Leave a comment!