Over the last year, I've heard from one of my readers who was going through the process of planning for and building his first coop. He told me that he was an experienced builder of high-end cabinets and wooden boats. Ted asked good questions. Yesterday he sent me photos of his set-up. I was as impressed as I thought I'd be. Ted generously said that I could share his design with you.
The building is a riff on a classic monitor style (there's an illustration of one from the 1930s here.)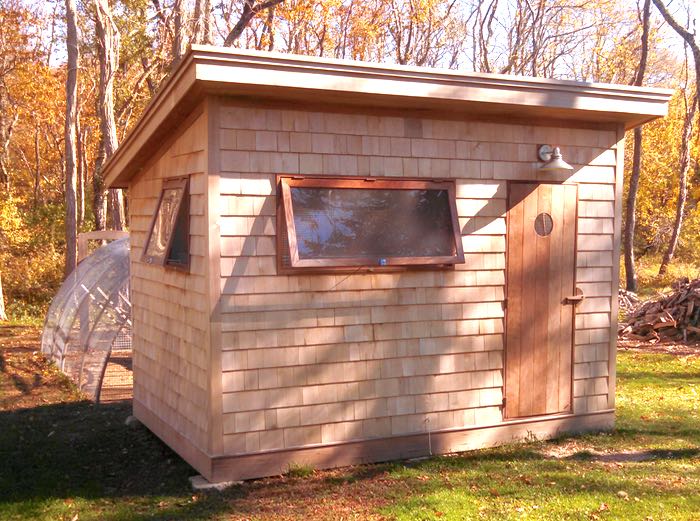 Ted lives on Cape Cod, and this building lets in light and air, but can withstand ocean winds and storms. Because Ted has a storage shed nearby, the entire interior or this 8 x 12 foot coop is used by the chickens. But, it could easily be divided, as I do with my Little Barn. (Plans for my small barn are here.)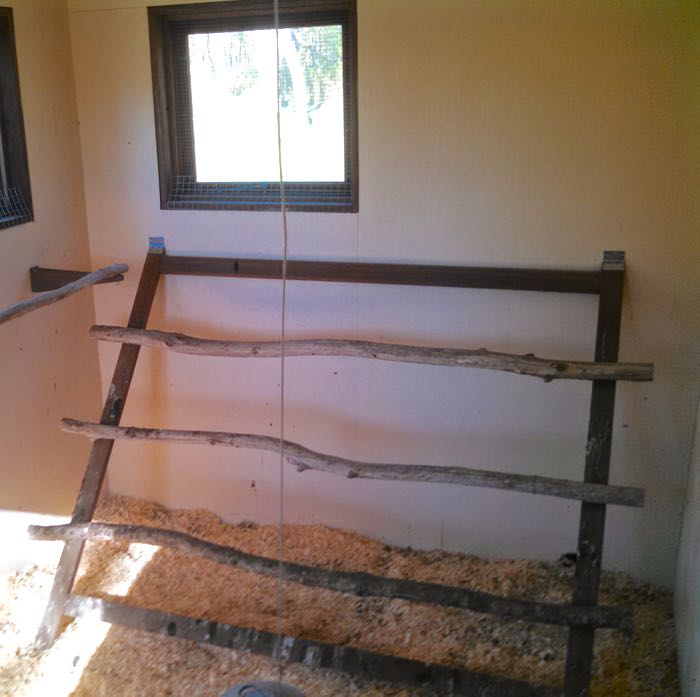 Note that Ted has smartly predator-proofed the interior with hardware cloth on the windows.
Even more than the coop, though, I'm impressed with the design of the outside pen. He used greenhouse hoops! Areas can easily be covered with tarps for shade, snow and rain protection, as need be.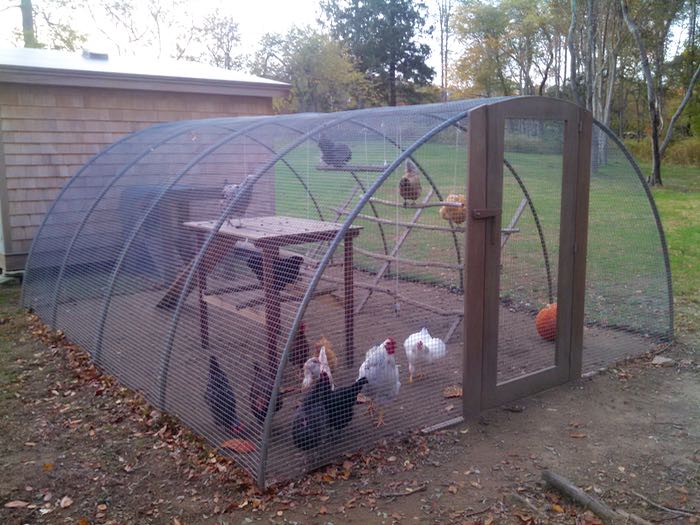 Hardware cloth is also used here – it's longer lasting and more predator-proof than chicken wire. You can see the master builder's touches in the mahogany jungle gym and swings.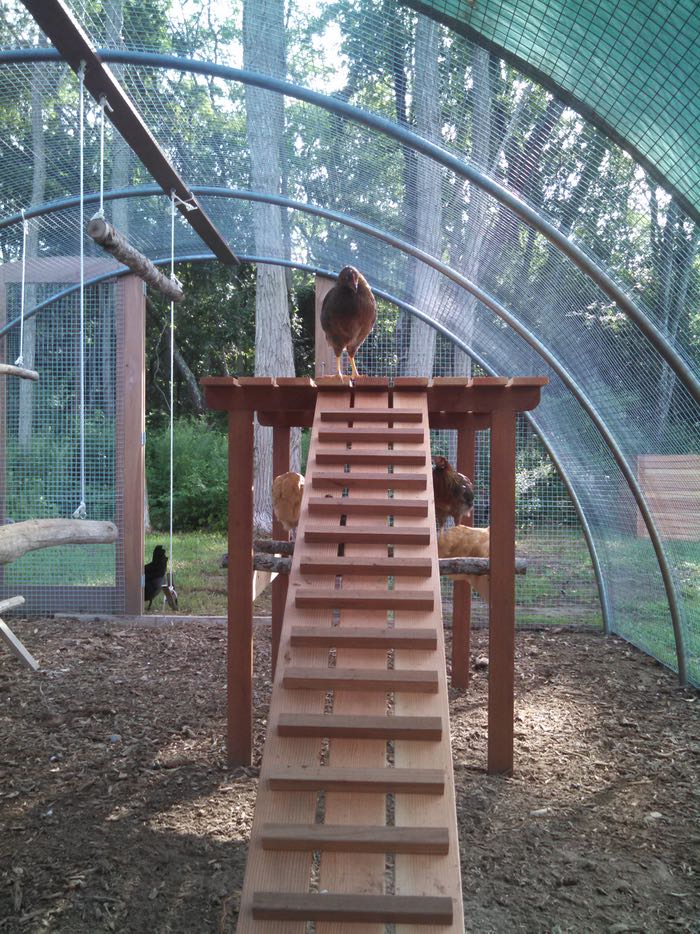 It makes my day to see a thoughtfully designed, well-made and spacious coop that is a healthy and happy place for both the hens and owner. Thanks for sharing, Ted!