This is a special guest blog by my part-time IT Guy and full-time husband Steve. I'll be back tomorrow. -Terry
Hi everyone!
Here at The HenCam I've been hard at work updating our cameras. The new OutsideCam is running well. But BarnCam… BarnCam was originally installed back in April 2011 before the Gems arrived: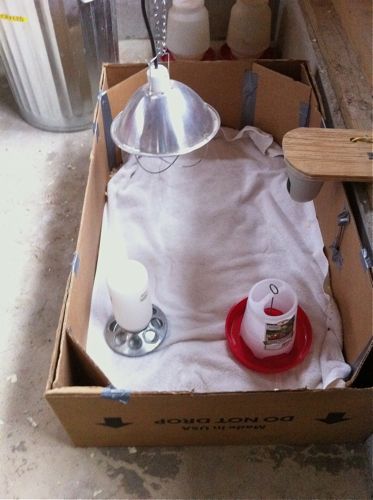 It was fun to watch when the Gems were first hatched:
BarnCam worked well for several years, but it hasn't survived all the abuse that chickens can dish out: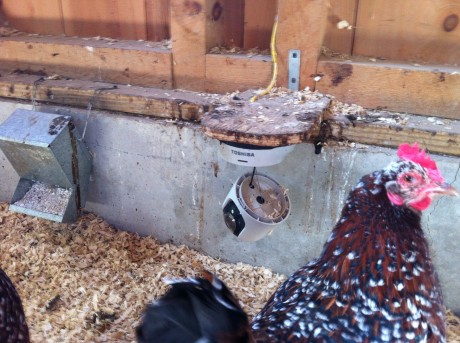 The old original BarnCam has been retired. Terry caught me hard at work building the new improved BarnCam: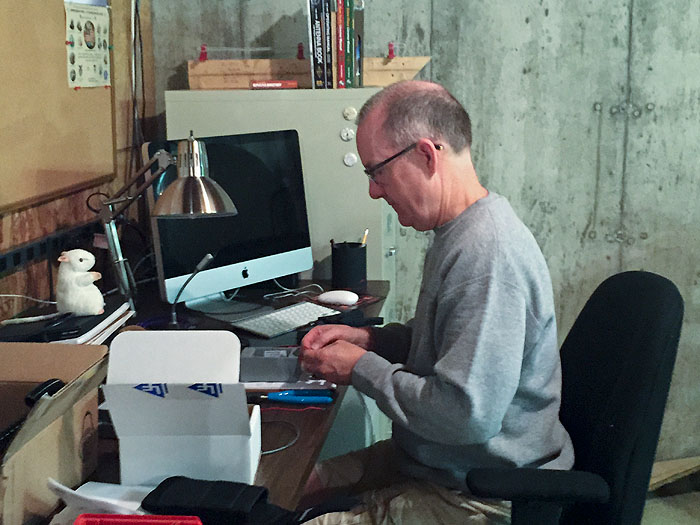 And it's finally finished! Here's what the new installation looks like: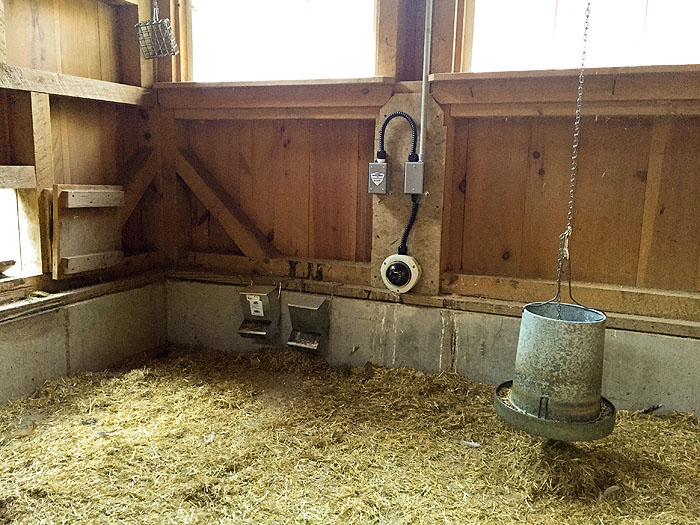 This is not just any camera though. This one has a special additional feature—a microphone! Yes, now you can not only see the hens, but hear them too!
To turn on the sound, move your mouse over the BarnCam display to bring up the control bar:

Now move your mouse over to the speaker icon, then click on the slider and raise the volume control up:

That's it! You should hear the hens chortling away.
Occasionally we may turn off the audio, using this handy MUTE switch installed in the barn: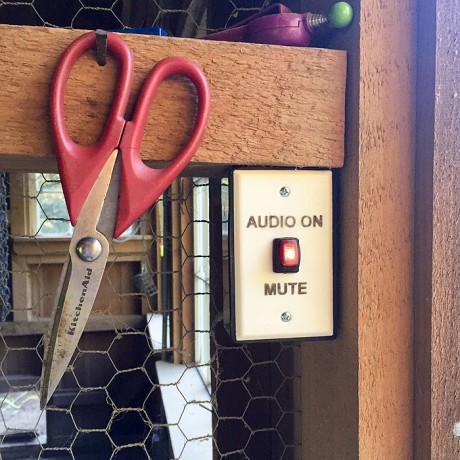 Terry says I might use this when I need to swear at the goats.
Here in the United States you are quite within your rights to broadcast video of whoever may walk across your yard. But it so happens that broadcasting audio is illegal (see 18 USC Chapter 119). However there cannot be an expectation of privacy if there are public signs posted indicating the communication is being monitored. So I've put up signs around the yard: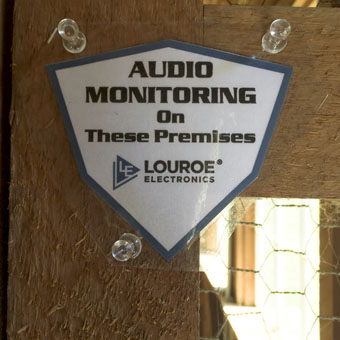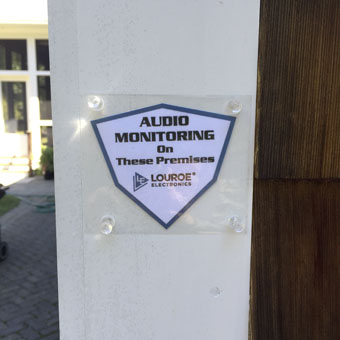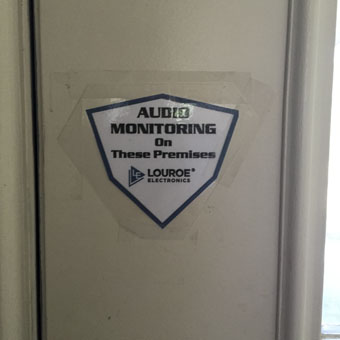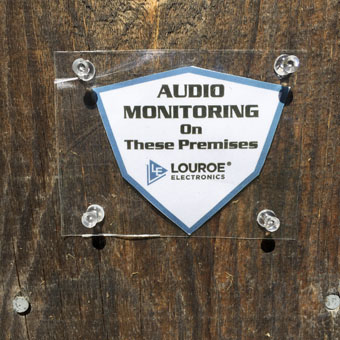 And just to be sure, I put a sign on the microphone itself, for the hens to read: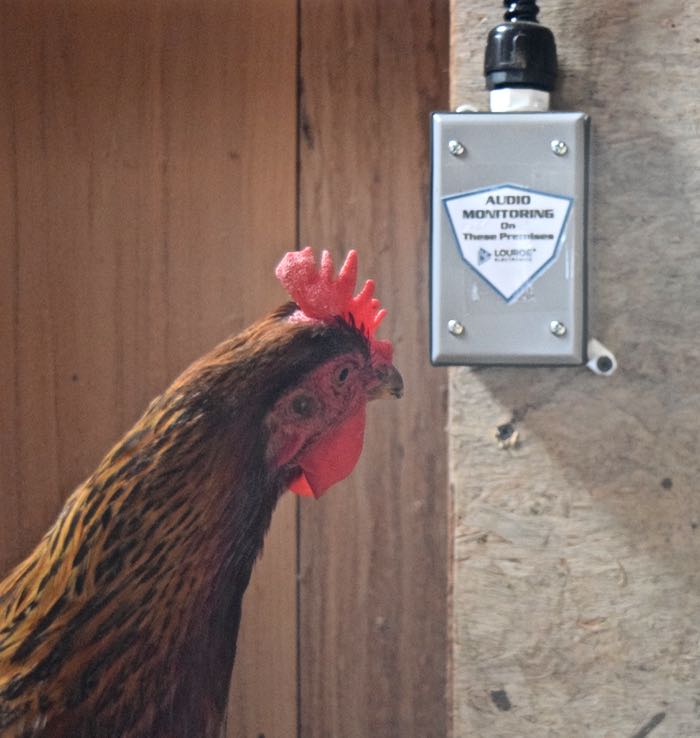 I don't think they will mind, do you?
Note from Terry: Today is Steve's birthday. I'm making him chocolate pudding. (The recipe requires 6 egg yolks, thanks, Girls!) If you'd like, leave birthday greetings in the comments. The more, the merrier!